You came this way:
Home
>
Tag: Siberia
"Siberia"
(Used 4 times)
Related Articles
krunchy on 02/06/2017 at 11:55PM
Have you ever had these thoughts: "What is the music like in Siberia?" or maybe "I sure wish an ethereal maiden would transport me to a place of sonic bliss"? Well, do I have the answer for you. 
The Owl is the solo project of composer and pianist, Daria Shakhova. Shakhova is part of progressive rock band Hale de Mars and has been performing music in Novosibirsk since 2006. While I can't speak for the rest of Siberia, Novosibirsk boasts substantial electronic and ambient scenes. The Owl is surely on that ambient spectrum, though more neoclassical in flavor. 
Fairy Forest is a delicate instrumental album inviting you to lose yourself in daydream. Each track features Shakhova on piano and vocals backed by strings. Her voice is haunting but never obtrusive. The Owl's style is evocative of the compositions of Yann Teirsen. All in all, it is a highly listenable album that doesn't demand much of its audience. With titles like "Dreams of Trees", "Winter Smoke", "Moon Saturday", "Rainy Sun", you can think of each track as a meditation. In fact, think of the heroine's voice being stolen by the sea witch. Think of mythological sirens in the mist. Think of anything but ordinary things. Maybe there is something of a characteristic dreamy quality to the music created in such a remote part of the world. 
The only downside is that this is The Owl's only album, but Fairy Forest delivers. Keep it in your back pocket, it is an effective resetter. 
» 1 COMMENTS
robw on 01/19/2011 at 03:00PM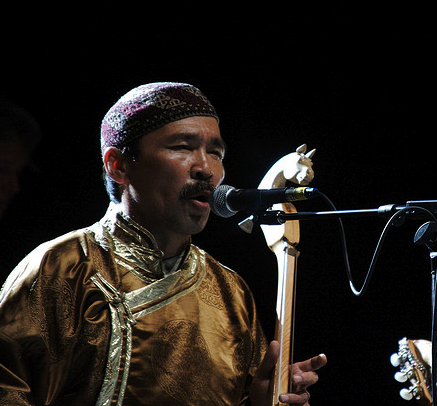 This winter has felt a bit like Siberia in WFMU's hometown of Jersey City, so it's the perfect time for what may be a New Jersey radio first: a twin bill of live sets by bands from Siberia, live on Transpacific Sound Paradise with Rob Weisberg this Saturday, January 22nd from 6-9PM.
Kicking things off is the first and still greatest traditional band from Tuva in southern Siberia, Huun Huur Tu. The tireless overtone-singing spike-fiddle-wielding marvels serenade us in-studio midway through a winter North American tour that includes a gig at Joe's Pub in NY on Saturday January 29.
Later in the show, Sibirskaya Vechora, an award-winning ensemble from the Krasnoyarsk region of central Siberia, steps up to the mics. The group, dedicated to researching and preserving regional traditions, performs traditional songs from Siberia and other parts of Russia.
In 2008, Sibirskaya Vechora carried out a cultural heritage research project titled 'Young Voices for Ancient Songs.' One of its results was the CD "Muziki, Viryazukhi Moi", which contains 13 songs recorded during ethnographic expeditions and performed by Sibirskaya Vechora. The album is available form the Free Music Archive, courtesy of Sibirskaya Vechora and CEC Arts Link.
Huun Huur Tu and Sibirskaya Vechora perform live on Transpacific Sound Paradise with Rob Weisberg this Saturday, January 22nd from 6-9PM, on WFMU 91.1 FM in the New York Metropolitan area and 90.1 in New York's Hudson Valley.
Via WFMU » Visit Blog
» 0 COMMENTS