You came this way:
Home
>
Tag: Shoegaze
"Shoegaze"
(Used 74 times)
Related Articles
Mt Borracho is a sound-visual project made by Zachary Smith & Cameron Day, a project born in 2013 in the United States (San Antonio, Texas). They are characterized by experimental, surreal, improvisational style, always influenced by shoegaze, industrial, drone, and noise musics. 
Via Murmure Intemporel » Visit Blog
» 0 COMMENTS
noisemaxim on 03/18/2013 at 06:56PM
I am very glad to present to your attention an album of an experemental band of Radiomaniac under the name: "Antenna Theory"
It is one of the most mad things in the direction of post-rock, without foolish smack of ambient. The most real maniacs in creation of unusual sound landscapes in which strong communicate electronics, post-hardcore and noise. It is the present song of radio waves, not human music created by people for people.
That they speak about themselves:
"Radiomaniac - four from the island of mixed marriages, talented brewers and, deceiving topographical intuition, the routes, the Distances impressed with painting, Sonic Youth and Nirvana plates, clips The Prodigy, David Lynch's movies, plants, mines, urbanism, the sound effects upset with guitars, faulty sound pickups, a happening - art, infinite night conversations, and also such groups as: Mogwai, 65 days of static, Joy Division, Radiohead, Pink Floyd, HTRK, Velvet Underground, Television.

As a whole sounding of group similar to if Tom York, Tyorston Moore, Dominique Eytchison and Stephen Morris in common would began to play 65 days of static changing Nirvana, in the spirit of Nine Inch Nails.

We never used an acid, did not arrange a session of group meditation, did not play composition lasting over 6 minutes, did not think of the name for group which would consist of 4 words and more, did not do myself in quality оберегов a figure of participants of God is an astronaut."
Via Southern City's Lab » Visit Blog
» 0 COMMENTS
Celebrating 50 releases on Noise Problems we decided to throw a party. For the 50th release we decided to record that party. The Secret Love Parade returns to Noise Problems a year after the OCCII recording from the Pageturner nr1 night, as well as NewYX formerly known as Storm from the Recipe Book night at the Winston release and introducing to Noise Probs two amazing bands Katadreuffe and Pony Pack. We are thrilled to have them complete the evening and make a fine extent to our live recordings collection.
March 11, 2011 was the date set for the event held at the OCCII in Amsterdam to celabrate the 50 releases at Noise Problems. All started quite natural recording a few nights here and there and before we knew it we had reached 50 bands on Noise Probs.
We had to do something about and decided to throw a party where we could choose the bands to record and called up some of the local Amsterdam bands we knew from the scene. The Secret Love Parade were the perfect act of solid electronic beats and postmodern pop melodies to kick things off and set a mood for the evening. New YX where also known to us. Their sound is dary, a fusion of danceable electro and post-rock tunes great to make the transition to the loud part of the night. 
Soon after Noise Problems debutants Pony Pack made the crowd move and the heat to rise with fiery guitar riffs. Katadreuffe sealed it by combining most of the above elements into their noisy, post-punkish (massive) sound wave which enveloped everyone in the place into a tight hug.
Also for the occasion of the 50th release a compilation was issued to commemorate. Its 23 tracks are available in 6 volumes for download here at the FMA. Great tracks selected from amongst the first 50 Noise Problems releases. Check out the Selections too. All shows were recorded live between 2007 and 2010 at various Amsterdam venues.
READ MORE
Via Noise Problems » Visit Blog
» 0 COMMENTS
Today, we present to you via Bad Panda a new track by young Grecians Plastic Flowers. Empty Eyes is the first single off their upcoming Aftermath EP.
Originally a one-man ambient project, now a duo, Plastic Flowers consists of G. Samaras and Anjel Paschalidis. They write experimental pop music, creating dreamy melodies with taped beats, reverbed guitars and ethereal choirs. Both of them are self-taught musicians and heavily influenced by artists as The Notwist, Slowdive, Boards of Canada and Sneaker Pimps.
Download their latest EP Natural Conspiracy for free at Bandcamp or get a limited edition cassette at the C&T records shop.
Plastic Flowers at: Free Music Archive | Facebook | Soundcloud

» 0 COMMENTS
FMAmp3 on 05/07/2012 at 12:30PM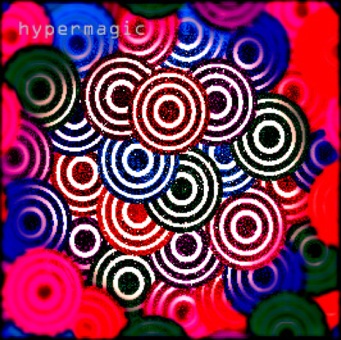 Introducing London's Hypermagic, a forest of echoes and polychrome phonographic vibrations inspired by acts like Grouper, Emeralds, Do Make Say Think and Teen Daze. Layers of rustic beats, rusty clicks, shrouded voices, kaleidoscope reverbered guitars and rheumatic feedback. After 4 well-received EPs and a full-length (everything on free download) here are new sonic textures and rhytmes that will ride you along a time warping tunnel headed straight for the moon. Stay tuned for more music at Magic Rub Cassettes and check out the interview.
Hypermagic on FMA | bandcamp | facebook | myspace | youtube | last.fm
Via Bad Panda Records » Visit Blog
» 0 COMMENTS
» MORE INFO
» 0 COMMENTS
» ALL MIXES
» MORE INFO
» 0 COMMENTS
» ALL MIXES
» MORE INFO
» 0 COMMENTS
» ALL MIXES