You came this way:
Home
>
Tag: Seattle
"Seattle"
(Used 21 times)
Related Articles
I'm happy to post today an album I've been slowly working on for the past few years. Without Haste, Without Rest is Attribution-Noncommercial licensed music that includes a mix of classical instrumental compositions, instrumental yodels, harmony singing, and songs. I hope people enjoy listening to the material, and also find the tracks useful and suitable for reuse. Thanks to the FMA for providing a good place to post this type of work!
» 2 COMMENTS
FMAmp3 on 04/09/2012 at 06:00PM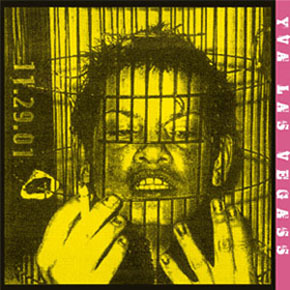 Yva Las Vegas was born in Puerto La Cruz, Venezuela. She sings and writes songs on the nylon-stringed cuatro, playin' it like a self-proclaimed mofo. As a street performer in 1990s Seattle, Yva developed an iconic reputation and even joined forces with Nirvana's Krist Novoselic to form Sweet 75.
I Was Born in a Place Of Sunshine and the Smell of Ripe Mangoes is a new release from Moniker Records—"a raw and astonishing distillation of Yva's vast and varied life-experiences." The songs range from traditional Venezuelan styles like "Polo Margaritenoio" to soul-purging epics like "Crack Whore."
WFMU's #NewRekkid of the Day, 4/4/2012
Via Free Music Archive » Visit Blog
» 0 COMMENTS
MikeMatthews on 03/26/2011 at 10:52PM
HERE IS effizode 24 of THE LAST PLACE ON EARTH with special guest IRENE PENA!This is Mike Matthews bringing you another show from the one place on Earth that is the LAST place on Earth!  We have some great music waiting for us and Chely Shoehart, our 18 year old giftshop supervisor, makes a return appearance!  This week we have a very talented singer/songwriter from Seattle named Irene Pena.  She and I have an interesting backstory.  No, she's not an ex or anything like that!  We used to work at the same crazy corporation together!  And I mean CRAZY!!!  I ended up lingering within that very lopsided business far longer than Irene did, and it was to my own peril!  I ended up moving my wife and I to another state and then I got let go after a year.  Um, any cab money for the ride home, guys?  Oh, yeah, and that was one big BOYS CLUB!  And no, not the cool 80's band that featured members from The Jets and had one hit song "I Remember Holding You."  No, this was a bunch of unregulated a-holes pardon my francais!But after 2 years and several podcasts later, I don't miss that nutty company.  Yet thanks to social networks and the shrinking landscape in which we live, I was able to reconnect with Irene and hey!  She listens to the show!  So she's on this week.  Her self-penned tunes are awesome and you can hear them all right here!So my last guest, Hey Rosetta!, might be getting me onto the radio.  There was someone affiliated with them who is letting stations know about this show beyond what PRX.org can do.  At some point we might be on the radio again!  If we just remain on the Internet forever, however, I don't mind because I know that listeners like you are loyal and I shall continue producing this show for you!  I am trying to get this show on the campus radio station of the community college I go to.  Of course, they don't respond to emails, even from student accounts supplied by the very college they work for, so I must track down the program director to ask if I can play this show on their airwaves.But stronger than airwaves, please tell all your friends about this show.  We can build this thing!  It's a regular show that's out every week that promotes cool artists and gives you a fun audio alternative to all the other stuff.  Which brings me to other podcasts out there.  Really, it's all down to just radio and tv podcasts as well as big name celebrity podcasts.  Where are the in-home made podcasts?  Where are the not-big names?  I wanna hear something different!  I wanna hear a music show that's also got comedy and variety in it!  When I look up podcasts using the "music" tag, all I get is just music.  Shouldn't it have talking in it since it's called a podcast?  If it's just music, maybe it shouldn't be called a podcast.  Maybe it should be called an album!Oh, and I'm really tired of turkey meat.  Just thought I'd say that.  The ground kind.  Used to think it was amazing.  Now, just tired o' it.So as rain cascades down and various storm drains become backed up, and oh how I praise you precious storm drains!, here is effizode number 24...http://michaelmatthews.podomatic.com/entry/2011-03-26T15_10_52-07_00You can also subscribe on iTunes at http://itunes.apple.com/us/podcast/michaelmatthewss-podcast/id318601461Thanks!  Next week it's more of our interview with Eliza Doolittle who has since been at SXSW and featured in Entertainment Weekly Magazine!See you then!Mike
READ MORE
» 0 COMMENTS
TAGGED AS:
mike matthews
,
bay area
,
music
,
theater of the mind
,
podcast
,
the last place on earth
,
comedy
,
irene pena
,
seattle
,
entertainment
,
humor
,
See Less...
JoeMc on 05/13/2010 at 01:00PM
Ever seen Carol Reed's 1949 thriller The Third Man? This is the film that takes place in a shadowy, dank and dangerous post-war Vienna, and climaxes with a famous speech by the slippery, silvery-tongued fascist/opportunist Harry Lime, played by Orson Welles:
In Italy, for thirty years under the Borgias, they had warfare, terror, murder, and bloodshed, but they produced Michelangelo, Leonardo da Vinci, and the Renaissance. In Switzerland, they had brotherly love, they had six thousand years of democracy and peace, and what did that produce? The cuckoo clock.

You may also remember The Third Man's famous score, which was composed and played on the zither by Anton Karas, an unknown musician that director Reed discovered playing in a wine garden. Karas' oddly jaunty title theme plays ironically against the darker-than-dark themes of the film, and it became one of the biggest hits of 1949. You can hear it in your head right now, can't you?

Well, now imagine that The Third Man took place not in the doomy depths of Vienna at night, but instead on a sunny beach in Mexico. Harry Lime's speech isn't delivered on a dilapidated ferris wheel, but in a tijuana taxi, and the house band has umbrellas in their drinks and doesn't even know what a zither is. Got that?

I now give you Rat City Brass.
READ MORE
» 2 COMMENTS