You came this way:
Home
>
Tag: Roger Mcguinn
Related Articles
FMAmp3 on 03/27/2012 at 11:40AM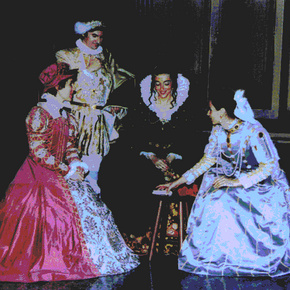 Roger McGuinn of The Byrds is not only a folk-rock legend, but a web pioneer and folk archivist. He started the Folk Den Project in 1995 to share his own original performances of public domain folk music. Originally using 8-bit mono .wav's in the pre-mp3 era, he still posts one song every month.
"Come All You Fair and Tender Ladies" is a folk standard that originated in the Appalachias and has been covered by the likes of The Carter Family, Peter Paul and Mary, Emmylou Harris and Dolly Parton. This version was recorded at New York's Bottom Line while McGuinn was on an acoustic tour with fellow Byrds founder Gene Clark. "Gene was playing his beautiful Martin D-45 and I was finger picking my Rickenbacker 370 12-string – dripping with compression," Roger McGuinn writes at the Folk Den. "This arrangement could easily have been on a 1965 Byrds record." (Read More | Chords/Lyrics)
Roger McGuinn on FMA |  Folk Den HQ  |  Folk Den 4xCD  |   Gene Clark Sundazed Reissues
--
This is today's #FMAmp3, a new series offering a daily gem from the FMA's library of 45,000+ curated, free & legal mp3s. Distributed via our RSS, twitter, fbook, and other channels—it's music that wants to be shared!
Via Free Music Archive » Visit Blog
» 0 COMMENTS