You came this way:
Home
>
Tag: Rb
"Rb"
(Used 9 times)
Related Articles
MC_Cullah on 05/09/2018 at 12:18PM
Why, man he doth bestride the narrow world like a "Cullahsus"; and we petty men walk under his huge legs and peep about to find ourselves dishonorable graves.
With his aptly named brand new genre-transcending album of Cullahsus, Cullah takes us back to his roots (Well, as "roots" as it gets for a 27-year-old who has already released 12 albums). His powerful voice, funky beats, and that Milwaukee melodic spirit that never left now accompanies every song. Budgeting his food solely from the small amount money he makes from Spotify since he has refused to fully commercialize his music; he declares his resolute spirit through "King Jebediah (The Falcon Messiah)". The themes infused the album are a lack of control of circumstances to a larger benevolent beast. In Cullah's case, King Jebediah seems to be the music itself that he creates and is provided by.
This is the first year that he has been able to concentrate his efforts solely on creating his music. Unhindered by other responsibilities, in "Hurrycane" and "Helios 3" he seems to be both overwhelmed and liberated in the storms and boundless space of creativity. Despite these new joys and pains, a bit of the previous "Cullahmity" album influences "Cullahsus". A heartbroken Irish trill echoes in "The Grief of Ceridwen" illustrating the loneliness that comes with the freedom expressed in his other songs.
Find out more on his website: http://cullah.com
READ MORE
» 1 COMMENTS
TAGGED AS:
rockandroll
,
funk
,
folk
,
hiphop
,
soul
,
rock
,
world
,
banjo
,
electrofunk
,
rb
,
voice
,
country
,
electro
,
blues-rock
,
vocal
,
irish
,
story
,
blues
,
song
,
psychadelic
,
singing
,
rap
,
See Less...
kademlia on 03/20/2014 at 12:30AM
Ain't music produced better than with love?
This probably is the mantra of rising urban group Ain't No Love, which, after wowing indie music fans with slicker-than-slick tunes via their self-titled EP, returns to FrostClick and FrostWire with a slightly moody yet incredibly delicious Tears of Joy.
Spreading their trademark "renegade pop" to audiences of other crowd-pleasers such as Iggy Azalea, Steve Aoki, and Calvin Harris, you bet your judgmental auditory senses that Saidah, Beanz, and 1990 aren't amateurs – something that over 116,500 downloads of their first FrostWire feature Ain't No Love EP can definitely attest to.
READ MORE
Via FrostClick » Visit Blog
» 6 COMMENTS
TAGGED AS:
rap
,
torrent
,
all souls day
,
female singer
,
bittorrent
,
hip-hop
,
rb
,
canada
,
aint no love
,
frostclick
,
tears of joy
,
frostwire
,
See Less...
CJSW_Music on 07/08/2013 at 10:30PM
The voice of Alana Stuart glides around and through beats by Pho as Bonjay takes you on a ride through dancehall, R&B, and electronica. As you listen, you can hear influences from all over the globe, picking out rhythms from Africa and the Caribbean with the pop and rock influences of North America and Europe. They're a high-octane experience, and they're not quite like anything else. Other bands have tried to sound like what's happening in New York, London or Los Angeles, but Bonjay's put Ottawa on the map.
Download their live set from CJSW's Mind Grapes from April 20th, 2010 here.
Via CJSW » Visit Blog
» 0 COMMENTS
kademlia on 02/07/2013 at 03:21AM
Simply titled, II; BJ Block and Dawn Pemberton's second collaboration bears the same uplifting positive emotion and  meaningful lyrics that has made their first effort, The Land of Make Believe, a huge success.
They've continued the tradition of releasing their albums free and everybody is getting a chance to hear it first via Frostwire. Containing eight soulful tracks, it bears the familiar sound of jazz, funk, R&B and gospel that has become a trademark for the feel-good, positive and chill vibe of their resonates with.
After a short introduction, the record opens with Ready Or Not. It lays solid ground for the album by providing a smooth r&b groove and highlighting Dawn's mesmerizing vocal work. BJ's smooth guitars along with the groovy bass synch-in nicely adding a jazzy atmosphere that transports a calmness to every fiber of your body as you listen om. It's a perfect combination that only these two talented musicians can pull off.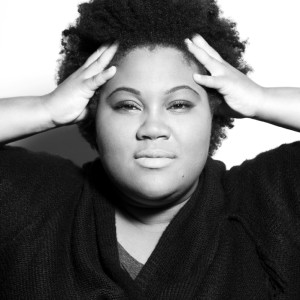 Expect to hear more of this combo as you cycle through the record. Sometimes, for instance, slows down the tempo just right. If you ever need that perfect love song to play as you dance with your partner or have that candlelit dinner, this is the song to put on. If you're in the mood for dancing, Without A Doubt and What Comes Naturally will help you get your groove on.
As the album winds down, gospel inspired We Cry and Falling Into You closes on a positive note. Providing uplifting lyrical inspiration as well as amazing instrument work.
Converging in a glorious path, BJ Block and Dawn Pemberton have created a special record that communicates beauty, honesty, positivity and raw emotions. It is mesmerizing and will be an absolute delight to listen to no matter what time of the day or no matter what occasion.
BJ Block is a classically trained musician and has been in love with the craft since he was 15. He used to play and tour for acoustic rock band The Ernest Goodlife Band. Meanwhile, Dawn Pembertonalso had an early start in her love for sound. She changed course from piano playing to explore and hone her wonderful voice; singing gospel, jazz, R&B and funk. She is a considered a prominent figure in the Vancouver scene with more than 30 years experience under her belt singing and playing on over 35 recordings.
The success of "Make Believe" inspired BJ and Dawn to keep creating – "II" is fun funded entirely through Kickstarter! If you like what you hear, you can show your support by purchasing a copy of your favorite single (or even the entire record) at your favorite digital retailer. Both BJ & Dawn are independent musicians and the proceeds will help them create more beautiful music to share with you.
The Song 'We Cry' was written for the humanitarian organization 'Nations Cry' and all proceeds from the song will be donated to their cause.
READ MORE
Via FrostClick » Visit Blog
» 1 COMMENTS