You came this way:
Home
>
Tag: Rattan Chair
"Rattan Chair"
(Used 1 time)
Related Articles
FMAmp3 on 04/10/2012 at 01:00PM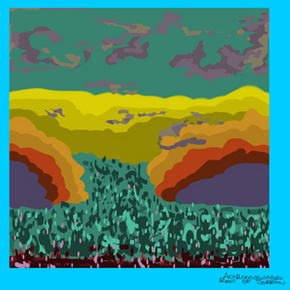 Aoiroooasamusi is Ryosuke Sone from Japan. Citing influences from Dead Can Dance to Lhasa, she composes repetitive dreamworld music with organic voice, rhythmic samples and experimental electronics.
"Rattan Chair" comes from Aoiroooasamusi's Headphonica release Root of Sorrow. It is built around the deviating patterns of what sounds like a gamelan, the slight variations bringing focus to her story (in Japanese) of "the legendary insect and boy" according to the version posted on youtube.
Listen to the full album here, available under a Creative Commons Attribution-NonCommercial-ShareAlike license.
:: Aoiroooasamusi :: @FMA  @Headphonica  @myspace
:: Headphonica :: @.com  @FMA
Via Free Music Archive » Visit Blog
» 0 COMMENTS