You came this way:
Home
>
Tag: Quinn Mccarthy
"Quinn Mccarthy"
(Used 2 times)
Related Articles
lizziedavis on 05/23/2012 at 12:00PM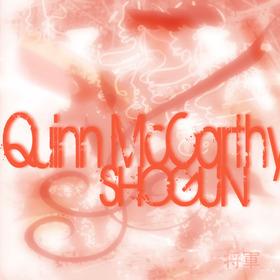 Quinn McCarthy is a prolific assemblage of musicians headed by multi-instrumentalist, composer and author Tom Fahy. In addition to recording albums under both the Tom Fahy name and the Quinn McCarthy psuedonym, Fahy and his collaborators have been running and releasing records via their Stag Records netlabel for over 2 decades.
Fahy's music under both names is dark, ambient, and orchestral. Fahy adresses his approach to music in his writing. "Making music is voluntary. Unlike bread, we don't require it for our sustenance. Accordingly, music shouldn't require its pound of flesh from the would-be listener. The price of art should be set by the market, by the listener, not by a machine with political interests."
"Takauji Turns" is taken from McCarthy/Fahy's 1999 release, Shogun.
Via Free Music Archive » Visit Blog
» 0 COMMENTS