You came this way:
Home
>
Tag: Preswk12
"Preswk12"
(Used 6 times)
Related Articles
miscellaniac on 04/27/2012 at 04:00PM
Although Preservation Week 2012 is winding down, that's no reason to stop the celebration. Ease into the weekend with this mix which pays tribute to time, the past, and how some things are just too good to let lapse into oblivion.
FMA curator, Cylinder Preservation and Digitization Project (CPDP) gives us a taste of vaudevillian debauchery with Sophie Tucker.  Early 20th century Canadian folk fiddler, Isidore Soucy, is a highly jig-able offering from Excavated Shellac, also an FMA curator.
Free-psych-noise-electro-unclassifiable Oakland-based Kreamy 'Lectric Santa ruminates on dystopia.  Oneida's 2006 live performance still resonates powerfully, well into this milennium. 
Self-taught lo-fi multi-instrumentalist hyphenator, Spencer Owen, pleads with the future.  Long-running WFMU show, Antique Phonograph Music Program, shares some vintage avian ventriloquism courtesy of Edward Avis and Howard R. Garis. 
And Wooden Shjips' "For So Long" is an epic, driving collision of mind-altering sparsity that travels the path of its own stylistic origins.
» 0 COMMENTS
FMAmp3 on 04/26/2012 at 04:00PM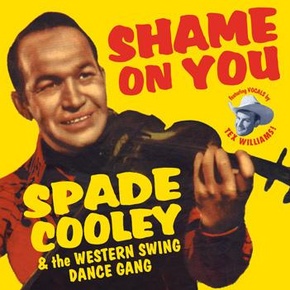 One of the most notorious figures in country music history is western swing pioneer Spade Cooley. Cooley was known as the "King of Western Swing" in his heyday, but due to a gruesome incident in his private life, he is often viewed these days more as the Sid Vicious of Western Swing. His is a model lesson in how a brilliant musical legacy can be overshadowed by unsavory personal problems. (via JoeMc, "He Did It Then" —> Read More)
This song features Tex Williams on vocals, and can be found on Shame On You, a set of music from Space Cooley & The Western Swing Dance Gang featuring Tex. The collection was issued by Bloodshot Records' Bloodshot Revival Series.
The Bloodshot Revival Series is a fantastic historical resource for country music in the early/mid 1900s, with a focus on the music of Bloodshot's hometown of Chicago.
Browse more promotional Bloodshot Revival/Soundies tracks on the FMA, and pick up these fantastic reissues at Bloodshot Records. Show 'em some love in honor of Preservation Week (#preswk12)!
Via Free Music Archive » Visit Blog
» 0 COMMENTS
miscellaniac on 04/24/2012 at 12:00PM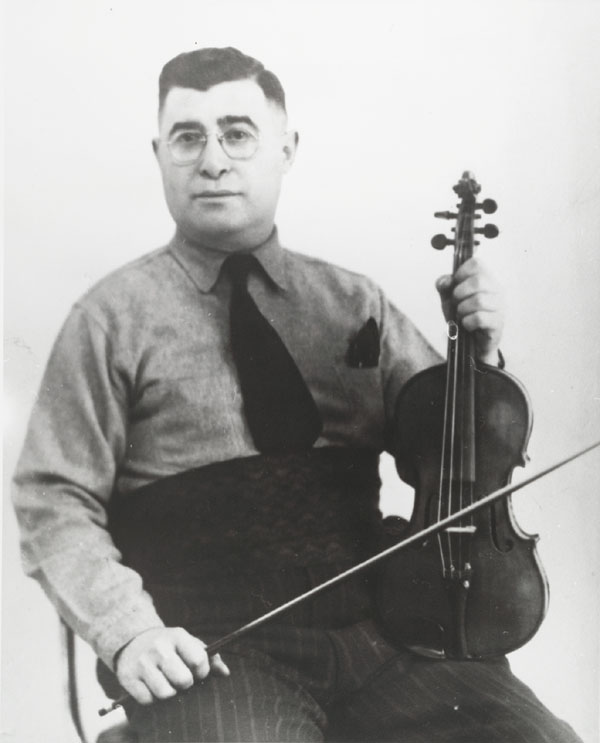 Another Preservation Week goody, this one from FMA curator Excavated Shellac.
Isidore Soucy, a fiddler and composer, was a fixture in traditional Québécois folk music of the early to mid-20th century. 
This track, "which is similar to a square-dance, except without calls" might inevitably be compared to American folk fiddle music, but its relatively smooth and polished style are rooted in European influence, particularly in the piano accompaniment.
Originally recorded in the 1920s, "Quadrille Laurier (6ème Partie)" was released as a 78 and fortunately for us it is now available digitally. 
Sources: Virtual Gramophone  |  The Canadian Encyclopedia  |  Excavated Shellac on the FMA | ExcavatedShellac.com
Via Free Music Archive » Visit Blog
» 2 COMMENTS
miscellaniac on 04/23/2012 at 04:00PM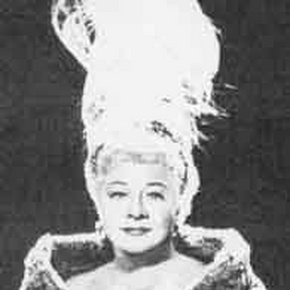 It's Preservation Week and the next best thing to a cryogenic thaw is to download a digitized cylinder recording of "Some of These Days" by the inimitable Sophie Tucker. 
Known as "The Last of the Red Hot Mamas," Sophie Tucker was more than just another early 20th century entertainer in Vaudeville, Broadway, and film.  An anachronistically progressive character, she touted the merits of being a powerful, glamorous, full-figured, older woman who was vocal about her sexual appetites.
Tucker was able to captivate audiences with raunchy humor, a texturally raspy voice, and haunting nostalgic interludes.  A Russian/Ukrainian immigrant who attempted to transcend the racial segregation that drenched the music and entertainment industry, Tucker was also a union organizer.
For those of you who think old music is boring and there's nothing in it for you, check out "Some of These Days."  Tucker's voice has a quality similar to Molly Siegel of Ponytail, that hints at boundless range.  The longing and desire of this song could sit comfortably inside of a Larkin Grimm album. 
Her energy and verve were such that if Carrie Brownstein came down with the flu, Tucker could jump in a zombie time machine and fill in as the fourth member of Wild Flag without skipping a beat.  (She belted out tunes at such an incredible volume that it nearly posed a technical difficulty for the wax cylinders capturing the recordings, a trait that sometimes affected its enduring quality.)
Tucker's weary and essentially modern crisis of loneliness are profound enough to reach us way up here in the 21st century.  In 2009 Archeophone Records released an anthology of Ms. Tucker's earliest recordings, entitled Sophie Tucker: Origins of the Red Hot Mama, 1910-1922.  Music critic, Jody Rosen, called her "a proto-feminist and taboo-shattering sensualist, and... a herald of pop musical modernity." (accessed April 23, 2012, New York Times)  Imagine what Tucker could have done with a loop pedal.
Download/listen to more cylindrical showstoppers here on the Cylinder Preservation and Digitization Project (CPDP)'s FMA curator page or check out the full searchable/browsable collection on the CPDP website.  The CPDP digitizes cylinder recordings (the earliest commercially produced recordings) in an effort to preserve and make them accessible to a wider audience and is a project of the Department of Special Collections at the Donald C. Davidson Library at UC Santa Barbara.  You can even adopt a poor orphan cylinder (Puh-leaze suh, can I have some more digitizing?) or friend the CPDP on Facebook.
To learn more about Sophie Tucker, look to the sources consulted for this blog post: Wikipedia, Jewish Women's Archive, and Jody Rosen's review of Archeophone's 2009 Tucker anthology in the New York Times.  Also, keep your eyes peeled for this feature-length documentary about Tucker, currently in the works.
Via Free Music Archive » Visit Blog
» 0 COMMENTS