You came this way:
Home
>
Tag: Piano
"Piano"
(Used 235 times)
Related Articles
WynneWin on 09/15/2016 at 02:38PM
» 0 COMMENTS
BeastRobot on 10/13/2015 at 08:10AM
♫ Artist: sawsquarenoise
♫ Track: Sumi Suteshi
♫ Album: none
♫ Genre: Classical, Composed Music
» 0 COMMENTS
Le parole dell'amico blogger Yamanotedreams condividono in pieno il mio pensiero a proposito della label giapponese element perspective:"Superbe compilation, quintessence de la musique electronique japonaise actuelle. Ne cherche pas ailleurs, car c'est ici que ça se passe." A pochi mesi dall'eccellenteHope 3.0, ecco un'altra compilation che scatta una nitida immagine su ciò che è la musica giapponese odierna. Artisti che oramai incominciano ad essere familiari, come N-qia, con la loro sognante elettronica avanguardistica o SHOMOMOSE e Mitsuru Shimizu, superbi performer di particelle elettroniche, alchimisti minimalisti. Ma è il suono del pianoforte che caratterizza questa compilation, presente in molte delle composizioni qui presenti. Intensità, meditazione, un pacato dialogo con la propria anima...tutti aspetti di cui i musicisti giapponesi dimostrano di essere maestri con innata naturalezza. Tutti i brani mantengono alta la qualità di "Consciousness Dr." ed element perspective dimostra ancora una volta di nutrire con arte le proprie azioni, dalla scelta dell'artwork ai contenuti delle release fino alle aspettative che sa creare antecedentemente alle proprie uscite. Ricordandosi inoltre di ringraziare sempre gentilmente ogni singola persona che contribuisce alla divulgazione di questa splendida musica.
» 0 COMMENTS
katya-oddio on 04/19/2013 at 04:45PM
Saturday, April 20th is the anniversary of the 1910 premiere of Ravel's Ma Mère l'Oye in Paris, France. Ma Mère l'Oye: Cinq Pièces Enfantines (Mother Goose: Five Children's Pieces) was originally composed for two pianos, a duet for Mimi and Jean Godebski, ages 6 and 7. Later the same year, the work was transcribed for solo piano by Ravel's friend Jacques Charlot. In 1911, Ravel orchestrated the work for a full orchestra, and in 1912, he expanded it into a ballet. It was recently arranged for a string quartet, as well.
The solo work is performed on the Free Music Archive by Felipe Sarro in a collection of Ravel compositions for single piano.
The five pieces of both the duet and the solo piano suites of Ma Mère l'Oye are:
1. Courtly Dance of Sleeping Beauty (Pavane de la belle au bois dormant)
2. Little Tom Thumb (Petit Poucet)
3. Little Ugly Girl, Empress of the Pagodas (Laideronnette, impératrice des pagodes)
4. Conversation of Beauty and the Beast (Les entretiens de la belle et de la bête)
5. The Fairy Garden (Le jardin féerique)
Via Oddio Overplay » Visit Blog
» 3 COMMENTS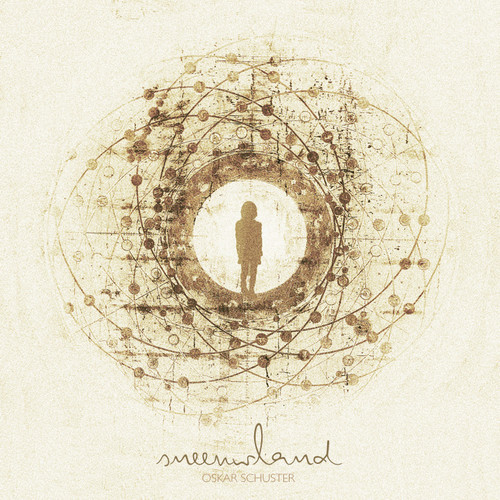 Oskar Schuster is a young composer located in Berlin, Germany. His songs without words evocate a fairytale-world, strange and surreal. Oskar's soft, elegantly structured compositions evoke certain similarities with such artists as Yann Tiersen and Detektivbyrån, yet evolve into his own captivating soundscapes.
[website] [soundcloud] [facebook] [twitter]
Download "Sneeuwland" below and check out the Bad Panda Records interview after the jump.
READ MORE
Via Bad Panda Records » Visit Blog
» 0 COMMENTS
» MORE INFO
» 1 COMMENTS
» ALL MIXES
» MORE INFO
» 0 COMMENTS
» ALL MIXES