You came this way:
Home
>
Tag: Peliatan Gamelan
Related Articles
dvd on 08/27/2012 at 03:00PM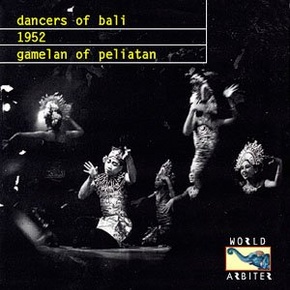 It's not everyday that we unearth an archival Gamelan recording here at the FMA, and today is no different. This track from the Peliatan Gamelan, originally recorded in 1952, was uploaded way back in 2009 by Arbiter Records. I say it's about time we throw the spotlight on it and give some of our great international collection a little love. 
Kapi Radja (Ape King) is meant as an accompaniment for traditional Balinese dancers. This excellent recording is typical of the Balinese style, featuring an assortment of bronze gongs at a fairly upbeat tempo. If you're more of a Javanese Gamelan person, don't fret! We've got you covered. Check out these two albums from Gamelan Nyai Saraswati.
Via Free Music Archive » Visit Blog
» 0 COMMENTS