You came this way:
Home
>
Tag: Ourself Beside Me
Related Articles
dvd on 08/06/2012 at 01:45PM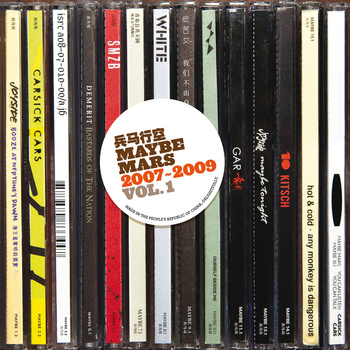 Like many others who wanted to be astronatus when they grew up, I stayed up late last night to watch NASA's livestream of the Mars landing. As a former Space Camp cadet, I wanted to make today's MP3 topical, so I searched the FMA for "mars" and found a lot of interesting stuff, including this track off a sampler from Chinese label Maybe Mars.
According to the label, Ourself Beside Me is "one of the most exciting and innovative bands to emerge from the Beijing scene[...] these three hard-charging ladies have swept everything before to become among the most admired and inspiring bands in China." Dig these pop sounds and check out the rest of the sampler, with bits of experimental, pop, hardcore, and more.
Via Free Music Archive » Visit Blog
» 2 COMMENTS