You came this way:
Home
>
Tag: Orchestral
"Orchestral"
(Used 24 times)
Related Articles
CameronMusic on 09/07/2012 at 11:38AM
In order to raise funds to finance the production of an album of Library Music I am pre-selling licenses for the album, enabling you to get an incredible deal on music for use in any project from short videos to feature films.
Each contributor will get a copy of the CD and.........
If you contribute £12 towards the album you will get 5 License credits, with each license credit enabling you to use 1 track in one project. 
£22 will get you 15 credits and if you contribute £60 you will be get a blanket license to use any of the tracks in any project, forever, giving you unlimited pre-licensed music which you can use in anything from advertising to feature films.
The CD will have have over an hour of music covering a range of styles and moods from large orchestral pieces to smaller piano and string arrangements and each track will come in a full length, short (30 sec) and stab format.
The more people contribute the higher my budget for musicians so I would be grateful if you could spread the word as the more people involved the better the end product will be.
to view the promotional video which has various examples of my music or to contribute go to http://www.pleasefund.us/projects/cameronmusic-film-soundtrack-cd
to find out more about me or to use some of my pre-existing music and sound effects for free please go to http://www.cameronmusic.co.uk
» 0 COMMENTS
lizziedavis on 05/23/2012 at 12:00PM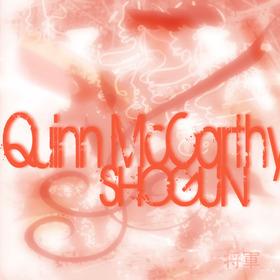 Quinn McCarthy is a prolific assemblage of musicians headed by multi-instrumentalist, composer and author Tom Fahy. In addition to recording albums under both the Tom Fahy name and the Quinn McCarthy psuedonym, Fahy and his collaborators have been running and releasing records via their Stag Records netlabel for over 2 decades.
Fahy's music under both names is dark, ambient, and orchestral. Fahy adresses his approach to music in his writing. "Making music is voluntary. Unlike bread, we don't require it for our sustenance. Accordingly, music shouldn't require its pound of flesh from the would-be listener. The price of art should be set by the market, by the listener, not by a machine with political interests."
"Takauji Turns" is taken from McCarthy/Fahy's 1999 release, Shogun.
Via Free Music Archive » Visit Blog
» 0 COMMENTS
katya-oddio on 06/03/2010 at 01:00AM
Breathtaking feats of agility, strength, and acrobatics! Step right up and enjoy the sounds of the circus as performed by the Bensenville Municipal Band! Maestro Fred Lewis and his band take you to the big top to show you the clowns, the gravity-defying high wire act, and the ever popular sideshows!
This set of 25 circus pieces includes fanfares, overtures, and screamers. A screamer is a circus march, particularly an upbeat march intended to excite the audience during the show. Screamers were mostly composed in a 60-year period (1895 – 1955). Circuses were in need of music that would stir the audience into a frenzy.
This album might be well-suited to your audio and video projects, as it is shared with a Creative Commons Attribution license.
Enjoy CIRCUS RING CONCERT!
READ MORE
Via Oddio Overplay » Visit Blog
» 0 COMMENTS
» MORE INFO
» 0 COMMENTS
» ALL MIXES