You came this way:
Home
>
Tag: Olneyville Sound System
Related Articles
jason on 04/05/2013 at 10:30AM
Here's a classic from Olneyville Sound System. Like their namesake System—the inspirational former workplace of David Byrne that churns out hot weiners covered in a legendary meat sauce—OSS also specialize in a flavor that is distinct to the Olneyville neighborhood of Providence RI.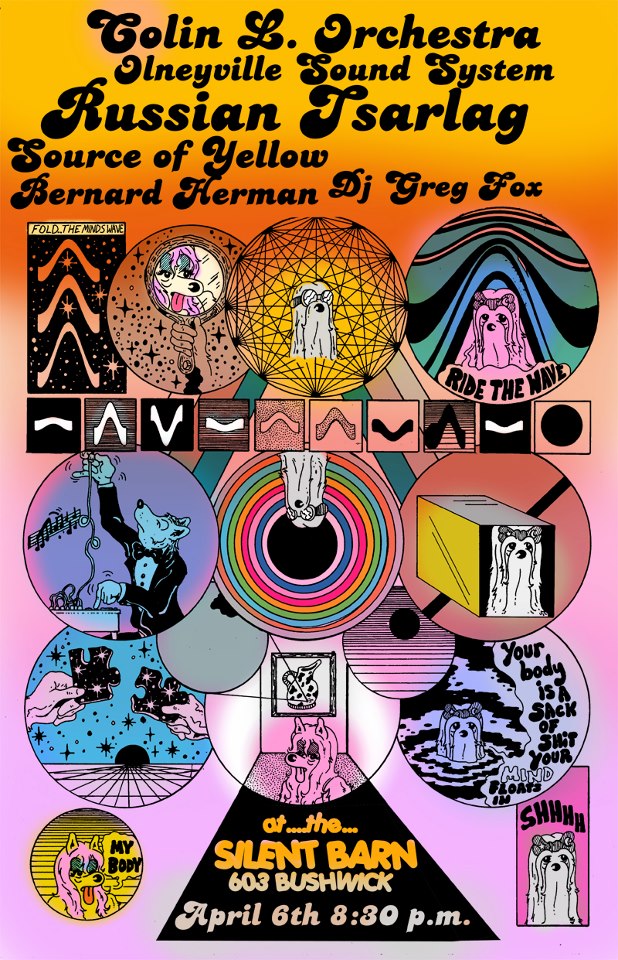 OSS make bass and drum music. Not to be confused with "drum 'n' bass." This is real raw bass sludge from Dan St. Jacques (Landed, Six Finger Satellite) and Adam Autry (Boredoms' Boadrum, Plate Techtonics). Their sound is akin to Lightning Bolt doing ESG, concise noise-funk with the experimental humor of Men's Recovery Project. "These Guys Don't Take Requests, They Don't Play Showtunes" comes from their '97 Load Records debut Because We're All In This Together, which featured "anti-blues" harmonica by Roma and maniacal vocals by Jon Von Ryan.
"Olneyville Sound System was very influential on Usaisamonster," Colin Langenus wrote in a post describing a recent collaboration Adam Autry. The Colin L Orchestra joins in on a rare OSS Brooklyn performance this Saturday at the Silent Barn. Providence's Russian Tsarlag, recent WFMU guests Source of Yellow, DJ Greg Fox, and a ventriloquist who goes by the name of Bernard Herman are also on the bill.
Feel free to request "These Guys Don't Take Requests" at an upcoming OSS show, but they'll be playing new material. Word is they have a new album tracked at Machines With Magnets. I got to see some of it live about a year ago and it is going to rule. We'll hear some when they swing by Talk's Cheap / WFMU on April 18th. For a deeper voyage into the history of OSS, check out On Safari, recorded live at Providence's defunct Safari Lounge.
Via WFMU » Visit Blog
» 0 COMMENTS
Friends and Heroes, Volume One
notes 2012
Hello. Welcome to Friends and Heroes, Volume One. This a collection of 1 on 1 improvisations between me, Colin Langenus, and Brian Gibson, Rob Fisk, Sam Rowell, and Adam Autry.
I have been planning this comp for years, and I knew it would take years. Traveling around playing with many musicians, recording Free out noisy music, making a racket. These are my friends and these are my heroes. These musicians totally own what they are doing! They are masters!
Attention: Brian, Rob, Adam, and Sam – If you do not want to read flattering things about yourselves then do not read below!
READ MORE
» 0 COMMENTS