You came this way:
Home
>
Tag: Northern-spy Records
Related Articles
dvd on 08/01/2012 at 11:45AM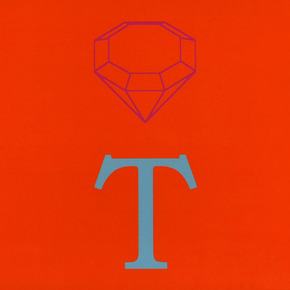 Diamond Terrifier is the solo sax & electronics project of Sam Hillmer (of Brooklyn experimental troupe ZS). Named after the indo-tibetan god Vajrabairahva, the philosophy of the project concerns a kind of positive destruction through the reconciliation of noise and drone. If you like the cut of that jib, check out this in-depth interview with Sam we featured a little while ago. 
After a couple shorter releases and tapes, Sam's project is getting a proper full-length release in September on Northern Spy -- Kill The Self That Wants to Kill Yourself. They've been kind enough to share a track from the album, along with some other previously released singles on the FMA.
Via Free Music Archive » Visit Blog
» 0 COMMENTS
dvd on 07/06/2012 at 01:00PM
Sam Hillmer (saxophonist of ZS) and Patrick Higgins (composer, guitarist) discuss the roles of tradition and technology in their projects, Diamond Terrifier and Bachanalia.
Sam – can I fluff one of these? 
[takes a cigarette;  they've been talking about musical foreground] 
Patrick – What's your conception of the relation between saxophone and electronics, as far as foreground and background in the Diamond Terrifier project? It seems to me like the saxophone is generating simultaneously foreground and background, and the two become importantly inextricable.
S – Yeah, yeah. That's some spectral shit, where the sound of the sax is happening and then the electronics are happening, almost inside of the sax. And there is some loop work going on as well: that's working towards embracing the MC model.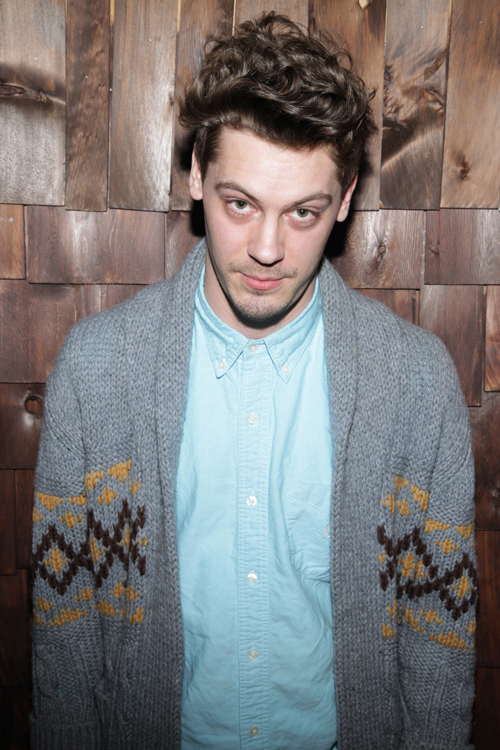 Patrick Higgins
P -  That's what I'm working on for Bachanalia, building loop tracks that are simple harmonic pedals, just one chord that floats, emerging beneath the performance so that the work played over it may or may not always agree with the pedal, but produces continuous moments of contrapuntal or harmonic tension. Not necessarily a part of the composition, but a result of the fact that you're insisting on one chord underneath it the whole time.  So it provides a "backing track" but also disrupts the performance as the static harmony begins to disagree with the moving melodic line.
S- Yeah, I think that's a cool quality, the quality of a backing track absorbing the function of the band.  In SOCA music or in dance hall music there's a hip parallel there… hip, but thoroughly understated [laughs] between the way in which thoroughbass absorbed the tradition of polyphonic music.  In the Renaissance, when polyphony was the primary vehicle, the Florentine Camerata come along and knock that shit out with a foregrounded melody.  All of that which would have been executed by a polyphonic choir realization gets absorbed into a thoroughbass instrument.
P - So now it's like electronics conceived as the new thoroughbass model for solo performance.
S – That's why it is hip to do that in Bachanalia, to have a backing track.  Bach is at the end of that trajectory.  Open modal polyphony getting codified through chanson into vertical organization and that vertical organization arriving in thoroughbass with the Camerata and Monte Verde and just ditching polyphony.  Suddenly cats were rolling with a lute player.  It used to be just like choir and no one is sure what the foreground and background is, then all of a sudden these cats nix that and role with a lute player. Singer…lute player. It has a similar vibe to the calypso, steel drum band shit to electronic rationalization of that sort of tradition, to soca singers going off with a backing track.  So to bring your Bachanalia project to this place, with Bach being at the end of that conversation where thoroughbass went, putting a backing track under that is some deep, spiral folding-in-on-itself shit.
P - The compositions I'm playing are written as these self-sufficient solo works that operate symphonically in the sense that even when Bach is composing for a single line, it's always implying ornamentation and orchestration in a way that is not immediately present; there's always a suggestion of a harmonic basis, even if you're just hearing a single line.  So the electronics allow you to toy with that, shift that around, exploit that, undermine and amplify that.  There will be certain points where there's a whole line that is suggesting some kind of pedal point underneath but not present in the playing, so by allowing the electronics to provide a new note underneath, it is re-contextualizing something that is already suggested but isn't there.
S - Or providing something that it's not suggesting.
P - Yeah, just coming into conflict: counterpoint as disagreement.
READ MORE
Via Northern-Spy » Visit Blog
» 1 COMMENTS
lizziedavis on 06/29/2012 at 02:30PM
It's a dangerous time to be an experimental musician influenced by black metal. Bands that seem to get just a bit too conceptual with their metal have attracted heavy controversy over the last few years. Luckily, Extra Life has managed to evade the wrath of purists while taking black metal to an entirely new plane. Fronted by Charlie Looker, an elementary school teacher, former member of Zs and Dirty Projectors, and true "musician's musician," Extra Life fuses black metal, early music, and experimental theory to create music that is at once intensely powerful and a little fragile. Their latest release, Dream Seeds, is a haunting and jarring study of the nature of dreams and children.
Extra Life will be playing in Spy Music Festival in NYC at the end of the month. I asked Charlie Looker some questions via email.
You've said that the inspiration behind Dream Seeds comes from the ethereal realm of dreams and childhood, yet to me, the music also feels meticulous and intellectualized. What's your process of developing songs out of the hazy sphere of youth into the careful world of adulthood?
Any time you do something creative you're taking things which are subconscious and making them conscious. You take something ethereal and unformed and you make it manifest in the world. That's always what the creative process is, whether or not the source is dreams or childhood or whatever. If what you make is good, then it actually increases and intensifies the mystery of the original impulses. If along the way, the whole feeling becomes dry and obvious and overly intellectual, then you've failed. I'm not sure if I'd call our working process intellectual. It's definitely meticulous. We all get obsessively caught up in little details of our parts, how the parts interlock, subtleties of rhythmic feel. But that's not philosophical or academic, it's just craft. Any intellectualizing about the music usually comes after the fact of making the music, in reflecting on it.
How young were you when you started playing and writing music?
I played the piano very seriously from ages five through eleven. Then I got into metal and I started playing the electric guitar. I played in some hardcore-influenced bands in high school and I'd write parts of songs, just riffs and chord progressions. Around sixteen I got a four track and started making these long insane home-recorded piece, really influenced by John Zorn and Ennio Morricone, like soundtracks without film. That's basically how I got into experimental music in general.
What were some of the musical influences behind the album?
The past few years my favorite music I've been checking out is Antony and the Cocteau Twins. But I'm not sure how much that's even audible to the listener as an influence on the record. I've been really into Current 93 but we don't really sound like that, other than maybe on "No Dreams Tonight". I've also been super into Romantic and Impressionist orchestral music, listening to it a ton and also studying the scores in depth. This has definitely opened up my sense of arrangement, orchestration and recording, but then again, on this record most of that production side of things comes from our guitarist/engineer Caley Monahon-Ward and not me.
You just got back from a European tour. How was it?
It was awesome. It was tiring, but not nearly as tiring as touring the states. We were fed well.
Are you doing any sort of special set or collaborations for Spy Music Festival?
The main thing I'm doing is just a straight-up Extra Life set on June 30. But also on that bill Caley and I will both be playing guitar in Rhys Chatham's ensemble which is definitely a special thing. Chatham is an important musician and I've never met him before. Spy Fest in general will be sick. Northern Spy is a really unique label and I'm proud to call it home.
Extra Life will be performing this Saturday, June 30th at Issue Project Room in Brooklyn, NY with Rhys Chatham Guitar Trio and Neptune.
» 1 COMMENTS
lizziedavis on 06/28/2012 at 12:00PM
Skeletons are an American entertainment unit from New York City via Oberlin, Ohio. Skeletons began as the solo project of Chicago native musician and filmmaker Matt Mehlan in 2001, but has grown to include Jason McMahon and Jon Leland. Now into their second decade of existence, Skeletons count 7 full length albums, an 18-member "Skeletons Big Band" incarnation, and the inception of NYC' Silent Barn among their accomplishments.
Last November, Skeletons released a MIDI version of their song "No" for download with an Attribution-Noncommercial-Sharealike CC license. It was made (mistakes and all!) by playing midi drums, a keyboard, and a midi guitar live, then using "SOFT-SYNTH" presets to create a "version". They then edited the original vocals from the "PEOPLE" album to fit this new "version". Anyone and everyone is invited to download the file and make their own version of the song. For more information on the project, click here! (via.)
Skeletons will be performing on Friday, June 29th at Brooklyn, NY's Union Pool with Rhys Chatham - Ryan Sawyer Gunn - Truscinski Duo, and Peter Stampfel as part of Northern Spy's Spy Music Festival.
Skeletons on
Via Free Music Archive » Visit Blog
» 0 COMMENTS
Hey all. This is Colin L. (USAISAMONSTER, CSC Funk Band, Bullroarer, MassDist) and this is what I'm doing…

I'm working on my 2012 album entitled COL. That's taking up most of my time. I'm thinking about it and working on it a lot. Its all getting planned in my head. And all the moves are getting made. I'm handing it off in December. Gonna take that long.

But I'm also making another album, more like a cassette, but neither. I'm gonna mix these out there outtakes and side jams and whatever new recorded gems. Weirder, maybe more noisy, less focused, not COL, looser, random, more, but just plain fun jams. Whatever I want. Having fun with our Tac board and our studio. Sorta a song a month, on the side. Sorta another record. Its all exciting to me.

NSPY is gonna release these jams digitally, systematically, and periodically on the internet for free and for ya'll.
-------------------------------------------------------------
-------------------------------------------------------------

NSPY NOTE: CLICK "READ MORE" BELOW FOR NOTES ON EACH TRACK!
READ MORE
Via Northern-Spy » Visit Blog
» 0 COMMENTS