You came this way:
Home
>
Tag: North Carolina
"North Carolina"
(Used 3 times)
Related Articles
jason on 06/03/2013 at 02:55PM
Tashi Dorji conjures incredible sounds from a prepared acoustic guitar. His spirited improvisations—recorded live without any loops or effects—evoke a composite of influences from Derek Bailey to Mauritanian pulaar to the traditional music of his native Bhutan.
"Growing up in Bhutan with little access to music except random bootlegged cassettes and shortwave radio, I listened to anything i could find," Tashi Dorji writes in an email interview. He learned guitar by ear because "we didn't have music school, TV or internet back then in Bhutan, so we had to use a lot of imagination and improvise what we thought we heard off of a tape player."
Tashi Dorji arrived in Asheville, North Carolina as an international student in 2000. He quickly fell in with the vibrant punk rock community, which flowed into free jazz, noise, experimental and other avant garde music. The Appalachian mountain town has become a real hub for experimental music thanks to longstanding acts like Ahleuchatistas, resources like Asheville FM, the shop Harvest Records, tape distributor Tomentosa, and labels like Bathetic and Headway Recordings.
Guitar Improvisations, released on cassette by Headway last year, sold out quickly but is available to download from the FMA along with his release sêp. This week, the label unveiled Tashi Dorji's self-titled follow-up, and it's streaming after the jump. Tashi Dorji also has a forthcoming release on Turned Word Records out of Belfast ME, and much more on his bandcamp.
Bhutanese traditional music is an oral tradition consisting of many marginal, isolated communities across the country, and much has yet to be documented. But for those interested in hearing some examples, Tashi Dorji points us towards a nascent archive hosted by the Bhutan Broadcasting Service.
READ MORE
Via Free Music Archive » Visit Blog
» 5 COMMENTS
dvd on 05/31/2012 at 12:00PM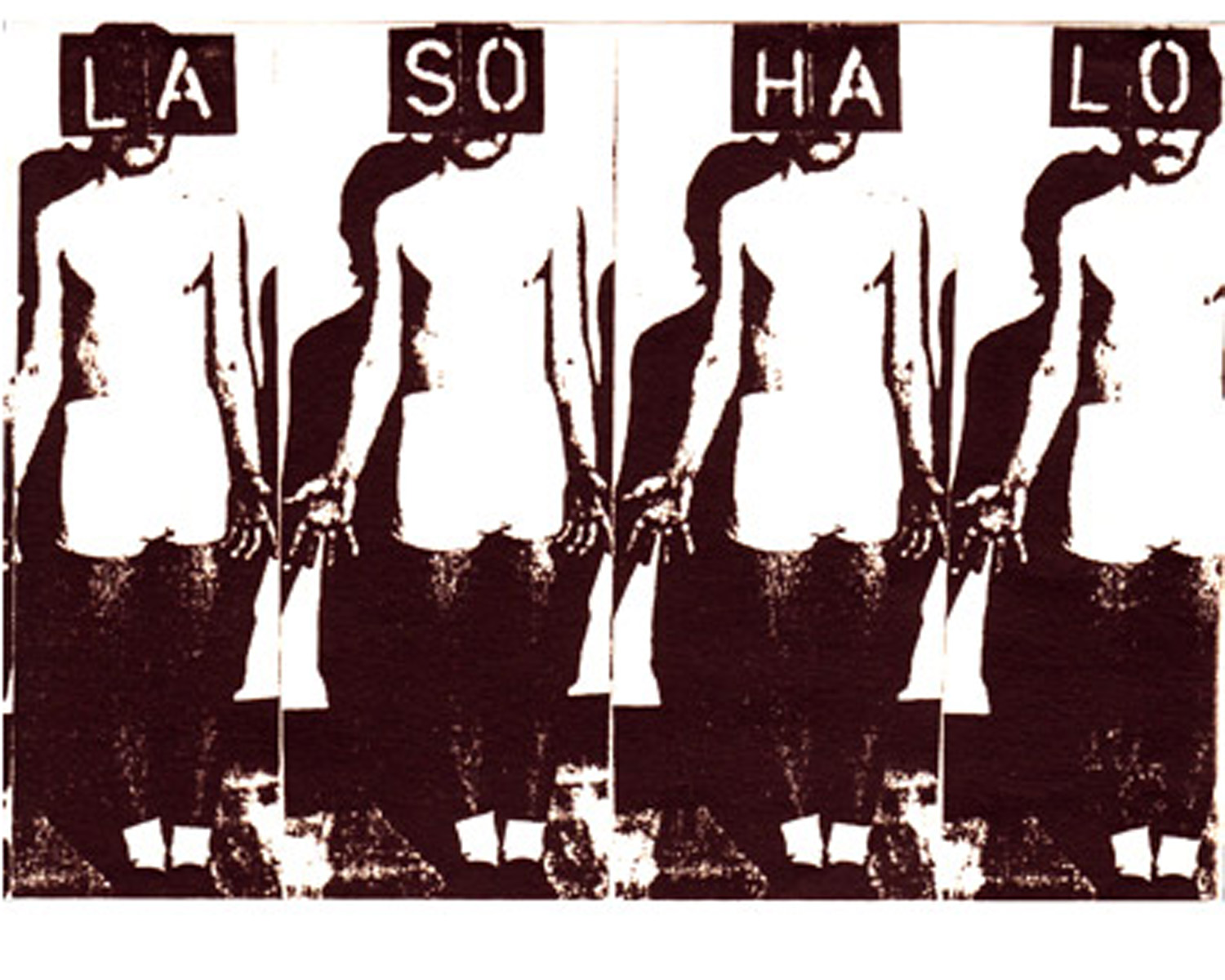 An archival specimen for today's MP3, Laso Halo's self-released, self-titled album from 1992 weaves together a disturbing pop aesthetic from an impressive array of obscure LP and shortwave radio recordings, plus the occasional guitar, synth, and drum machine. Straight out of Efland, North Carolina (population 4000), the album presents a unique perspective on sample-based music, and our featured track is composed entirely from found sound. 
The duo were infamous around town for their performances, which frequently devolved into performance art and featured the inimitable Lemmons the Shiny Clown. Despite their limited recorded output the band wielded a lasting influence on experimental music in nearby NC music hub Chapel Hill. 
Via Free Music Archive » Visit Blog
» 0 COMMENTS