You came this way:
Home
>
Tag: New Release
"New Release"
(Used 5 times)
Related Articles
slclabel on 01/22/2018 at 10:22AM
New Release!
Autor:       Ant GM
Titulo:       Spare Head
Género:    Electronic, idm
Formato:   EP digital
Fecha:       Enero 2018
Licencia:   BY-NC-SA
» 0 COMMENTS
» 0 COMMENTS
May, 24 : The lost tapes | Vol. B is released.
It's the new and third album of Ending Satellites.
This new album is a travel around the world and its beauty, with 7 musics and 7 photographs that speak about the beautiful landscapes I've been and the wonderful people I've been lucky to met.
You can download it on the FMA's page of the project (where you'll also find a download link to the deluxe edition, which contains all the digital material). You will also fond more about this record and the project on the official website of Ending Satellites.
I hope you'll enjoy the journey.
Have a nice day.
Best, from France.
Damien | Ending Satellites.
READ MORE
» 5 COMMENTS
TAGGED AS:
indie
,
instrumental
,
ambient
,
french
,
new release
,
electronica
,
album
,
alternative rock
,
new record
,
ambient electronic
,
post-rock
,
See Less...
Hello FMA!
I'm very excited to announce the release of Anthology, a 4-disc, 60-song retrospective of my work. This compilation covers each of my albums, from 2014's The Sun is Rising to the just-released Etaoin Shrdlu, as well as my collaborations with other artists (like The Freeharmonic Orchestra) and other odds and ends from my catalog. It was something of a challenge to compress over 300 songs into a compilation 1/5 the size, but I think the finished product really is the best of what I've done, so please do check it out!
You can download Anthology as one big album from Archive.org, as individual discs from Bandcamp, or listen to it as two mixes right here on the Free Music Archive.
» 0 COMMENTS
kademlia on 02/07/2013 at 03:21AM
Simply titled, II; BJ Block and Dawn Pemberton's second collaboration bears the same uplifting positive emotion and  meaningful lyrics that has made their first effort, The Land of Make Believe, a huge success.
They've continued the tradition of releasing their albums free and everybody is getting a chance to hear it first via Frostwire. Containing eight soulful tracks, it bears the familiar sound of jazz, funk, R&B and gospel that has become a trademark for the feel-good, positive and chill vibe of their resonates with.
After a short introduction, the record opens with Ready Or Not. It lays solid ground for the album by providing a smooth r&b groove and highlighting Dawn's mesmerizing vocal work. BJ's smooth guitars along with the groovy bass synch-in nicely adding a jazzy atmosphere that transports a calmness to every fiber of your body as you listen om. It's a perfect combination that only these two talented musicians can pull off.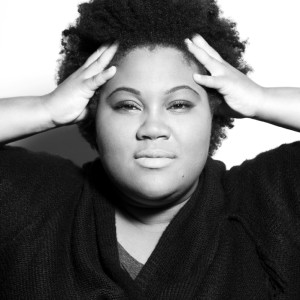 Expect to hear more of this combo as you cycle through the record. Sometimes, for instance, slows down the tempo just right. If you ever need that perfect love song to play as you dance with your partner or have that candlelit dinner, this is the song to put on. If you're in the mood for dancing, Without A Doubt and What Comes Naturally will help you get your groove on.
As the album winds down, gospel inspired We Cry and Falling Into You closes on a positive note. Providing uplifting lyrical inspiration as well as amazing instrument work.
Converging in a glorious path, BJ Block and Dawn Pemberton have created a special record that communicates beauty, honesty, positivity and raw emotions. It is mesmerizing and will be an absolute delight to listen to no matter what time of the day or no matter what occasion.
BJ Block is a classically trained musician and has been in love with the craft since he was 15. He used to play and tour for acoustic rock band The Ernest Goodlife Band. Meanwhile, Dawn Pembertonalso had an early start in her love for sound. She changed course from piano playing to explore and hone her wonderful voice; singing gospel, jazz, R&B and funk. She is a considered a prominent figure in the Vancouver scene with more than 30 years experience under her belt singing and playing on over 35 recordings.
The success of "Make Believe" inspired BJ and Dawn to keep creating – "II" is fun funded entirely through Kickstarter! If you like what you hear, you can show your support by purchasing a copy of your favorite single (or even the entire record) at your favorite digital retailer. Both BJ & Dawn are independent musicians and the proceeds will help them create more beautiful music to share with you.
The Song 'We Cry' was written for the humanitarian organization 'Nations Cry' and all proceeds from the song will be donated to their cause.
READ MORE
Via FrostClick » Visit Blog
» 1 COMMENTS