You came this way:
Home
>
Tag: Nathan Michel
Related Articles
FMAmp3 on 04/03/2012 at 12:00PM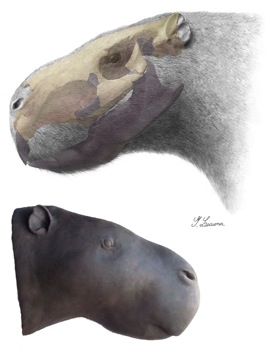 "Long Ago, A Rodent As Big As A Bull Lurked In South America" was the headline of a New York Times article on Josephoartigasia the week that Rafter contributed to 52 Weeks (Peppermill Records).
Each week for a year, starting with the winter soltice of 2007, 52 artists like Mochipet, Binärpilot, Daedelus, Jason Forrest, and Gangpol & Mit each took a turn composing songs inspired by that week's news. After seven days, they passed their creation on to the next artist to pick up from where they left off (Rafter's tune feeds off of Nathan Michel's fantastic "Time To Fire Isiah". The entire project is divided into four seasonal albums: Winter, Spring, Summer and Fall. 
Rafter is a San Diego-based producer who runs Singing Serpent studios and has been releasing albums for Asthmatic Kitty since 2007. A remixed version of "Long Ago" appeared on Rafer's 2010 album Animal Feelings under the name "No F**cking Around." Also check out the accompanying remix album, and the video for the song after the jump.
READ MORE
Via Free Music Archive » Visit Blog
» 0 COMMENTS