You came this way:
Home
>
Tag: Middle East
"Middle East"
(Used 5 times)
Related Articles
dvd on 08/29/2012 at 01:00PM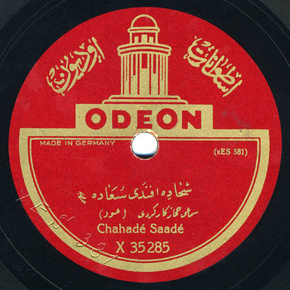 If you're not already familiar, Excavated Shellac has a wealth of historical recordings from all over the world stockpiled at their FMA curator portal. One of their first contributions was this amazing recording from Chahadé Saadé.
Saadé was a Lebanese musician and this oud solo, probably recorded in Syria circa 1926, was likely composed by the late 19th century Istanbul Armenian composer Tatyos Efendi. This digital recording was recovered from the original 10.5" 78 disc, so you'll hear some accoustic artifacts common to the format. In fact, this is a remarkably high quality recording considering its age, so don't worry about the noise -- that's just the sound of authenticity!
Via Free Music Archive » Visit Blog
» 0 COMMENTS
» MORE INFO
» 2 COMMENTS
» ALL MIXES