You came this way:
Home
>
Tag: Michael Stasis
Related Articles
jason on 02/21/2013 at 01:15AM
"I've snowboarded once," Michael Stasis admitted when I asked him about Snowboarder, his new collaboration with Jason Kick and David Nichols. "It's like the Beach Boys didn't surf." The trio's got harmonized pop songcraft to back up that reference, but instead they list "devils" as their primary influence and "hell" as their general manager.
Snowboarder's self-titled debut offers seven tracks of warped, hook-laden jams for your real or imagined snowboarding trips. The opening track "Sled Dogs" takes off on a bent guitar wail over jangle pop powder, then flips a 180 into a cinematic bridge. The next verse describes some kind of coke iditarod, landing unexpectedly in a torrent of radical metal riffs. Elsewhere, Snowboarder rides everything from 80's dance pop ("Poppers") to industrial nursery rhymes on Sulfur Hexafluoride ("Going Up The Mountain").
Jason Kick is best known for his work in San Francisco synth-pop favorites Maus Haus whose motorik, hypnotic rhythms earned them "Band of the Year" in SF Deli Mag. They also seem to have influenced some of the recent work of Snowboarder collaborator Michael Stasis. A talented solo artist, Stasis first caught our ear via Phoning It In's tip on his Natural Resources cassette: "a perfect lo-fi pop-psych-folk concoction in the lineage of Ariel Pink or Guided By Voices."
READ MORE
Via ccCommunity » Visit Blog
» 0 COMMENTS
jason on 05/02/2012 at 12:00PM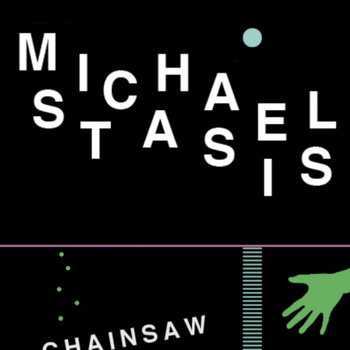 New music from Michael Stasis: "Brown Cow" is a mid-fi avant-pop tune on a Neu-style groove. It's available on his new album Chainsaw, released last week by Megazine Magazine, where you can also grab an autographed Michael Stasis poster.
Michael Stasis has somewhat of a cult following thanks to his limited-run cassette releases dating back to the early part of the last decade. I first heard him through Nadav of Phoning It In, who knew I'd dig the home-recorded psychedlic folk-pop. His music can be hard to track down, but in 2009 I was lucky to find a few copies of his self-titled cassette on Natural Resources behind the counter at Other Music, and we offer a couple tracks from Michael Stasis' cassette releases on the FMA here.
Last year, Michael Stasis compiled a bunch of his older lo-fi experimental recordings into a freely downloadable collection entitled RIP (2003-2009).
He's since moved to Oakland (from Philly/NY) and upped the fi to mid- for a slew of fantastic releases like Innernet Blues and In the Shadow of the Dairy Queen.
Via Free Music Archive » Visit Blog
» 0 COMMENTS