You came this way:
Home
>
Tag: Mayasolovey
Related Articles
FMAmp3 on 04/11/2012 at 01:00PM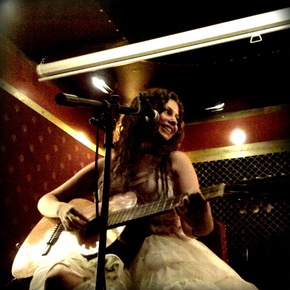 Maya Solovéy is a trilingual singer/songwriter who lived in Massachusettes, Ecuador, and Spain before settling in New York. She sings in Portuguese, Spanish and English.
"A Vida" is sung in Portuguese over Brazilian-style guitar. It can be found on Maya Solovéy, I:II , a Creative Commons BY-NC-SA release.
If you've enjoyed Maya Solovey's music thus far, you can invest in her next EP and receive commissions just by spreading the word—a pretty cool idea from the new fundraising platform Sokap.
Via Free Music Archive » Visit Blog
» 0 COMMENTS