You came this way:
Home
>
Tag: London
"London"
(Used 31 times)
Related Articles
slclabel on 10/19/2017 at 08:02AM
"Proyecto inspirado en la constante transformación de Londres, "E2" - título de este EP- es la primera parte del código postal de East London, lugar donde vivía, que fue recientemente demolido para construir nuevos edificios hechos de aluminio, vidrio templado y caucho y madera."
"Project inspired by ever-changing London landscape.
'E2' – title of that EP is a first part of East London post-code,
a place I used to live, that was recently demolished for new buildings made of Aluminum, Tempered Glass and Rubber & Wood."
» 0 COMMENTS
ange on 04/29/2013 at 06:30AM
On this month's edition of WFMU's Radio Free Culture, multi award-winning producer and sound artist Francesca Panetta joins the Free Music Archive to discuss Hackney Hear, the winner of this year's Prix Europa Radio Production Award. It's a smartphone app that asks you to put it in your pocket as you explore London Fields and Broacway Market in London. As you travel, the app scores your journey with a blend of location-specific interviews, archived audio, music, and poetry.
We'll discuss the future of app-based storytelling, the challenges of GPS accuracy, and learn how Francesca pins two lapel mics to her left and right ears to capture a wide stereo sound.
Then, later in the show, listen back to this past year's Radiovision Festival, where Francesca spoke on a panel with Pejk Malinovski (East Village Poetry Walk) and Ellen Horne (RadioLab). The three super-producers will discuss how they're pushing the boundaries of audio with walking tours, immersive apps, and live events. Plus, the significance of taking risks and experimenting with new methods of storytelling. Jim Colgan (Soundcloud) moderates.
Here's our interview as heard on WFMU's Radio Free Culture:
READ MORE
Via Free Music Archive » Visit Blog
» 1 COMMENTS
Bad Panda Reords has recently released a debut EP from London-based producer/musician Everlone. Samples rise and pulse to distorted beats, as haunting fractured vocals carry you.  Atmosphere is key in these tracks, and nothing in the sound takes you away from the songs.
Via Bad Panda Records » Visit Blog
» 0 COMMENTS
FMAmp3 on 05/07/2012 at 12:30PM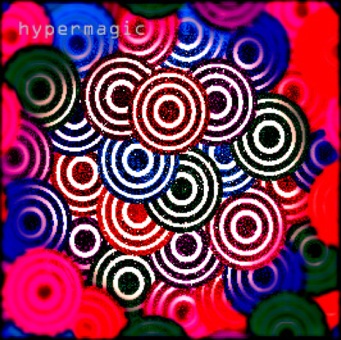 Introducing London's Hypermagic, a forest of echoes and polychrome phonographic vibrations inspired by acts like Grouper, Emeralds, Do Make Say Think and Teen Daze. Layers of rustic beats, rusty clicks, shrouded voices, kaleidoscope reverbered guitars and rheumatic feedback. After 4 well-received EPs and a full-length (everything on free download) here are new sonic textures and rhytmes that will ride you along a time warping tunnel headed straight for the moon. Stay tuned for more music at Magic Rub Cassettes and check out the interview.
Hypermagic on FMA | bandcamp | facebook | myspace | youtube | last.fm
Via Bad Panda Records » Visit Blog
» 0 COMMENTS