You came this way:
Home
>
Tag: Live Performance
"Live Performance"
(Used 4 times)
Related Articles
wormstudio on 06/28/2012 at 02:24PM
Via WORM » Visit Blog
» 0 COMMENTS
dvd on 06/25/2012 at 05:00PM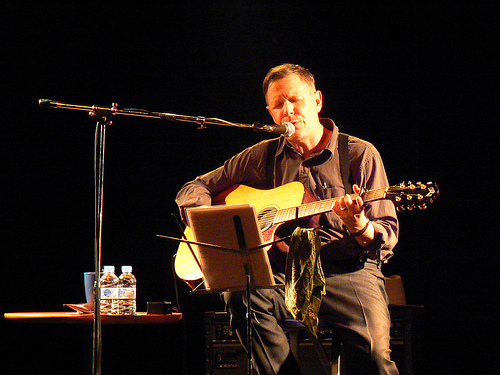 WFMU returned to Barcelona in early June for yet another fantastic festival from the folks at
Primavera Sound
. As always, the line-up is curated with a freeform mentality, bringing a diverse array of artists spanning multiple genres and generations. We've had a few weeks now to recoup from our sleepless broadcast coverage of the festival [playlists
here
and
here
] and we're excited to present our first batch of downloadable artist-approved live recordings! 
Part 1 begins with: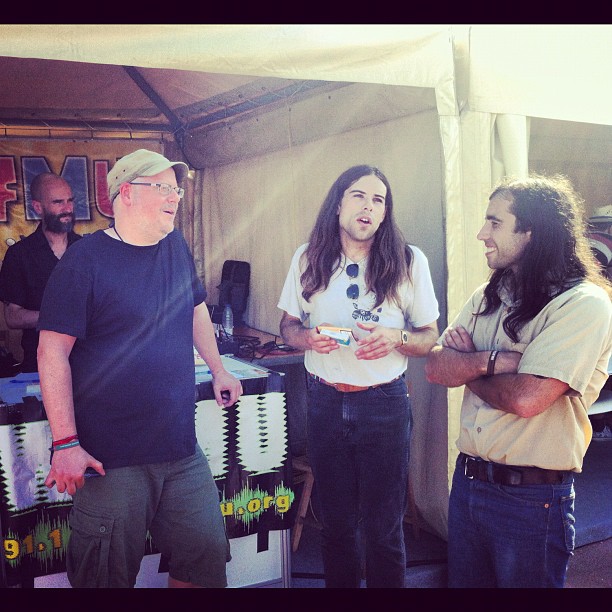 Brooklyn's
Obits
are no strangers to the Free Music Archive, and they've taken the time to remaster this recording of their Primavera performance just for the FMA. It sounds great! Seattle's
Mudhoney
 inspired heaps of Grunge rockers with their early singles on Sub Pop in the late eighties. Now they're back and still kicking ass - don't miss their set, a fan favorite! Despite multiple attempts from
Michael Gira
(pictured above)
over the years
to slip obsenities into our Primavera broadcast, our FCC dump button still got the better of him. For our troubles, he let us share a song from his excellent solo performance in Barcelona. Olympia's
Milk Music
visited the WFMU studios on Brian Turner's show last Summer (session
here
). This Summer we caught up with them in sunny Spain for some afternoon tunage on the Mediterranean (pictured at Left).
Liturgy
's brand of "
transcendental black metal
" gave way to the hypnotically buiding "
Generation
" and finally,
The Men
, who
headlined
our show at
SXSW
, offer another sampling of their post-punk stylings with a few new songs sprinkled in. 
Take a look at the
Primavera Sound 2012 Collection
for all of the livesets uploaded to date, and be sure to check back in the next couple weeks as we continue to upload more and more great sets from this year's festival. Below you'll find some highlights from our first batch...
Via Primavera Sound » Visit Blog
» 0 COMMENTS
TAGGED AS:
liturgy
,
milk music
,
mudhoney
,
michael gira
,
obits
,
the men
,
live performance
,
primavera
,
festival
,
barcelona
,
See Less...