You came this way:
Home
>
Tag: Kurt Vile
Related Articles
HazelMusiio on 04/01/2018 at 07:58PM
Hi everyone, my name is Hazel and I am the Co-Founder of an Artificial Intelligence company called Musiio.
People have great taste in music, and are the best judge of what they like and don't like. However, we know that a lot of great music in the world is never found because it's hard to sift through what you don't like to find what you do. 
Making great music more discoverable is what Musiio does. 
We partnered with the amazing folk at FMA to playlist some of the great songs our AI finds in the Free Music Archive. 
For our inaugral post we set our AI the task of making a great Indie-Folk playlist. And we're pretty proud of the results. 
Check out these 10 songs our AI found out of the 100k+ songs in the FMA. I was personally delighted to be introduced to Julie Byrne, her soulful voice and calming melodies are perfect to listen to whilst I'm working. Julie, count me as a new fan! 
We will be releasing new playlists from this account on the regular! So stay tuned.
Hazel @ Musiio
www.musiio.com
» 0 COMMENTS
FMAmp3 on 04/04/2012 at 12:00PM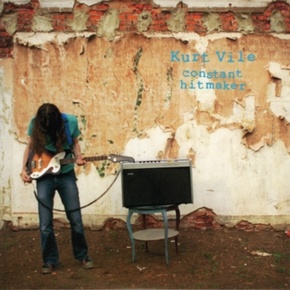 Leading up to the launch of freemusicarchive.org, we released two FMA samplers featuring Ariel Pink, Vivian Girls, Dan Deacon, Big Blood, Alan Vega/Oneida, The Ex/Getatchew Mekuria, Lucky Dragons and many more (v1 | v2).
The second volume opened up with this anthem by Kurt Vile, Philly's "Constant Hitmaker," from the album of the same name. It's hard to fathom anyone hearing this song and not being hooked on Kurt Vile. Originally released by Gulcher, the LP was reissued by Woodsist, and KV went on to sign with Matador. This has helped KV more than live up to his nickame with a string of albums and EPs that are consistantly full hits. Check 'em out here, along with upcoming tourdates in Mexico, Argentina, Brazil, Chile, US, Germany, Sweden and beyond! / -Jason
Via Free Music Archive » Visit Blog
» 0 COMMENTS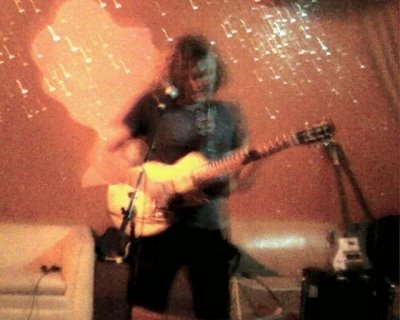 Gary War is a New York based artist who might be best known as a former member in Ariel Pink's band, but his solo career, which includes several albums that are up for download here on the Free Music Archive, is a truly unique spectacle. His songs phase in and out, with warped filters and dreamy keyboards, making a feeling of nostalgia similar to that of the music of Ariel Pink, although it is in a much more psychedelic context than Pink's music. The great thing about War's form of psychedelia is that no two listens to a song will be the same, as with each listen different layers and melodies bubble and pop, creating a new experience each time. This is great stuff!
I interviewed Gary War via email.
Let's start off with the typical "interview" questions... who is Gary War? When did you start playing music? Who are your influences?

I created the pseudonym in the mid-90's while hanging around some heavy metal guys. Its better than my real name! Around the same time, I started recording experimental cassettes under that name... I started off doing backing vocals in an Armenian dance band when I was a small kid...These days I mainly listen to Rap and watch Trailer Park Boys.
READ MORE
» 0 COMMENTS
pushbinlou on 09/05/2010 at 09:16AM
So you could not make it to this year's All Tomorrow's Party festival in New York that is happening this weekend?  Well the good news is that WFMU is broadcasting a good portion of the event today at 3:00 PM ET.  Live sets by Iggy and the Stooges (performing Raw Power), the Scientists (performing Blood Red River), Mudhoney (performing Superfuzz Bigmuff Plus Other Singles), Sonic Youth and many more will be broadcast today! Full schedule here and tune in live at wfmu.org

To get you psyched I thought I would post some live tracks by some of the bands that you will be hearing from today.  Enjoy!
Via WFMU » Visit Blog
» 0 COMMENTS