You came this way:
Home
>
Tag: Krautrock
"Krautrock"
(Used 62 times)
Related Articles
noisemaxim on 10/02/2014 at 07:37PM
Via Southern City's Lab » Visit Blog
» 0 COMMENTS
wmmberger on 08/23/2013 at 09:09PM
Still working my way through the last few months of live performances on the My Castle of Quiet program, we find ourselves now at this haunting session from late May by Pat Murano and Tom Carter. 
This is an exciting time for improvised music in general, and the releases on Murano's Kelippah label, including the Carter/Murano LP, are at the very forefront of this exciting post-everything era in the genre. Here, we're "after" Krautrock, after 90s space-rock (Carter being a veteran of the much-respected, much-loved Charalambides), after the Parker/Bailey EMANEM-label vibrations from the UK, after doom/drone/"organic" improv, and basically that's all a good thing, as anything goes—one can tweak and kerplunk, be melodic, be massive, be subtle and contemplative, and give bursts of electronic noise, all in the course of one session, or even one piece. 
Carter and Murano seem to guide one another into vast fields of arcing melody and rhythm, and at least for this session (one must consider all the Murano / Carter works to really get the gist, including the aforementioned LP, and NATCH 4, also offered on our Free Music Archive), we're in blooming meadows of post-Kraut brilliance. Especially in "Music #2," Murano's synth figures weave intricate spiderwebs over and under Carter's Michael Rother-like, slow-burn guitar improvisations, before collapsing into a welcome noise-gasm in the concluding minutes.
Yet again, that "magic room," also known as WFMU's studio B, and the forum of the My Castle... show, seem to have provided the comfortable environment for another history-making session to occur. And though kraut/space might be the listener's initial reaction, absolutely nothing is off the table, and I hear elements of dub, doom, and wild, free noise in these tracks. Lie back, with or without your inebriant of choice, and enjoy.
Huge thanks to Tom and Pat (Mr. Murano having the dubious distinction of being the most-often-featured live performer on The Castle, having played this session, as well as ones with Malkuth, K-Salvatore, solo as Decimus, and also on Brian Turner's program in the duo Key of Shame), and to engineer extraordinaire Juan Aboites, and to Tracy Widdess for yet another varicolored photo manipulation of my scrappy captures.
Via My Castle of Quiet » Visit Blog
» 0 COMMENTS
dvd on 07/02/2012 at 12:00PM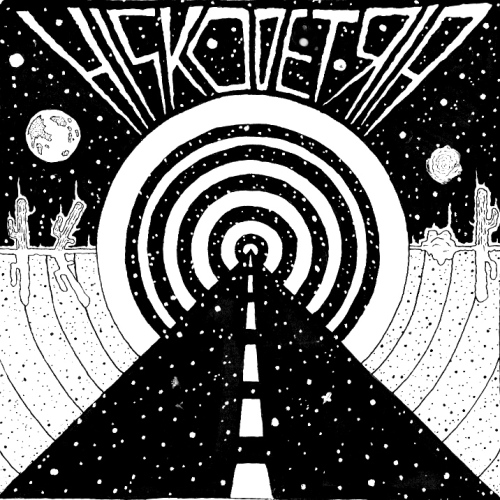 Finnish psychedelic outfit Hisko Detria doesn't shy away from its influences. With a title like "Poserslave" they seem happy to acknowledge the debt they owe to Neu!, while the rest of their 4-track demo continues in the vein of some of the great Krautrock bands of the past. Long cuts with endless interstellar guitar/keyboard exploration carried along by a repetitive rhythm section and delay-laden vocal outbursts.
Hisko Detria is landing on the Free Music Archive just in time for your Summer roadtrip, so grab the whole album and get on the road again. We hear there might be some new recordings coming down the pipe, so keep your ears peeled.
Via Free Music Archive » Visit Blog
» 0 COMMENTS
From Berlin´s underground Camera is heavily influenced by 70s Krautrock bands like Neu and Can and have been playing spontaneous guerilla-like shows in U-Bahn stations all over the city. They were at Festsaal Kreuzberg opening up for the mighty Trans Am aswell as several festival appearances including performances with Neu´s very own Michael Rother. Having just debuted an album you should (if in Berlin) try and catch them live by going to one of their shows. The music is psychedelic, hypnotic and intense.
Fortunately they also travel outside the underground tunnels of Berlin and showed up last December in Amsterdam for the Solaris Fest at Plantage Dok. Noise Problems was there and caught it all on´tape. Check out the whole voyage here at the FMA. Camera rules.
Via Noise Problems » Visit Blog
» 0 COMMENTS
Bacillus is Ian Simpson (electronics and tape edits)Bacillus Bacillus is the solo project of Ian Simpson, a UK based improviser, sound artist and composer. All the work realised under this project uses electronics and sound manipulation as its textural medium. Some of the works are improvised and some use a graphic or text scores as their basis. Many use found sounds and field recordings. Some of the original source material has come from Ians very first experiments with tapes and electronics in the 1980's. Although essentially a studio project there are occasional live performances.The Radio Mast ep was originally issued on 3" cdr in 2005 and is now beingmade available here with most of the other Electronic Musik releases.
download here http://www.archive.org/details/RadioMastem077 
Other projects featuring Ian are Noise Research, Fonik & Id of Mobius.
Current Bacillus releases
First Circuit (electronic musik)
A View From a Hill (electronic musik)
Threads of Fabric - (opsound)
Radio Mast EP - 3" cdr (electronic musik)
Osaka Dawn (white label music)
Leaving Planet 9 (with Paul Burnell on electronic musik)
Collapse EP (electronic musik)
Lithium Burn (split with Fonik, electronic musik)
» 0 COMMENTS
» MORE INFO
» 0 COMMENTS
» ALL MIXES
» MORE INFO
» 0 COMMENTS
» ALL MIXES