You came this way:
Home
>
Tag: Japan
"Japan"
(Used 100 times)
Related Articles
cheyenne_h on 08/18/2017 at 03:18PM
Legendary Japanese ensemble Acid Mothers Temple played at WFMU's Monty Hall earlier this year and generously shared their music with the Free Music Archive. Acid Mothers Temple Soul Collective has been in existence for more than twenty years, touring the world in various forms. Their bandleader, Kawabata Makoto, has been at the heart of the project from the beginning.
Though we love sharing audio from performances (you can stream or download below, or visit the artist page on FMA), this one is also worth watching, if you have time. We've embedded it below for your psychedelic-freakout-enjoyment, courtesy of WFMU: 
Acid Mothers Temple from WFMU on Vimeo.
A freak-out group for the 21st century was founded in 1995 by members of the Acid Mothers Temple soul-collective and led by Kawabata Makoto.
This is their Monty Hall Performance from April 24, 2017.
» 1 COMMENTS
Via elementperspective » Visit Blog
» 0 COMMENTS
Via elementperspective » Visit Blog
» 0 COMMENTS
TAGGED AS:
tokyo
,
japan
,
freedownload
,
ccmusic
,
mixtape
,
alternative
,
female vocals
,
acoustic electronic
,
n-qia
,
epv
,
elementperspective
,
See Less...
Mikel on 11/05/2012 at 08:45AM
While browsing the Free Music Archive, I recently noticed a selection of the vast free catalog of the Osaka-based label Element Perspective. The "sound and design" label has been around since 2010, and works to expand the boundaries of the listening experience by publishing the most Avant-garde sounds.

One place to start exploring their work is with their Hope 2.0 compilation, conceived as a tribute to the victims of the 2011 Tsunami in Japan and the long term consequences of living in a radioactive environment.

It's exciting to see Japanese netlabels that deliver music for free undergoing an exciting moment of health and expansion, including Bunkai-Kei Records, ALTEMA Records, Shakuya Records, Mizukage Records, Hz-records, and totokoko label.
READ MORE
» 0 COMMENTS
dvd on 06/21/2012 at 12:00PM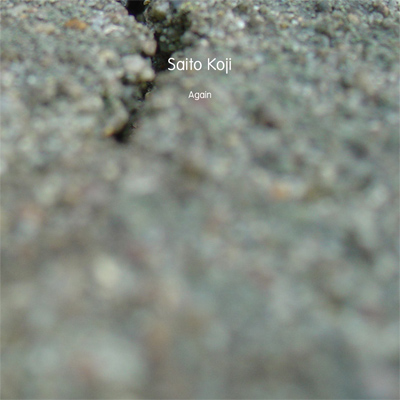 Saito Koji's ambient minimalism is well documented through releases on Resting Bell, SEM label, and a slew of other independent labels. Grounded in the subtle layering of repetive melodic phrases, Koji's work typically allows this pattern to develop and morph slowly thoughout the duration of the album.
Since the devastating earthquake in Koji's native Fukushima his music has begun to incorporate heavier distortion and guitar noise. On Again, his latest release, every song clocks in at exactly 3 minutes, a notable limiting of Koji's usual fair as well as a thoughtful nod to the "perfect" pop form. Despite the short songs, the album flows quite well as a whole - so be sure to check the whole thing out here. Saito Koji at:
Via Free Music Archive » Visit Blog
» 0 COMMENTS
» MORE INFO
» 0 COMMENTS
» ALL MIXES