You came this way:
Home
>
Tag: Japan
"Japan"
(Used 70 times)
Related Articles
Via elementperspective » Visit Blog
» 0 COMMENTS
TAGGED AS:
tokyo
,
japan
,
freedownload
,
ccmusic
,
mixtape
,
alternative
,
female vocals
,
acoustic electronic
,
n-qia
,
epv
,
elementperspective
,
See Less...
Mikel on 11/05/2012 at 08:45AM
While browsing the Free Music Archive, I recently noticed a selection of the vast free catalog of the Osaka-based label Element Perspective. The "sound and design" label has been around since 2010, and works to expand the boundaries of the listening experience by publishing the most Avant-garde sounds.

One place to start exploring their work is with their Hope 2.0 compilation, conceived as a tribute to the victims of the 2011 Tsunami in Japan and the long term consequences of living in a radioactive environment.

It's exciting to see Japanese netlabels that deliver music for free undergoing an exciting moment of health and expansion, including Bunkai-Kei Records, ALTEMA Records, Shakuya Records, Mizukage Records, Hz-records, and totokoko label.
READ MORE
» 0 COMMENTS
dvd on 06/21/2012 at 12:00PM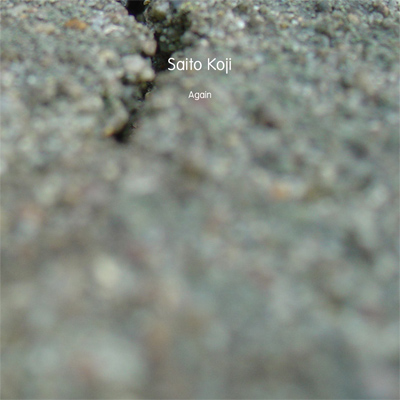 Saito Koji's ambient minimalism is well documented through releases on Resting Bell, SEM label, and a slew of other independent labels. Grounded in the subtle layering of repetive melodic phrases, Koji's work typically allows this pattern to develop and morph slowly thoughout the duration of the album.
Since the devastating earthquake in Koji's native Fukushima his music has begun to incorporate heavier distortion and guitar noise. On Again, his latest release, every song clocks in at exactly 3 minutes, a notable limiting of Koji's usual fair as well as a thoughtful nod to the "perfect" pop form. Despite the short songs, the album flows quite well as a whole - so be sure to check the whole thing out here. Saito Koji at:
Via Free Music Archive » Visit Blog
» 0 COMMENTS
lizziedavis on 06/20/2012 at 12:00PM
Suishou No Fune brought their hazy free psych all the way from Japan to WFMU in the midst of a US tour. Laced with unhinged Tokyo Flashback-isms, Suishou No Fune's spare, transformational, spiritually heavy music is sure to bring the extra claustrophobic humidity to the sweet New Jersey summer. Or should I say bummer. (via.)
As the temperature here in Jersey City climbs closer and closer towards the dreaded 99 degree forcast, only a track that lays on the reverb as thickly as "Your Tears" feels right for today's MP3 of the Day.
For more Suishou No Fune, click here to listen to a newly uploaded set from 2006.
Via Free Music Archive » Visit Blog
» 2 COMMENTS
:: back number of elementperspective ::
■ elementperspective079 ''hope2.0''_V.A
released 03 October 2011
If you download this album at bandcamp, immediate download of album in your choice of MP3 320, FLAC, or just about any other format you could possibly desire and get special bonus...
2type album jacket(for CD) & 3type wallpaper for iphone (lock & home screen) .
:: bandvcamp(free download) ::
http://elementperspective.bandcamp.com/album/hope20
-
Japan received the damage fatal on March 11 in 2011. 
In the future, we were obliged to live with radioactivity. 
Making this album, If I was with these members, I thought that it could probably move forward to where.
It was not a mistake. 
''hope2.0'' is the highest album which elementperspective is certainly proud of. 
The noise that the ear in this is crushed is intentionally used, in order to remove our anger and suffering. 
No hope? We still have hope!!
from ono
READ MORE
Via elementperspective » Visit Blog
» 0 COMMENTS