You came this way:
Home
>
Tag: Italy
"Italy"
(Used 113 times)
Related Articles
katya-oddio on 10/30/2014 at 05:51PM
The Deuxvolt album Union of Opposites provides industrial gothic dance music for tomorrow night's Halloween dance.  Deuxvolt hails from Tuscany and shares all their recordings with Creative Commons licensing.  Ghouls can still shake it down on Halloween!
Via Oddio Overplay » Visit Blog
» 0 COMMENTS
Keky on 07/16/2013 at 09:51PM
Si lancia sul mercato progetto inedito musicale!Keky ha uno stile eccentrico di moda: tacchi, capelli viola e trucco. Il brano "Laid Back" è buono per ascoltare, dopo una rottura, perché ha un ritornello esplosivo. Keky non vuole seguire certi schemi, così ha formato il suo stile, la moda e l`approccio di genere. Questo progetto rappresenta una vera sfida per lui perché vuole cambiare la mentalità, con il rischio di essere accusato.Ha lavorato per l`abbigliamento, i capelli e il trucco con un team di professionisti. Attualmente, "Laid Back" sta ascoltato in www.jango.com - più grande radio online in tutto il mondo. La canzone è entrata i dj set da Spagna, Italia, Germania e Paesi Bassi.
READ MORE
» 0 COMMENTS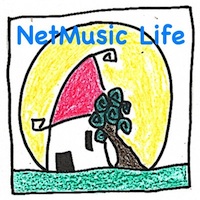 Hello, I'm Drizzi from North-West Italy. I started NetMusic Life in June 2010 to feed my growing passion for the netlabels movement and Creative Commons Music. Every day, I keep up to date about new CCMusic and netlabel releases. There's so much music out there, I select music that reflects my personal taste, the originality of work, the inspiration and sentiment that I feel into the music that I listen.  This is my contribution to the artists and netlabels that every day offer your art and commitment to the world. 
Favorite Free CC Albums of 2012:
Favorite free cc tracks:
Via ccCommunity » Visit Blog
» 0 COMMENTS
jason on 10/17/2012 at 12:30PM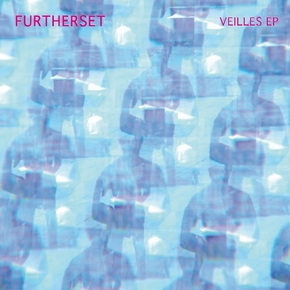 Furtherset is an electronic music producer from Perugia, Italy. The depth of his music belies his young age (b. 1995), inspired by everything from Kraut (see: "I Know") to juke/glitch (see "Kweil")—like a psychedelic ambient soundtrack to your dreams.
The Veilles EP was released by Homework Records, a Bologna-based netlabel specializing in new electronic music from Italy, stemming from a producers' collective of the same name.
For a great Homework overview, check out their Lavori Domestici compilation. Recent Homework releases include a bunch of great stuff from Apes on Tapes, including the latest remix album featuring Digi G'Alessio & Furtherset himself (see: "So and Soul" below)
» 1 COMMENTS
douglasawh on 07/14/2011 at 12:30PM
In our interview with headphonica you'll hear their reasoning on using the -NC license and the extra freedoms they provide live DJs.  Make sure you check out their curator page too.
In our interview with Bad Panda Records hear Claudio's plans for world domination and check out the tunes with which he plans to do it.  You can check out more of the "bad" music on their FMA curator page.
You'll also hear some discussion of German football favorites St. Pauli as well as Italian giants Juventus and AS Roma.
If you're a curator that releases music under a remixable CC license and would like to set up an interview, drop us a line here, on facebook or leave us a voicemail at (512) 686-6329.
Via Music Manumit » Visit Blog
» 0 COMMENTS
TAGGED AS:
netlabel
,
music manumit
,
curators
,
curator
,
germany
,
pandas
,
experimental
,
bad panda records
,
humor killing fascists
,
italy
,
pop
,
bad panda
,
creative commons
,
headphonica
,
See Less...
» MORE INFO
» 0 COMMENTS
» ALL MIXES