You came this way:
Home
>
Tag: Improvisation
"Improvisation"
(Used 99 times)
Related Articles
"Short stories" è un album che si assapora lentamente, a piccoli sorsi, possibilmente ad occhi chiusi, così da non essere disturbati da elementi visivi esterni. Solo così facendo ci si può abbandonare alle immagini che le improvvisazioni di Ongaku2 (Elia Casu, Paolo Sanna) sanno trasmettere. I dialoghi sonori che si stabiliscono tra i due musicisti sardi sono intensi e sanno prendersi cura di pause e silenzi e non trascurano nessun particolare del rapporto che si crea tra uomo e strumento musicale (in questo caso anche oggetti vari e campionamenti). Strumenti spremuti sfruttando le loro innumerevoli possibilità sonore e rumoristiche. Ma non si pensi ad un album di due musicisti egocentrici che si divertono ad improvvisare e a registrare tutto ciò che fanno. Dentro a "Short Stories" c'è uno spessore musicale notevole, c'è sperimentazione non fine a se stessa ma utilizzata per dialogare, evocare, gioire. Si coglie il feeling che i due musicisti sardi mantengono vivo oramai da diversi anni. Un appello ai videomaker: questa musica ha già le immagini nel proprio DNA. Basta sfilare la videocamera dalla custodia ed iniziare a girare abbandonandosi ai suoni che fuoriescono da questo album. Un altro tassello di una scena sarda in continuo fermento creativo, abilmente fotografata da La bèl.
» 0 COMMENTS
Refined and gloomy ambient-impro-live released by four italian netlabels...
Complete review on NetMusic Life
» 0 COMMENTS
wmmberger on 01/22/2013 at 09:00AM
It was a night of true magic, back in early October 2012, when some of Brooklyn's finest improvisers gathered at WFMU / My Castle of Quiet, to offer unique, exclusive performances, on a double-bill to support the station's pre-Hurricane-Sandy, Web-only fundraiser for that month.
First, Lea Bertucci, a master of spacious atmospheres, and gloomy, contemplative soundscapes, on her trademark combine of physical, open-reel tape and electroacoustic bass clarinet. Lea's two sets from this night evoke The Grand Canyon, and Utah's wide-open spaces, where she'd spent several months earlier in the year on artist's retreat. Lea has been performing solo for many years (see her bio, at Broken Diorama, linked above), as well as in the hometown-favorite duo of Twistycat.
Second, K-Salvatore, the duo of Jason Meagher and Pat Murano, coming off the high of their landmark LP, Tsar Ova Elk, a veritable shoe-in for the My Castle of Quiet end-of-year music list (like I said, glaring omissions; this one very worthy of inclusion and just slipped off my mental radar at the time the list was being compiled.) Pat has appeared twice before on the show, both solo as Decimus, and in 2010 with Malkuth; both Jason and Pat are founding members of the No-Neck Blues Band. Their set hummed and shook our building; as "top shelf" as anything from the aforementioned newest LP. 
READ MORE
Via My Castle of Quiet » Visit Blog
» 0 COMMENTS
TheWraith517 on 01/01/2013 at 06:44PM
» 0 COMMENTS
dvd on 05/25/2012 at 12:00PM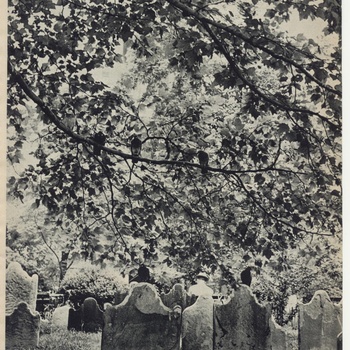 Today's MP3 comes to us from Oneonta, New York where Buildings and Mountains have been pumping out some wonderfully atmospheric drone improvisations. With a haunting piano melody and a gloomy feedback/fieldrecording howl filling the cassette-tape void, "Fall Moon" is the perfect soundtrack to your weekend introspection. Thanks to owldirt, new to the FMA, for making this available!
Also, be sure to check out Summer Gut String and the accompanying experimental videos done by Jaime Rodriguez Lopez at the band's Vimeo page. 
Via Free Music Archive » Visit Blog
» 1 COMMENTS