You came this way:
Home
>
Tag: Horror
"Horror"
(Used 81 times)
Related Articles
Irene_Rible on 10/27/2013 at 09:30PM
Via ccCommunity » Visit Blog
» 0 COMMENTS
ange on 10/24/2013 at 06:00PM
After you've wiped all the makeup off your zombie actor friends, it's time for the real scarey part -- picking out music for your Horror flick. Music to Video has assembled a mix that will send shivers down your spine, make all the ghouls dance, and get grandma to climb out of her grave, just to tell you to turn down the volume.
Here's a trick! Try mixing these tracks with the Prelinger Archives for a real treat. May I suggest their footage of a Halloween Party or Experiments in the Revival of Organisms? 
 

1. Lee Rosevere (website, CC BY-NC-SA) - The music has a heavy-handed foreboding feeling, as if it was used in a lost episode of David Lynch's Twin Peaks.

2. The Waiters (website, CC BY) - Ticking clocks set the rhythm of this track, before it enters the Twilight Zone. Dark guitars emerge about halfway through.

3. Kevin MacLeod (website, CC BY) - Classical music for your next gala affair in an empty castle, with a ghostly guestlist.

4. Weirdomusic (website, CC BY-NC-SA) - Wet music for inside the lab of a mad scientist.

5. Vitus Von Degen (website, CC BY-NC-SA) - Baron Vitus Von Degen is a German composer who lives on a Grecian island. Inspired by John Carpenter and Goblin music, he produces soundtracks for movies still awaiting to be shot. The first 20 seconds of this track are a movie of their own.

6. Kreng (website, CC BY-NC-SA) - Dark electronic music meets jazz. A child whispers the command, "Go to sleep. Go to sleep. Go to sleep, little baby."

7. Black Math (website, CC BY) - Black Math is a trio from Chicago making lo-fi darkwave. Good music for a skeleton race on fixed gear bicycles through Pilsen.
READ MORE
Via Music for Video » Visit Blog
» 1 COMMENTS
katya-oddio on 10/15/2013 at 11:33AM
Gearing up for your Halloween soundtrack? Whether you are looking to terrify, make mischief, or fill the dance floor, the FMA has got you covered. Here are 52 FMA albums and compilations for your ghoulish celebration.  [originally posted 22 October 2012]
READ MORE
Via Oddio Overplay » Visit Blog
» 1 COMMENTS
Irene_Rible on 10/30/2012 at 01:45AM
» 1 COMMENTS
lizziedavis on 08/04/2012 at 03:00PM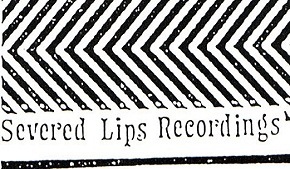 Severed Lips Recordings was a cassette label which operated out of a basement in Ringwood, NJ from 1992-2000. Somehow, their catalog of horror garage gems from an incestuous roster of artists has managed to stay under the radar, a rare feat in the "information age."
The fascinating story of Severed Lips Recordings is inspiring to anyone who's been involved in a fringe DIY community. I had the pleasure of hearing it straight from William Hellfire, the mastermind behind SLR's operations, via email.
First off, how did the label get started?
I started Severed Lips Recordings with Scott Beattie, aka Agent 78, in 1992 when we were 19 years old. Scott and I had just started playing music together and called our band Gerbil Church. The music we played was just our two Vantage guitars blasted through crappy, failing vintage amplifiers, no drummer or bassist.
I was also reworking a small set of Big Black-inspired noise rock songs and through an old band mate met Eddie Blade, whose solo agro/industrial recordings were amazing by any 4 track demo standard. I invited Todd and Eddie to learn the songs and record with me over at my basement HQ. When they got to my place, they popped a hit of LSD in my mouth. The session didn't go as planned-- instead, it was hijacked by a brand new creation, "DISCO MISSILE." Scott and I decided to take all the boom box and live recordings from these bands as well as the new Disco Missile cassette and start releasing them. We made our first release with personalized covers consisting of retro wrapping paper, string, ink, oregano, cinnamon all kinds of bits and bobs, Xerox, pen, crayon. I think we may have sold and given away about 20 or so in total.
December 1992 was the initial release party. I had also created releases out of recordings of an acid trip I took in my room with my cat and my friend Ruby Honeycat's childhood audio tapes with her friends, which consisted of a bunch of 5 year olds talking about dinosaurs and singing kid songs that made no sense. Anything I could find with original audio on it, I just made up a band name and cover for and tried to sell it.
My friends and I were very small-town and naive, and in that naive thinking had come a lovely purity. The sensibilities were childish and devilish, sweet and sadistic; we were naive anarchists not just rebelling against the political establishments but the whole ideal of reality and the homogenized art world, the corporatized social structure. Around 1989, everything started to go bad. There was very little happening and the stream of consciousness was getting thinner and thinner.
It was "mall culture" and MTV, and the minute something good would squeak its way in, there were corporate clones of it. Punk rock, the last stand of decency in the world, was being homogenized for the mall market. It was getting hard to breathe. We had to entertain ourselves--create our own music, our own culture and our own fun.
Severed Lips Recordings cassettes were $4 each. Basement shows were $2-3 bux donation, and we rented out a legion hall in butler for--get this--$65 bux! $3 dollar admission. Can't beat that. We baked cookies and made Jell-O, served coffee with cassettes and played noisy and fuzzy caricatures of psychedelic punk rock. Then in 1996, SLR started going outside the legion hall and basement and began to frequent Connections in Clifton NJ, Continental, Coney Island High and CB's NYC.
READ MORE
Via Free Music Archive » Visit Blog
» 0 COMMENTS
» MORE INFO
» 1 COMMENTS
» ALL MIXES
» MORE INFO
» 0 COMMENTS
» ALL MIXES