You came this way:
Home
>
Tag: Holiday Music
"Holiday Music"
(Used 81 times)
Related Articles
ange on 12/25/2013 at 10:14AM
I'm not your typical crafty DIY dilettante, but I do have a quick recipe for how you can turn these pictures and links into the ultimate gift that won't cost you a thing!
First, click on an album below, download the songs you like, and burn the files on to a CD. Then make your own folded paper CD case, draw a picture of drunk santa on the cover, and give it to someone you like. It's the ultimate way to tell that certain someone you care, and that you're sick of hearing them sing Wham.
READ MORE
Via Free Music Archive » Visit Blog
» 0 COMMENTS
jason on 12/23/2012 at 12:30AM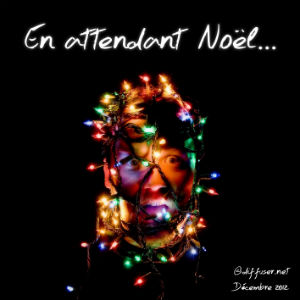 Many of the songs we use to celebrate Jesus' birthday have been scooped up by copyright amassers (kinda like what happened to "Happy Birthday To You," hey). Fortunately, the holidaze are an endless well of creativity, and we have been blessed with some wonderful public domain and Creative Commons music. The holiday music featured on FMA encompasses everything from The 8Bits of Christmas to Antique Cylinders.
One recent addition is En attendant Noël..., a compilation from @diffuser.net. The French netaudio resource (profiled here) has been adding a daily winter holiday song to their compilation and now that the 25th is here we are pleased to share this gift with you! Some are old favorites 'round these parts, many are new favorites, and if they find their way into your holiday plans, you'll find links + licenses below.
Via ccCommunity » Visit Blog
» 0 COMMENTS
katya-oddio on 12/24/2010 at 09:30AM
Twelve years ago, the vintage recordings website Dawn of Sound released a compact disc collection of public domain early recording artifacts called Voices of Christmas Past. The recordings were cylinders and acetates from 1898 to 1922. Every year after the release, the website was inundated with requests for the CD. Once it was out of print, Dawn of Sound released it online for free.

Apart from the religious material, there are some fun winter-themed treats, two pieces from Tchaikovsky's Nutcracker, and some spoken old time radio theatre selections.

Dawn of Sound writes:

The artists featured here were pioneer recordings artists whose names were well known in the era they lived. They helped start what is now known today as the record industry. They were popular artist in their time, and their records sold well in an era when movies were silent and radio and television did not yet exist.

Of all things Christmas nothing is more traditional than the singing of carols and songs....
READ MORE
Via Oddio Overplay » Visit Blog
» 2 COMMENTS
JoeMc on 12/22/2009 at 02:00PM
The world is awash in Christmas music this week, and I'm not planning to buck the tide. As far as I'm concerned, it's just a matter of picking which Christmas music you care to be drowned by. What's your poison? Will it be Bing? Frank? The Waitresses? Dogs? Power tools?
My Christmas poison will be none of these. I actually like Christmas music, amazingly enough, and every year I do my best to find a few songs that I haven't heard before. What fascinates me about Christmas music is that once you get past the usual suspects, your Bruces and Bobbys and Bings, you find that there are tons of forgotten Christmas songs just waiting to be discovered.
In fact, I just discovered one on the FMA.
READ MORE
» 0 COMMENTS
» MORE INFO
» 0 COMMENTS
» ALL MIXES
» MORE INFO
» 0 COMMENTS
» ALL MIXES