You came this way:
Home
>
Tag: Gillicuddy
Related Articles
ange on 03/28/2013 at 12:30AM
This is Snoop Dog's favorite Music for Video collection, because it's perfect for drizzle.
A mix of mellow, reflective and moody songs, perfect for watching Spring rainstorms outside your window. It's like lying upside down off the edge of your bed thinking about someone far away. Like walking home early in the morning, after sleeping somewhere you shouldn't have, while the streets are still wet. It's a mix that makes you want to throw away all your adderall and start feeling again.
READ MORE
Via Music for Video » Visit Blog
» 1 COMMENTS
dvd on 06/07/2012 at 12:00PM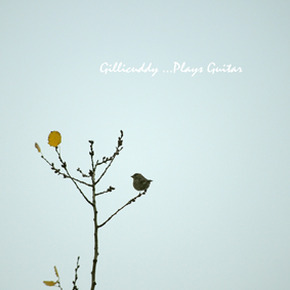 Today we're featuring a track from Andi Rohden (aka Gillicuddy) off his new album ...Plays Guitar, recently released by Moscow's Clinical Archives. Clocking in at 15 minutes, the album breezes through seven instrumental guitar pieces, all of which echo sincerity through their simple melodies and finger-picking. Gillicuddy has been releasing Creative Commons music online for quite some time now, so be sure to check his various online destinations below for more. Grab a cup of tea and enjoy "A Garden and A Library".
Gillicuddy at:
The Free Music Archive | Facebook 
SoundCloud | Bandcamp | Vimeo
Via Free Music Archive » Visit Blog
» 1 COMMENTS