Related Articles
cheyenne_h on 10/20/2017 at 06:28PM
Experimental curator Mumure Intemporel has brought a new album to FMA, and just in time for Halloween. Called "Paranormal," this album by CorteX is a sonic exploration of fears, dark corners of the psyche, and what lies beyond this plane of existence. Laden with haunting vocal samples and shortwave effects, this release is not for listening in a dark room, alone. Bridging noise, experimental, musique concrete, electronic effects and more, this album is spooky even if you don't believe in ghosts. 
» 2 COMMENTS
theradius on 04/17/2014 at 09:30AM
PATCH is a series of curated playlists selected from the Radius episode archive. Each playlist is organized around a specific topic or theme that engages the tonal and public spaces of the electromagnetic spectrum. PATCH serves as a platform to illuminate the questions, concerns, and complexities of and within radio-based art practices.
PATCH 06: Ghosts
In 1994, while living in Florence, Italy, in a top-floor apartment of the former Ursuline convent on the via Guelfa, Jeff Gburek experienced sounds shaped by random processes through a shortwave radio. During radio listening sessions in the middle of the night, Gburek noticed that when the stations closer to him signed off, sudden gaps, chasms of vibrant static, new stations, and other signals from afar drifted in - often from places too far off to seem within logical range. Coming later to understand that these bounced signals where effects generated by ionic scatter and extreme weather conditions, even solar flares and meteorite showers, his immediate intuition became reinforced: even the so-called random noises where not devoid of meaning; outer space was being communicated inside the inner space of the listening experience. Behind the novel sonic effects, there was an alive and expressive cosmos. 
READ MORE
Via Radius » Visit Blog
» 0 COMMENTS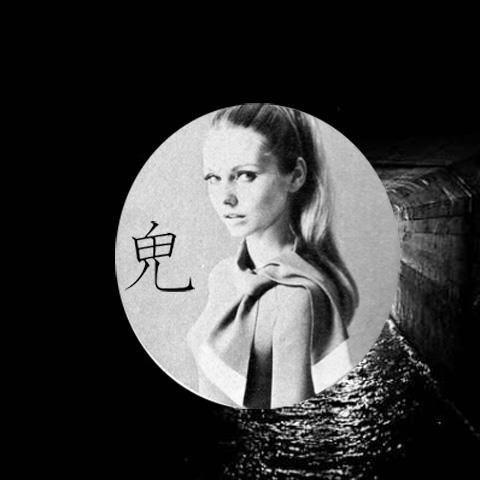 A superb blend of emotional electronica and dark ambient garage/dubstep that sounds like an hypotetic collaboration between Caribou and Burial.
Dublin-based Ghosts (Paudie Bob and Kevin Gleeson) new EP on Bad Panda Records is impressive and it is majestically ranging from the hectic sounds of Sniper Wolf to the relaxed atmosphere of Grief And Sleep (today's MP3). Be sure to not miss them if you're in Ireland: they're playing on June 21st at Forward/Slash (Bernard Shaw, Dublin) and on August 31st at Electric Picnic. More info and interview here.
Ghosts on
Free Music Archive | Bandcamp | Soundcloud | Twitter | Facebook
Via Free Music Archive » Visit Blog
» 0 COMMENTS