You came this way:
Home
>
Tag: Germany
"Germany"
(Used 24 times)
Related Articles
"A small masterpiece full of feeling and spirituality..."
Complete review on NetMusic Life.
» 0 COMMENTS
dvd on 06/07/2012 at 12:00PM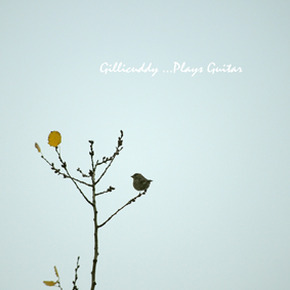 Today we're featuring a track from Andi Rohden (aka Gillicuddy) off his new album ...Plays Guitar, recently released by Moscow's Clinical Archives. Clocking in at 15 minutes, the album breezes through seven instrumental guitar pieces, all of which echo sincerity through their simple melodies and finger-picking. Gillicuddy has been releasing Creative Commons music online for quite some time now, so be sure to check his various online destinations below for more. Grab a cup of tea and enjoy "A Garden and A Library".
Gillicuddy at:
The Free Music Archive | Facebook 
SoundCloud | Bandcamp | Vimeo
Via Free Music Archive » Visit Blog
» 1 COMMENTS
dvd on 05/31/2012 at 04:00PM
It has been a while since we heard from our friends over at Breitband, but thankfully they're back at it with this fourth volume of Creative Commons music. These are hand-picked netaudio gems that have been featured over the past couple of months on the Beitband music network and radio show. If you need a refresher, Breitband is a weekly radio show about media and digital culture produced by German public broadcaster Deutschlandradio Kultur. 
If you enjoy this compilation, be sure to check out Vol. 1, Vol. 2, and Vol. 3.
Via Breitband » Visit Blog
» 2 COMMENTS
douglasawh on 07/14/2011 at 12:30PM
In our interview with headphonica you'll hear their reasoning on using the -NC license and the extra freedoms they provide live DJs.  Make sure you check out their curator page too.
In our interview with Bad Panda Records hear Claudio's plans for world domination and check out the tunes with which he plans to do it.  You can check out more of the "bad" music on their FMA curator page.
You'll also hear some discussion of German football favorites St. Pauli as well as Italian giants Juventus and AS Roma.
If you're a curator that releases music under a remixable CC license and would like to set up an interview, drop us a line here, on facebook or leave us a voicemail at (512) 686-6329.
Via Music Manumit » Visit Blog
» 0 COMMENTS
TAGGED AS:
netlabel
,
bad panda
,
creative commons
,
music manumit
,
headphonica
,
curators
,
curator
,
pandas
,
germany
,
experimental
,
bad panda records
,
italy
,
humor killing fascists
,
pop
,
See Less...
katya-oddio on 06/09/2010 at 02:27PM
SKÅPMAT is a happy EP of instrumentals from Swedish producer Christian Björklund. It slips from dub beats into delicate minimal electronica effortlessly. Some of the tracks Björklund composed for a video game. All tracks are podsafe and are excellent radio beds.
Via Oddio Overplay » Visit Blog
» 0 COMMENTS
» MORE INFO
» 1 COMMENTS
» ALL MIXES