You came this way:
Home
>
Tag: Germany
"Germany"
(Used 29 times)
Related Articles
katya-oddio on 10/18/2016 at 12:05PM
Via Oddio Overplay » Visit Blog
» 0 COMMENTS
TAGGED AS:
flute
,
poland
,
progressive rock
,
score
,
downtempo
,
germany
,
soundtrack
,
contemporary composition
,
russia
,
instrumental
,
post-rock
,
progressive art
,
rock
,
improvisation
,
See Less...
cheyenne_h on 05/28/2015 at 10:00AM
WFMU and the Free Music Archive are proud to bring you a fresh episode of Radio Free Culture, a bi-weekly podcast exploring issues at the intersection of digital culture and the arts. 
In this episode, Cheyenne Hohman, RFC host and current Director of the FMA, spoke to Meik Michalke, one of the organizers of the Open Music Contest, a Creative-Commons fueled music contest that culminates in a concert, rather than the other way around. They're currently getting the word out about the contest and raising funds to bring international acts to their stage later in 2015. 
Check out the podcast on WFMU, PRX, or subscribe to the Radio Free Culture on iTunes. 
» 8 COMMENTS
LCL on 10/02/2014 at 07:20AM
Steinregen Dubsystem combines traditional instruments with digital & analog effects and instruments. This live-recording was made at the Fusion Festival in Germany on the 28th & 29th of June 2014 at the Rootsbase & Dubstation stages and edited, mixed and mastered at the "Studio Einz" in Lahr, Germany. The concept of the live-setup is, that every sound source can be affected by several people in a digital or analog way, to achieve the possibility to improvise with the material that is played.
» 0 COMMENTS
"A small masterpiece full of feeling and spirituality..."
Complete review on NetMusic Life.
» 0 COMMENTS
dvd on 06/07/2012 at 12:00PM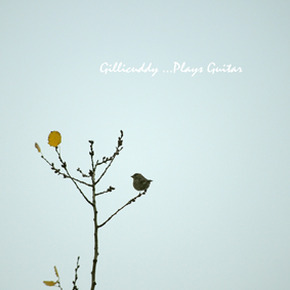 Today we're featuring a track from Andi Rohden (aka Gillicuddy) off his new album ...Plays Guitar, recently released by Moscow's Clinical Archives. Clocking in at 15 minutes, the album breezes through seven instrumental guitar pieces, all of which echo sincerity through their simple melodies and finger-picking. Gillicuddy has been releasing Creative Commons music online for quite some time now, so be sure to check his various online destinations below for more. Grab a cup of tea and enjoy "A Garden and A Library".
Gillicuddy at:
The Free Music Archive | Facebook 
SoundCloud | Bandcamp | Vimeo
Via Free Music Archive » Visit Blog
» 1 COMMENTS
» MORE INFO
» 1 COMMENTS
» ALL MIXES