You came this way:
Home
>
Tag: Future Of Music Coalition
"Future Of Music Coalition"
(Used 2 times)
Related Articles
ange on 10/24/2013 at 09:38AM
The Future of Music Summit is coming up on Oct 28-29 in Washington DC. I'll be there tweeting updates, but first I wanted to chat with their Interim Executive Director Casey Rae about what topics will be on the mind of musicians, policy makers, and others involved in the music industry at the summit this year.  
Think of this interview as a quick study, so you'll have smart things to say between summit sessions, or while following along online. In addition to a bit about Casey himself and the history of the FMC, we also discuss low power FM, the economics of cultural production, voluntary agreements in copyright enforcement, preliminary steps towards copyright reform, and the arrival of iTunes Radio in the digital music landscape.
READ MORE
Via Free Music Archive » Visit Blog
» 0 COMMENTS
jason on 02/23/2013 at 04:00AM
This is a guest post by Kristin Thomson, a social researcher, musician and co-director of Future of Music Coalition's Artist Revenue Streams project. We'll discuss this groundbreaking project on the next episode of WFMU's Radio Free Culture, Monday 6-7pm ET.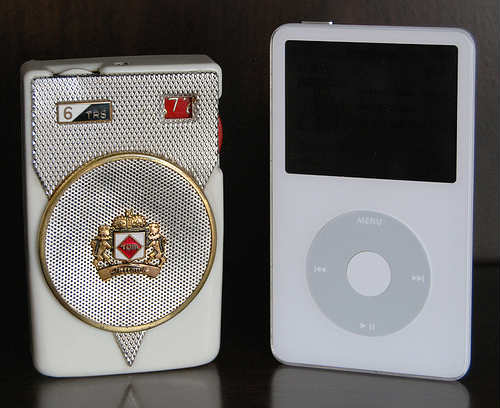 For at least fifty years of the 20th century, the relationship between music and radio airplay was fairly well understood. Record executives knew that if they wanted a hit record, they needed that song to get played on the radio, preferably as many times as possible. In fact, until 2000, radio airplay was essentially a prerequisite to selling significant amounts of recorded music.
Clearly, radio airplay is still critical – especially for genres like pop, country and urban/R&B – but in recent years both radio and the mechanisms for selling music have been upended. Traditional commercial radio, with its limited playlists and regional reach, has been challenged by new forms of radio: webcast versions of existing stations (including WFMU), pureplay webcast stations like Soma-FM or Pandora, and Sirius XM satellite radio. Then there are the interactive services like Spotify, Rhapsody, Last.fm, and Rdio, many of which mimic radio through playlist options or pre-programmed channels. And there's YouTube, now considered one of the most widely used sources of music discovery in the world.
The sale of recorded music has also changed. Prior to about 2000, the money that a musician could make from the sale or license of a sound recording was pretty simple: you could sell physical copies of an album or a single in a retail setting like a record shop, you could sell them via mailorder, or at shows/gigs. If you were lucky and your music was placed in a movie or TV show, you could make money from the synch license on the master recording. But that was about it. Since about 2000, these options have expanded to include digital sales on stores like iTunes and Amazon, digital performance royalties when sound recordings are streams on non-interactive services like Pandora or Sirius XM, and interactive service payments for streams on Spotify/Rhapsody. And there are more.
The average US consumer now has dozens of low-cost or free ways to listen to and discover new music. What has this done to the relationship between radio airplay and music sales? And, more to the point, are musicians benefiting from this changing landscape?
In 2010, the nonprofit Future of Music Coalition launched Artist Revenue Streams, a multi-method, cross-genre examination of musicians' revenue streams, how they are changing over time, and why. We used three methods to collect data: in-person interviews with over 80 hard-working musicians and composers; an online survey that was completed by over 5,300 US-based musicians and composers, and financial case studies that allowed us to fully examine musicians' income and expenses over time.
READ MORE
Via Free Music Archive » Visit Blog
» 0 COMMENTS