You came this way:
Home
>
Tag: Funk
"Funk"
(Used 84 times)
Related Articles
kademlia on 02/07/2013 at 03:21AM
Simply titled, II; BJ Block and Dawn Pemberton's second collaboration bears the same uplifting positive emotion and  meaningful lyrics that has made their first effort, The Land of Make Believe, a huge success.
They've continued the tradition of releasing their albums free and everybody is getting a chance to hear it first via Frostwire. Containing eight soulful tracks, it bears the familiar sound of jazz, funk, R&B and gospel that has become a trademark for the feel-good, positive and chill vibe of their resonates with.
After a short introduction, the record opens with Ready Or Not. It lays solid ground for the album by providing a smooth r&b groove and highlighting Dawn's mesmerizing vocal work. BJ's smooth guitars along with the groovy bass synch-in nicely adding a jazzy atmosphere that transports a calmness to every fiber of your body as you listen om. It's a perfect combination that only these two talented musicians can pull off.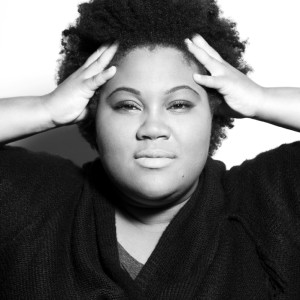 Expect to hear more of this combo as you cycle through the record. Sometimes, for instance, slows down the tempo just right. If you ever need that perfect love song to play as you dance with your partner or have that candlelit dinner, this is the song to put on. If you're in the mood for dancing, Without A Doubt and What Comes Naturally will help you get your groove on.
As the album winds down, gospel inspired We Cry and Falling Into You closes on a positive note. Providing uplifting lyrical inspiration as well as amazing instrument work.
Converging in a glorious path, BJ Block and Dawn Pemberton have created a special record that communicates beauty, honesty, positivity and raw emotions. It is mesmerizing and will be an absolute delight to listen to no matter what time of the day or no matter what occasion.
BJ Block is a classically trained musician and has been in love with the craft since he was 15. He used to play and tour for acoustic rock band The Ernest Goodlife Band. Meanwhile, Dawn Pembertonalso had an early start in her love for sound. She changed course from piano playing to explore and hone her wonderful voice; singing gospel, jazz, R&B and funk. She is a considered a prominent figure in the Vancouver scene with more than 30 years experience under her belt singing and playing on over 35 recordings.
The success of "Make Believe" inspired BJ and Dawn to keep creating – "II" is fun funded entirely through Kickstarter! If you like what you hear, you can show your support by purchasing a copy of your favorite single (or even the entire record) at your favorite digital retailer. Both BJ & Dawn are independent musicians and the proceeds will help them create more beautiful music to share with you.
The Song 'We Cry' was written for the humanitarian organization 'Nations Cry' and all proceeds from the song will be donated to their cause.
READ MORE
Via FrostClick » Visit Blog
» 1 COMMENTS
"A Magnifique Bande dos Homes sen Medo è una spumeggiante e divertente orchestra di strada spagnola di nove elementi, che reinterpreta classici contemporanei con buona tecnica e una dose di energia coinvolgente."
Complete review on NetMusic Life.
Resourche: @diffuser.net
» 0 COMMENTS
Questo album è uno spasso!
Ha prepotentemente invaso l'audio delle mie ultime giornate. Una miscela esplosiva di chiptune music, swing e jazz che suona alle mie orecchie come qualcosa di mai ascoltato fino ad ora...
Complete review on NetMusic Life 
» 0 COMMENTS
I first heard Circo Vivant when I was working as a producer back in São Paulo, a couple of years ago. We were organizing a few shows as part of one of the SP's many independent festivals, in a small, alternative, live music place; one of those bookstores-turned-bar. The group, originally from the Northeast of the country, to be more specific - from the city of Olinda, was playing at the occasion. We had never heard of them before. There was a slight tension in the air, but a lot of excitement too.
Hmmm…

I remember calling some friends during the first song: "Guys, do you wanna dance and have some decent amount of fun? Then come and check this out!".

Circo Vivant is a great band to be seen live (take them to your country!).
The natural energy of their songs added to an extremely energetic and full of attitude lead singer is just one of those great combinations. Everything flows.

I kept imagining how they would sound on their debut album - that they enthusiastically talked about, and was still being recorded at the time...

… Well, this is how it sounds:

Afroaméricalatinidade, Circo Vivant's first album, is just as the name suggests, a mix of all sorts of African and Latin American influences, so common to our ears in Brazil that it feels almost natural. Very… Brazilian I would say. ;-)

Produced by Sonic Jr., the album plays around some pretty serious stuff: funk, soul, afrobeat, ska, rock and the traditional frevo - known as one of the most popular rhythms of the state of Pernambuco.

Saravá!


For the complete album: http://www.circovivant.com
» 0 COMMENTS
dvd on 08/02/2012 at 12:30PM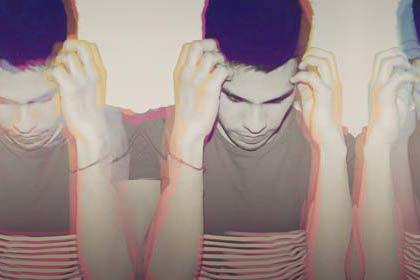 Intent on recreating an aesthetic pioneered by the 80s, Mexico-based musician Fhernando brings back the funk in Last Days of Disco.
The young DJ is not a stranger to the music scene. Since his teenage years, Fhernando or Fernando Ramires Rios has been composing music and has already released several EPs and singles. His most recent album, Sweet Addiction produced a lot of buzz on music websites.
Featuring 12 tracks of musical bliss, Last Days of Disco will transport you into an era of upbeat yet soothing melodies (via Curator Frostclick).
Via Free Music Archive » Visit Blog
» 0 COMMENTS
» MORE INFO
» 0 COMMENTS
» ALL MIXES
» MORE INFO
» 1 COMMENTS
» ALL MIXES