You came this way:
Home
>
Tag: Freemusicarchive
"Freemusicarchive"
(Used 4 times)
Related Articles
2017 has seen a renewed collaborative effort between ccMixter and the Free Music Archive.  In July of this past summer, we helped generate original Creative Commons remixes to raise awareness in the fight for Net Neutrality.  And most recently we again collaborated on the Halloween remix event Ghost Notes, creating 54 remixes using CC source materials.
In both cases Cheyenne Hohman curated FMA materials that would work for the themed events, posting sample tracks on ccMixter for artists to use in their productions.  Cheyenne also created playlists for FMA listeners to hear what was being used to create and share.  These collaborations highlight an effort by both the Free Music Archive and ccMixter to keep Creative Commons music innovative and fresh.  As an artist, I enjoy hearing how other artists feature my material.  I'm sure you will too.
How can you as a Free Music Archive artist, get in the mix?  ccMixter has several tutorial videos that quickly outline best practices for contributing to the community.  We've included one here to get you started.  You can also contact us by leaving a comment on this blog or e-mailing either admins here or at ccMixter. 
At ccMixter, we're glad to be active once again collaborating with the Free Music Archive.  Check back often to connect with upcoming events and music shares.  We'll keep you updated.
Here is the FMA playlist for the Net Neutrality remix evemt
Here is the FMA playlist for the Ghost Notes remix event
Here are two examples of remixes resulting from the colaboration between the Free Music Archive and ccMixter.org.  For more remixes visit the Free Music Archive on ccMixter.
Via ccMixter » Visit Blog
» 1 COMMENTS
macedonia on 06/03/2012 at 07:54PM
Just posted Radio BSOTS episode #124 online, which features nothing but tunes from the FMA.  Long overdue.
If you care to download, just head to the show notes.  You'll find one of the featured songs below...
» 1 COMMENTS
FMAmp3 on 04/04/2012 at 12:00PM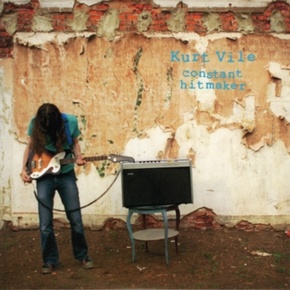 Leading up to the launch of freemusicarchive.org, we released two FMA samplers featuring Ariel Pink, Vivian Girls, Dan Deacon, Big Blood, Alan Vega/Oneida, The Ex/Getatchew Mekuria, Lucky Dragons and many more (v1 | v2).
The second volume opened up with this anthem by Kurt Vile, Philly's "Constant Hitmaker," from the album of the same name. It's hard to fathom anyone hearing this song and not being hooked on Kurt Vile. Originally released by Gulcher, the LP was reissued by Woodsist, and KV went on to sign with Matador. This has helped KV more than live up to his nickame with a string of albums and EPs that are consistantly full hits. Check 'em out here, along with upcoming tourdates in Mexico, Argentina, Brazil, Chile, US, Germany, Sweden and beyond! / -Jason
Via Free Music Archive » Visit Blog
» 0 COMMENTS
blocsonic on 03/03/2010 at 08:45AM
As of the time of this writing, not even a year after it's launch, WFMU's Free Music Archive already boasts nearly 18,000 free music tracks from a wide array of genres. It's an interesting collection in that it not only features music that comes from the world of netaudio/netlabels, but many signed indie artists can be found among the FMA's selection as well. It's definitely an incredible archive of music to explore!
After a good three months of listening to thousands of FMA tracks, I somehow managed to whittle the selection down to 11 exceptional gems. It was really a difficult choice, but in the end the final line-up proves to be a terrific mix of Rock, Pop, Punk, Indie, Trip-Hop and even a splash of humor thrown in for good measure.
A special thanks to Jason Sigal over at WFMU and FMA who was most helpful in getting me access to lossless copies of the two Live At WFMU tracks which are featured here. Thanks also to the labels, artists and to CASH Music for participating and helping me pull together all that was needed to make this release happen.
Since this netBloc release features music that's already available here at the FMA, I've put together this mix for you to enjoy here. If you'd like the complete release, see the link below.
Want the PDF album booklet, high-resolution album art or any of the high-quality audio formats (MP3, OGG, FLAC)? Check out the blocSonic release page!
Via blocSonic » Visit Blog
» 0 COMMENTS
TAGGED AS:
electronic
,
fma
,
trip-hop
,
netbloc
,
rock
,
punk
,
indie
,
blocsonic
,
freemusicarchive
,
garage-rock
,
pop
,
See Less...