You came this way:
Home
>
Tag: France
"France"
(Used 78 times)
Related Articles
Bozoo on 06/14/2018 at 06:37AM
For its 37th release, Da ! Heard It Records sends your ears into orbit.
Why, who could these mysterious characters, the Fragilos, out to discover apparently unknown territories be? Take the time to follow their adventures through this UFO-reminiscent album that encapsulates a few instants of their stealthy existence in 13 pieces …
In the style of the illustrative discs of the seventies and eighties from which Phillippe Brown draws inspiration, the titles of this cassette's compositions are clues themselves designed to stimulate the listeners' imaginations. Thus, by holding the sleeve drawn up by Man Oroa while listening, each will be able to make up his or her own little story and discover the naïve-sounding, yet far from obvious, melodies.
One will thus go from one moon to the next without ever fully landing, floating softly above the ground among the bossa, zouk, or oriental rhythms and cinematographic atmospheres imprinted as much with second degree as with light melancholy.
Attracted to a musical era he didn't experience but of which he uses the codes with style, Philippe has the characters evolve well beyond the musical frontiers we sometimes burden ourselves with. With this fictional original sound track at the crossroads of genres and eras, he visibly goes very far away, so far that everything leads us to believe that this dreamer of a musician most certainly has his head in the moon!
L'Alunissage des fragilos, the 37th release of Da ! Heard It Records is distributes under a Creative Commons License Y-NC-ND. The album is available for free listening and downloading at the following address: http://www.daheardit-records.net/en/discography/dhr-37
Via Da ! Heard It Records » Visit Blog
» 0 COMMENTS
cheyenne_h on 11/16/2015 at 05:56PM
New to FMA (but not new to composing beautiful music), Dana Boulé is an American living in Paris, France. Fortunately not affected by the recent violence, Dana compiled some of her accordion-infused songs for her latest contribution. She has shared this album, "Songs For Paris," today - a tribute to her home and its long musical legacy. Listen below or download it from her page.
All songs are licensed CC BY-NC.
» 0 COMMENTS
mareebass on 12/16/2012 at 08:31AM
Nous sommes heureux de vous présenter notre deuxième sortie ep, CAM'STEP venant de Die (Drome) et faisant partie du crew Psychobydub.
 >>>>FREE DOWNLOAD<<<<
 http://mareebass.bandcamp.com/album/mbep002-echo-valley-camstep
Il nous offre sont nouveau projet avec de nouvelles sonorités mélangées aux anciennes.Guitariste depuis 12 ans et producteur en MAO depuis les années 2010/2011, il produit sa propre musique entre dub/dubstep électronique et envoutant.
Cet ep nommé ECHO VALLEY, nous démontre la diversité du dub et qu'elle est sans limite. 7 productions de l'ami CAM 'STEP partant sur un dubstyle bien digital et finit sur de la drum'n bass bien psychédélique comme on les aime.
 >>>>>>>>>>>>>>>>>>>>>>>>>>>>>>>>>>>>>>>>>>>>>>>>>>>>>>>
 We are enjoy to present our second ep, CAM' STEP coming from Die (Drôme) part of the Psychobydub crew.
 >>>>FREE DOWNLOAD<<<<
 http://mareebass.bandcamp.com/album/mbep002-echo-valley-camstep
He offers us are new project with new sounds mixed with the old ones.Guitarist for 12 years and producer in MAO for the years 2010/2011, it produces its own music between dub/dubstep electronic and captivating.
This ep named ECHO VALLEY shows the diversity of the dub and is without limit. 7 productions on a good digital dubstyle and ends up on the drum ' n bass well psychedelic you like them.
BIG THANK : 
Behind Earth Studios (artwork)http://www.facebook.com/BehindEarthStudios?fref=ts
Psychobydub Crew
READ MORE
» 0 COMMENTS
TAGGED AS:
drumnbass
,
dubstep
,
dub
,
france
,
nantes
,
perigueux
,
die drome
,
free download
,
echo valley
,
release
,
camstep
,
maree bass
,
See Less...
mareebass on 12/15/2012 at 10:41AM
Marée BASS vous invite à découvrir sa toute première sortie EP auto produite. NO FINGER NAILS de Lecce (Italie), ouvre la saison. 
>>>FREE DOWNLOAD>>>>
http://mareebass.bandcamp.com/album/mbep001-midnight-dub-no-finger-nails
L'amico évolue en LiveSet et DjSet en proposant ses propres productions. Un son issu de recherches et de partages dans le monde entier (Mexique, Etats-Unis, Ukraine, France, Australie, etc). Le concept est de donner voix à la culture du home studio. 
Le voyage commence ici, « MIDNIGHT DUB » Quatre morceaux qui représentent un savant mélange Dub/Dubstep. Incitant à se glisser entre wobble envoûtant, mélodies ensorcelantes et drums plutôt digitales, il ne reste qu'à jumper ! 
>>>>>>>>>>>>>>>>>>>>>>>>>>>>>>>>>>>>>>>>>>>>>>>>>>>>>> 
Marée BASS invites you to discover his first EP auto produced. NO FINGER NAILS of Lecce (Italy), opens the season. 
>>>FREE DOWNLOAD>>>>
http://mareebass.bandcamp.com/album/mbep001-midnight-dub-no-finger-nails
L'amico evolving DjSet and LiveSet by proposing his own productions. From sound research and shares around the world (Mexico, United States, Ukraine, France, Australia, etc). The concept is to give voice to the culture of the home studio. 
The journey begins here, "MIDNIGHT DUB" Four tracks that represent a skillful Dub/Dubstep mix. Inciting to slip between wobble beguiling, bewitching melodies and drums rather digital, it only remains to jump!  
released 28 September 2012 
BIG THANK : 
Roberto Pisacane : Bass live on MidNight Dub track The Cool Steppers Band/Boom Da Bash 
Artwork : Behind Earth Studios www.facebook.com/BehindEarthStudios?fref=ts 
Master : No Finger Nails StudiO
tags: hip hop dub dubstep electronic alternative dub dubstep roots digital italie Périgueux
READ MORE
» 0 COMMENTS
dvd on 07/11/2012 at 12:00PM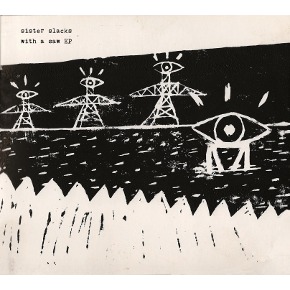 Sister Slacks are a Noise-Rock band from Toulouse, France. Their new EP with a saw just landed on the FMA a couple of days ago under a CC BY-NC-ND license and we're excited to have them on board. Check out the opener Clockwork and follow along with the rest of us at their numerous web portals.
Via Free Music Archive » Visit Blog
» 0 COMMENTS