You came this way:
Home
>
Tag: For Kids
"For Kids"
(Used 25 times)
Related Articles
FMAmp3 on 05/03/2012 at 11:50AM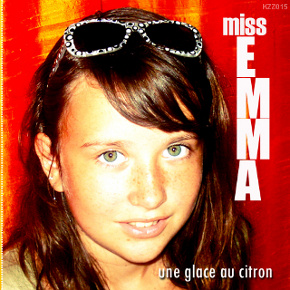 Miss Emma lives in Chambéry, France. Her dad is Juan Naveira, creator of the band Juanitos.
When Emma wrote the lyrics to her first song, "Une Glace au Citron" ("A Lemon Ice"), she gave the page to her dad and hummed the tune for him. He played it on the guitar for her.
Within a few weeks, they put together more songs, and a full-length album. Soon they were performing small concerts and appearing in the press. The video for "Une Glace au Citron" ("A Lemon Ice") became a hit on the Internet! Well-known American DJs Ursula 100 and Martinibomb have promoted Miss Emma, and she has since developed a following in the USA.
via Kazoomzoom.com, the world's first netlabel for kids!
Via Free Music Archive » Visit Blog
» 0 COMMENTS
katya-oddio on 06/03/2010 at 01:00AM
Breathtaking feats of agility, strength, and acrobatics! Step right up and enjoy the sounds of the circus as performed by the Bensenville Municipal Band! Maestro Fred Lewis and his band take you to the big top to show you the clowns, the gravity-defying high wire act, and the ever popular sideshows!
This set of 25 circus pieces includes fanfares, overtures, and screamers. A screamer is a circus march, particularly an upbeat march intended to excite the audience during the show. Screamers were mostly composed in a 60-year period (1895 – 1955). Circuses were in need of music that would stir the audience into a frenzy.
This album might be well-suited to your audio and video projects, as it is shared with a Creative Commons Attribution license.
Enjoy CIRCUS RING CONCERT!
READ MORE
Via Oddio Overplay » Visit Blog
» 0 COMMENTS
katya-oddio on 05/19/2010 at 05:45PM
Ragtime's upbeat style is perfect as a happy and inspiring backdrop for children's playtime! Kazoomzoom, the netlabel for kids, offers FROG LEGS, a ragtime collection on the Free Music Archive.
Via Kazoomzoom » Visit Blog
» 0 COMMENTS
TAGGED AS:
children
,
for kids
,
kids
,
percy wenrich
,
kazoomzoom
,
gilbert and friedland
,
james scott
,
joe rosey
,
scott joplin
,
ragtime
,
moore and gardner
,
See Less...
» MORE INFO
» 0 COMMENTS
» ALL MIXES