You came this way:
Home
>
Tag: For Kids
"For Kids"
(Used 59 times)
Related Articles
FMAmp3 on 05/03/2012 at 11:50AM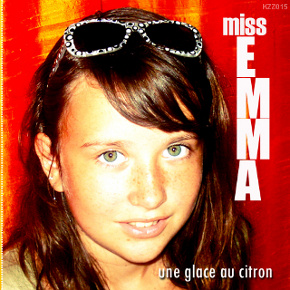 Miss Emma lives in Chambéry, France. Her dad is Juan Naveira, creator of the band Juanitos.
When Emma wrote the lyrics to her first song, "Une Glace au Citron" ("A Lemon Ice"), she gave the page to her dad and hummed the tune for him. He played it on the guitar for her.
Within a few weeks, they put together more songs, and a full-length album. Soon they were performing small concerts and appearing in the press. The video for "Une Glace au Citron" ("A Lemon Ice") became a hit on the Internet! Well-known American DJs Ursula 100 and Martinibomb have promoted Miss Emma, and she has since developed a following in the USA.
via Kazoomzoom.com, the world's first netlabel for kids!
Via Free Music Archive » Visit Blog
» 0 COMMENTS
katya-oddio on 05/19/2010 at 05:45PM
Ragtime's upbeat style is perfect as a happy and inspiring backdrop for children's playtime! Kazoomzoom, the netlabel for kids, offers FROG LEGS, a ragtime collection on the Free Music Archive.
Via Kazoomzoom » Visit Blog
» 0 COMMENTS
» MORE INFO
» 0 COMMENTS
» ALL MIXES
» MORE INFO
» 0 COMMENTS
» ALL MIXES
» MORE INFO
» 1 COMMENTS
» ALL MIXES
» MORE INFO
» 0 COMMENTS
» ALL MIXES