You came this way:
Home
>
Tag: Festival
"Festival"
(Used 17 times)
Related Articles
Another Sotu went by. This year´s Sotu was fantastic. Lots of stuff happening between OT301, OCCII, Vondelbunker and other places like the comic book shop "Lambiek", said to be the oldest comic book shop in the world, where we saw a live sketch battle. Awesome.  At the Vondelbunker an unusual black metal program was very interesting with the Black Decades and Mannheim.
Impressive also was the 24 hour feedback/noise event "Giant Noise Feedback Show" at the OT301 where a giant sound installation unfolded in all public spaces at the OT301: the main hall and its bar space, the 4Bid Gallery, De Peper, the cinema and the cinema bar. In all spaces, simultaneously, noise acts performed. Their signals were fed to the Radio Patapoe studio in the basement, where a mixdown went live! Then the radio signal was again pickup by the acts, who used the radio signal to feed it back into their stuff!!! There was even a small set up with a mixer were the audience and visitors could add their 10 cent to the performance. Needless to say Noise Problems loved the concept! Well done Sotu & OT301 & Patapoe!
Via Noise Problems » Visit Blog
» 1 COMMENTS
sackman on 05/15/2013 at 07:14PM
Via Primavera Sound » Visit Blog
» 0 COMMENTS
estandar on 02/27/2013 at 11:28PM
Via Estándar » Visit Blog
» 0 COMMENTS
woktherock on 10/25/2012 at 02:45PM
Indonesian Netaudio Festival is an offline event hold by the Indonesian Netlabels Union. The festival involves all Indonesian netaudio agents, observers, and listeners in Indonesia. Besides being a social gathering among netlabels, artists and fans, the event will also involve offline file-sharing, selling merchandise for fund-raising, discussion, workshop, film screening, and live music performance by artists who release their albums through the Internet. This first festival will also mark Yes No Wave Music's fifth anniversary.
Indonesian Netlabel Union is a collective movement of Indonesian netlabels that aims to create a network among netlabels and to introduce the local netlabels to the public also to be a vessel in evaluating music discourses in the era of information technology. The early steps include releasing compilation album series simultaneously on 1 January 2011. Five active netlabels that took part in the compilation are Hujan! Rekords, Inmyroom Records, Mindblasting, Stone Age Records, and Yes No Wave Music. Indonesian Netlabel Union also opened an offline booth for sharing and merchandising at RRREC Fest #2 in Jakarta, 3–5 December 2011.
Date: 16-17 November 2012
Location: Yogyakarta, Indonesia
For further info and updates, visit: http://www.indonesiannetlabelunion.net

READ MORE
» 0 COMMENTS
dvd on 06/25/2012 at 05:00PM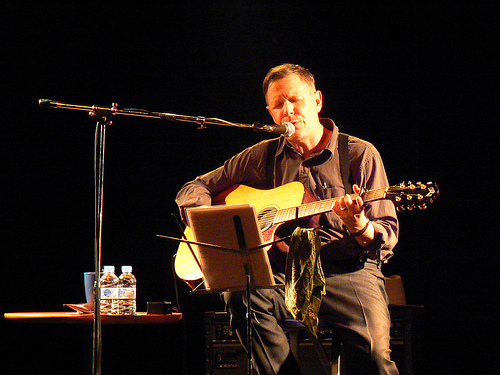 WFMU returned to Barcelona in early June for yet another fantastic festival from the folks at
Primavera Sound
. As always, the line-up is curated with a freeform mentality, bringing a diverse array of artists spanning multiple genres and generations. We've had a few weeks now to recoup from our sleepless broadcast coverage of the festival [playlists
here
and
here
] and we're excited to present our first batch of downloadable artist-approved live recordings! 
Part 1 begins with: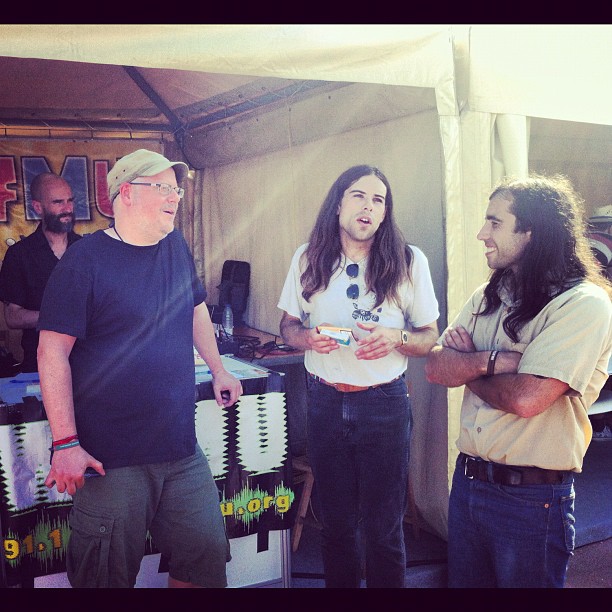 Brooklyn's
Obits
are no strangers to the Free Music Archive, and they've taken the time to remaster this recording of their Primavera performance just for the FMA. It sounds great! Seattle's
Mudhoney
 inspired heaps of Grunge rockers with their early singles on Sub Pop in the late eighties. Now they're back and still kicking ass - don't miss their set, a fan favorite! Despite multiple attempts from
Michael Gira
(pictured above)
over the years
to slip obsenities into our Primavera broadcast, our FCC dump button still got the better of him. For our troubles, he let us share a song from his excellent solo performance in Barcelona. Olympia's
Milk Music
visited the WFMU studios on Brian Turner's show last Summer (session
here
). This Summer we caught up with them in sunny Spain for some afternoon tunage on the Mediterranean (pictured at Left).
Liturgy
's brand of "
transcendental black metal
" gave way to the hypnotically buiding "
Generation
" and finally,
The Men
, who
headlined
our show at
SXSW
, offer another sampling of their post-punk stylings with a few new songs sprinkled in. 
Take a look at the
Primavera Sound 2012 Collection
for all of the livesets uploaded to date, and be sure to check back in the next couple weeks as we continue to upload more and more great sets from this year's festival. Below you'll find some highlights from our first batch...
Via Primavera Sound » Visit Blog
» 0 COMMENTS
TAGGED AS:
the men
,
live performance
,
liturgy
,
milk music
,
mudhoney
,
michael gira
,
obits
,
primavera
,
festival
,
barcelona
,
See Less...