You came this way:
Home
>
Tag: Excavated Shellac
"Excavated Shellac"
(Used 5 times)
Related Articles
cheyenne_h on 03/12/2015 at 09:30AM
WFMU and the Free Music Archive are proud to bring you a fresh episode of Radio Free Culture, a weekly podcast exploring issues at the intersection of digital culture and the arts. 
In this episode, Cheyenne Hohman, RFC host and current Director of the FMA, spoke to Jonathan Ward, the collector and FMA curator behind Excavated Shellac, a blog which has shined a light on 78s from around the world. He has helped create Excavated Shellac: Strings (Guitar, Oud, Tar, Violin and More from the 78rpm Era) and Opika Pende: Africa at 78 RPM (Recordings from 1909-1960s) on Dust To Digital Records. 
Check out the podcast on WFMU, PRX, or subscribe to the Radio Free Culture via iTunes, or listen right here!  
» 0 COMMENTS
dvd on 08/29/2012 at 01:00PM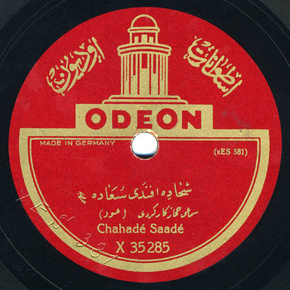 If you're not already familiar, Excavated Shellac has a wealth of historical recordings from all over the world stockpiled at their FMA curator portal. One of their first contributions was this amazing recording from Chahadé Saadé.
Saadé was a Lebanese musician and this oud solo, probably recorded in Syria circa 1926, was likely composed by the late 19th century Istanbul Armenian composer Tatyos Efendi. This digital recording was recovered from the original 10.5" 78 disc, so you'll hear some accoustic artifacts common to the format. In fact, this is a remarkably high quality recording considering its age, so don't worry about the noise -- that's just the sound of authenticity!
Via Free Music Archive » Visit Blog
» 0 COMMENTS
miscellaniac on 04/27/2012 at 04:00PM
Although Preservation Week 2012 is winding down, that's no reason to stop the celebration. Ease into the weekend with this mix which pays tribute to time, the past, and how some things are just too good to let lapse into oblivion.
FMA curator, Cylinder Preservation and Digitization Project (CPDP) gives us a taste of vaudevillian debauchery with Sophie Tucker.  Early 20th century Canadian folk fiddler, Isidore Soucy, is a highly jig-able offering from Excavated Shellac, also an FMA curator.
Free-psych-noise-electro-unclassifiable Oakland-based Kreamy 'Lectric Santa ruminates on dystopia.  Oneida's 2006 live performance still resonates powerfully, well into this milennium. 
Self-taught lo-fi multi-instrumentalist hyphenator, Spencer Owen, pleads with the future.  Long-running WFMU show, Antique Phonograph Music Program, shares some vintage avian ventriloquism courtesy of Edward Avis and Howard R. Garis. 
And Wooden Shjips' "For So Long" is an epic, driving collision of mind-altering sparsity that travels the path of its own stylistic origins.
» 0 COMMENTS
miscellaniac on 04/24/2012 at 12:00PM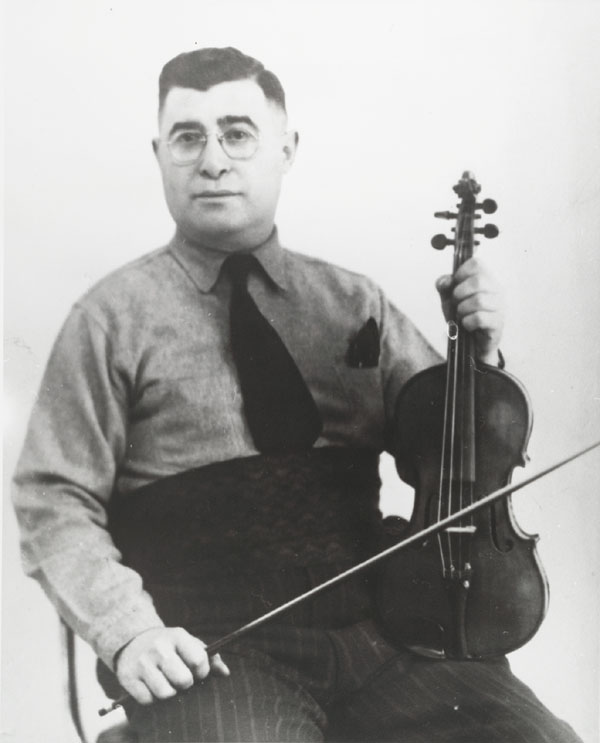 Another Preservation Week goody, this one from FMA curator Excavated Shellac.
Isidore Soucy, a fiddler and composer, was a fixture in traditional Québécois folk music of the early to mid-20th century. 
This track, "which is similar to a square-dance, except without calls" might inevitably be compared to American folk fiddle music, but its relatively smooth and polished style are rooted in European influence, particularly in the piano accompaniment.
Originally recorded in the 1920s, "Quadrille Laurier (6ème Partie)" was released as a 78 and fortunately for us it is now available digitally. 
Sources: Virtual Gramophone  |  The Canadian Encyclopedia  |  Excavated Shellac on the FMA | ExcavatedShellac.com
Via Free Music Archive » Visit Blog
» 0 COMMENTS
JoeMc on 12/31/2009 at 03:19AM
One of the greatest little stopovers on this gigantic, expanding planet known as the FMA is the archive for the 78 blog Excavated Shellac. I've sung the praises of this blog many times in the past, here and on the air, but as the end of the year approacheth, I feel compelled to finish 2009 with another huzzah for this wonderful project.
Curator Jonathan Ward has personally purchased, cleaned, and digitized highly rare 78s from around the world, and here they are for you, ready to be downloaded and enjoyed in your home. Modern technology hasn't always improved the way we live, but here is a nice example of how it sometimes does.

The FMA has dozens upon dozens of great material from the Excavated Shellac archive; you can always spot an Excavated Shellac song because it's accompanied by incredibly useful and well-informed notes about what you are going to hear on the 78 being presented. Needless to say, this makes my job today quite easy. All I need to do is hold up the "Go Thattaway" sign (click the "i" button) and you can find out what you need to know about each song in my mix.

Ah, yes, the Mix. The mix is simply a selection of some of my favorites from the collection. There is fandango from the Basque region of Spain; amazing kemençe (three-stringed fiddle) playing from Turkey; some beautiful singing from Morocco and Greece; Balinese Gamelan, among the first ever recorded; and to finish things off, an amazing piece by Mohamed Effendi El-Achek, one of the kings of Middle Eastern music. The title of this last piece translates as "Be Happy, My Heart," and that's not much of a stretch for me when I hear this wonderful music. I hope this mix makes your heart happy, too.

Happy 2010!
» 0 COMMENTS