You came this way:
Home
>
Tag: Dubstep
"Dubstep"
(Used 63 times)
Related Articles
mareebass on 12/16/2012 at 08:31AM
Nous sommes heureux de vous présenter notre deuxième sortie ep, CAM'STEP venant de Die (Drome) et faisant partie du crew Psychobydub.
 >>>>FREE DOWNLOAD<<<<
 http://mareebass.bandcamp.com/album/mbep002-echo-valley-camstep
Il nous offre sont nouveau projet avec de nouvelles sonorités mélangées aux anciennes.Guitariste depuis 12 ans et producteur en MAO depuis les années 2010/2011, il produit sa propre musique entre dub/dubstep électronique et envoutant.
Cet ep nommé ECHO VALLEY, nous démontre la diversité du dub et qu'elle est sans limite. 7 productions de l'ami CAM 'STEP partant sur un dubstyle bien digital et finit sur de la drum'n bass bien psychédélique comme on les aime.
 >>>>>>>>>>>>>>>>>>>>>>>>>>>>>>>>>>>>>>>>>>>>>>>>>>>>>>>
 We are enjoy to present our second ep, CAM' STEP coming from Die (Drôme) part of the Psychobydub crew.
 >>>>FREE DOWNLOAD<<<<
 http://mareebass.bandcamp.com/album/mbep002-echo-valley-camstep
He offers us are new project with new sounds mixed with the old ones.Guitarist for 12 years and producer in MAO for the years 2010/2011, it produces its own music between dub/dubstep electronic and captivating.
This ep named ECHO VALLEY shows the diversity of the dub and is without limit. 7 productions on a good digital dubstyle and ends up on the drum ' n bass well psychedelic you like them.
BIG THANK : 
Behind Earth Studios (artwork)http://www.facebook.com/BehindEarthStudios?fref=ts
Psychobydub Crew
READ MORE
» 0 COMMENTS
TAGGED AS:
drumnbass
,
dubstep
,
dub
,
france
,
nantes
,
perigueux
,
die drome
,
free download
,
echo valley
,
release
,
camstep
,
maree bass
,
See Less...
Bad Panda Reords has recently released a debut EP from London-based producer/musician Everlone. Samples rise and pulse to distorted beats, as haunting fractured vocals carry you.  Atmosphere is key in these tracks, and nothing in the sound takes you away from the songs.
Via Bad Panda Records » Visit Blog
» 0 COMMENTS
tanomontini on 07/26/2012 at 09:20PM
These are some of the tracks that ran on the nights of winter from South America, in those hidden corners of high culture and dance. J  U  L  Y  was for me a month of great cultural activity, where I played and ran the most valuable blog posts. From the quiet sound of the beat instrumental, bass and a little less-fast footwork, the shows aim to make you vibe and also, function as an information channel, data fully exposed on the most creative artists in their work.
J  U  L  Y is the winter melancholy in Buenos Aires and, at the same time, the warmth of the people sweating in confinement, the dance floor, your ears on headphones, maybe a good book accompanying you.Enjoy everything that happened in   J  U  L  Y, and put it in the months ahead because there are many artists to investigate.
Alpha Pup records is a Label that I use. They have a big activity and excellent artists that Im following. They host artists puttin their magic in this month like Ages, the people who open this new set with "Fog" a Nosaj Thing cover. Because we come from Nosaj Thing worlds with the last June set, the Ableton Contest of Nosaj samples. There is DOT, Virtual Boy and a lot of incredible music.
I highlight the excellent label Curious absurdities, who support high creative artists as Girls On Drugs, and Aplot. I enjoyed a lot in the mixtures of these sweet and energetic songs that were introduced in between panics sounds of dance floor. Nobody felt overwhelmed, all continued dancing, it speaks a lot of intelligent content.
Near them, you can hear a mysterious appearance from the Italy Demian Oid, full of color and life playing in a round trip, one of one, with two of his favorite tracks: "Velvet Ghost" And "MasterPiece".
Snubluck do it again, appear for the third time in my lists. He really can't stop it.And finally, among the highlights, and approaching the footwork, I met Branko from MadDecent compilation, which I completely glue his two tracks "We'll be fine" and "Going in Hard", accompanied at the same time and opening the entrance to an artist of great renown as Pixelord, who were all could through Soundcloud download a little old set ("Footpork"), maybe opened from a dusting box of memory, labeled with "principles of this genre".Do not stop listening to these artists and enjoy the mix!
¸¸♬·¯·♩¸¸♪·¯·♫¸¸PLAYLIST¸¸♬·¯·♩¸¸♪·¯·♫¸¸
Ages - Fog (Nosaj Thing Cover) Patrick Gillin - Game Of Life - intermitent!Snubluck - Madworld Crystal Fighters - Earth Island Jongpadawan - Afternoon Croissant Virtual Flannel - Mack Attack Unek - Coffe Time Ann Arbor - Back to Lala Land Xperiment - Handle Busines Arabian Night - DZADot - Desert Storm Demian Oid - Velvet GhostDemian Oid - Master PieceAplot - Breathing Giraffage - Holy MountainGirls On Drugs - Sumur Suyn BOOM GLITCH - Nobody Frederik Skytte - Fuck Irl (instrumental)Lemonada - Chew Toi Girls on Drugs - In Shyds Virtual Boy - Let Go LowGritt - TrappletFantasy Thrilla - Here I Come OG Dub Friendships - Drave Joshua Wrathall - Chick Peas Erbal T - Quick Burial Aplot - SoundHackDrake - We'll be fine (Branko's Bubbly Revision)Branko - Going in HardPixelord - FootPork Wolfie - Picture ThisBoeboe - ExpressSquarePush - PlanetariumBleep Blop - Archiwald CornwallsAndroidoh - Built upon a mound of brownies¸¸♬·¯·♩¸¸♪·¯·♫¸¸, ♩¸¸♪·.  ,  ,¸¸♬·¯·♩¸¸♪·¯·♫¸¸
» 0 COMMENTS
tanomontini on 07/26/2012 at 09:16PM
http://2NERD.info

Experimental Free-Mind Artists // Inteligent Electronic Music

Instant Bloggin influences, extremely sharing expression of art

Starts with a music bloggin that dig in new genres with the same interest in this new epoch that we're living:

high resonance of artistic expresion and cultural movement.

This works like a "

last influences

" portfolio in "real-time", of the

independent and free-mind artists expression

in music, sharing to the world.

Hip-Hop Beats

,

electronical experimentation

like

IDM & Glitch

,

Circuit Bending

,

8Bits

and genre waves like

chill step

,

Post-Dubstep sincronization

of feelings, a big list of

Inteligent Electronic Music

.

1 SET PER MONTH - FULL MUSIC REVIEW

Monthly reports

are uploaded as

mixed sets

promoting genders in a selection of emerging artists, and invite the participation and

cooperation between musicians

to weave styles and forms executed in full live sets.

2Nerd attempts to capture the energy emotive from who created a work

to shape it and merge it with other, and then, increase it to the sense of groove

,

promoting

what sounds

from the bottom of the hole

,

lifting ideas

and

connecting them to strangers long borders.

So begins a celebration for free and

independent art!

From various media channels flowing together, we create this staging, a show that works as a database of information continuously creative.

A surf-live happens on reviewing the expressions and human tools, where

new art is shared with exaggeration.

Improvised Beats, Glitch Hop, street poetry, the bass sound. Integrated circuits, Chip-Tunes, VCRs, video games, movies intervened, projected objects, photographs alive

Connected, the expressions become organic electronic, euphoric experienced between waves of young and emerging genres.

Please Visit:

2NERD.info
» 0 COMMENTS
TAGGED AS:
chillstep
,
future beats
,
diggin
,
chillout
,
dubstep
,
beats
,
genre buster
,
8bit
,
electronic
,
circuit bending
,
hiphop
,
experimental
,
See Less...
FMAmp3 on 05/09/2012 at 11:30AM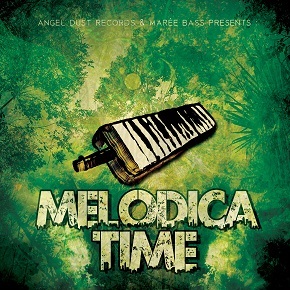 Like stepper dub? Like melodica? Then you're going to love this new EP from 4 of the best and most prolific dub artists from the netlabel community in France.
Phoniandflore (aka P.A.F) starts the musical journey with the original mix. With a driving bassline, swirling eastern groove and melodic melody, P.A.F treats us to some classic stepper goodness.
Additional remixes by Shan-a-Shan, Injham and Jideh High take the track to additional heights. Injham refines the beat a little, whilst keeping true to the original groove. Shan-a-Shan treats us to a more liquid sound and Jideh High takes this one stage further with a distinctly watery dub.
This is French electrodub at its finest.
via Angel Dust Records & Marée Bass
Via Free Music Archive » Visit Blog
» 0 COMMENTS
» MORE INFO
» 0 COMMENTS
» ALL MIXES
» MORE INFO
» 0 COMMENTS
» ALL MIXES