You came this way:
Home
>
Tag: Drone
"Drone"
(Used 138 times)
Related Articles
Kevin Schuit
is a drummer based in Amsterdam. He had this idea of performing on a church collaborating with several musicians and brought together 15 of them to jam in the amazing acoustic environment of the
Oude Kerk
in Amsterdam. Every year students of the Rietveld Academy organize a show in Amsterdam´s Oude Kerk. Every year there is a different theme, this year´s was "
Beyond Babylon
". Noise Problems had to catch this and did. We also catch up with Kevin: 
How did you come up with the idea of performing in a church?
I was thinking about what kind of project I could do for this show, when I remembered a project I had previously done. It was a 6-minute drone with 8 musicians. in which I gave the musicians the instruction to play along, however they like, as long as its a minimalistic or repetitive sound and in a certain musical scale. There was a diverse range of instruments, from a drumkit to a didgeridoo to a cello. The drone turned out very nice. What I especially liked, was the fact that after a while, the sound takes over the musicians. The musicians are no longer really in control. A state of trance.
When I went to the Oude Kerk to check out the space, what struck me most was the acoustics of the church. There were extremely long reverberations which also caused for a sort of trance when I was there. So I thought a drone would be perfect in the church, this time bigger, louder, and longer. It would probably be even more entrancing in this space. But also conceptually it fit the theme of "Beyond Babylon".
Did you knew or how did you recruit the musicians to play with you?
I asked friends and fellow musicians from my bands and projects interested in experiments to join the drone. I also asked the church's organist to join. In the end 15 musicians took part. There were guitars, basses, drums, vocals, didgeridoo, tambourine, organ, violin, harmonica and more. The drone was the first performance of the show. The doors opened at 17.00 when the public walked in we were already playing. The nicest reactions of the drone I received from people who were moving through the space. They said that the sound was like a living entity, in which one could virtually and physically move around in it.
Do you have plans for a similar event in the future?
I am probably going to do the drone once more during Kerkennacht (Church-night). This is going to be in June. I am currently working on a project for the end-exam show. I am going to make a tour with my drumkit to different urban environments in and around Amsterdam and improvise with site-specific sounds. This will be filmed and recorded and eventually released on DVD.
"We work together to achieve an altered state of consciousness, to reach the unearthly, but how long will it last until we snap out of it and get splashed in the face by reality? What is the purpose of building a tower which eventually will collapse? What is the point of losing ourselves in our sound, when we know it will stop?"
» 0 COMMENTS
almar on 02/09/2013 at 04:25PM
New Pogus Release

DRUMS & DRONES
BRIAN CHASE
 (Pogus 21070-2) (CD/DVD set)

A first for Pogus! This fantastic new 2 disc set by Brian Chase, drummer for the Yeah Yeah Yeahs, contains both a CD of the music and a DVD of the music with videos by New York video artists Ursula Scherrer and Erik Z.

This recording is exactly what it says it is ? drums and drones - based on Just Intonation tuning theory
http://pogus.com/21070.html
» 0 COMMENTS
NEW!! released 06 August 2012
■ EPV_106 
■ additional Special bonus 
wallpaper for iphone (lock & home screen) 
http://elementperspective04.bandcamp.com/album/reflection
- 
all tracks by Rawpass 
design by ono (elementperspective) 
- 
■ Rawpass 
Electronic Sounds & Field Sampling Collage & Beats 
Born 1986.11.02. 
Base : Tokyo & Kyushu 
He said, 
「I'm "Laptop Punks"」 
:: soundcloud :: 
Via elementperspective » Visit Blog
» 0 COMMENTS
:: back number of elementperspective ::
■ ''hope''_V.A
released 18 March 2011
elementperspective has released the album of the name of ''hope'' before ''hope2.0''. 
This album is an album released immediately after the East Japan earthquake.
Although the catalog number is usually contained in the album of elementperspective, that statement is not in this album. 
This album is ''Music should be interacted with any kinds of things. 
It will be able to obtain power to give people courage" is made into the concept. 
This isn't an ordinary free download album.
It is the charged album that people who downloaded decide and contribute a price by themselves. 
READ MORE
Via elementperspective » Visit Blog
» 0 COMMENTS
dvd on 05/24/2012 at 12:00PM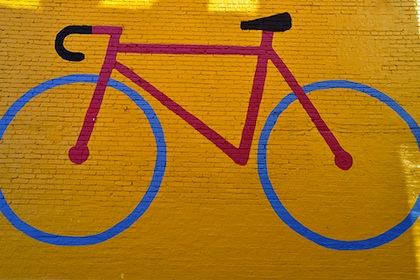 In honor of National Bike Month, today's MP3 of the Day is a cosmic voyage down the bicycle lane. 
Improvisational duo Honey Trappists split the difference between Yonkers, New York and Washington DC. Their release Rough Jazz: Vol 1 features a nice array of experimental guitar work, and the opener A Bicycle Ride Through the Nation's Capitol (Lokin' Out) evokes the uncanny experience of biking through DC as monuments, lobbyists, and segway tours rush by. 
Honey Trappists half John Badger has a growing collection of material on the FMA released under his own John Badger Farms label, including two albums with The Moustache Riders of Doom.
Via Free Music Archive » Visit Blog
» 0 COMMENTS
» MORE INFO
» 0 COMMENTS
» ALL MIXES
» MORE INFO
» 0 COMMENTS
» ALL MIXES
» MORE INFO
» 1 COMMENTS
» ALL MIXES
» MORE INFO
» 0 COMMENTS
» ALL MIXES