You came this way:
Home
>
Tag: Dream Pop
"Dream Pop"
(Used 43 times)
Related Articles
nokomisite on 02/04/2015 at 10:00PM
Lazy Salon returns with it's sophomore offering (LZY_SLN-002), a 2-song EP of extended instrumental progressive-pop explorations.The home-recording outlet for Sean Byrne, in a past life the multi-instrumentalist & vocals for the psych-pop/folk duo The Twin Atlas and former drummer with numerous Philadelphia bands including Lenola, Mazarin, BC Camplight, Photon Band, Azusa Plane and others. 
Currently residing near the pines of southern/central New Jersey, Lazy Salon churns out atmospheric instrumentals of all stripes.
The new tracks "Halo Hand" and "DAM" are both built upon simple melodic patterns that are then stretched well-out across a variety of different possibilities, with a persistent rhythmic foundation and an array of shifting textures, but underneath it all are some basic pop hooks well-basted in repetition.
RIYL: the stonier side of Yo La Tengo, long-form hazy pop-songs, momentum-rhythms & ear-worm melodics.
Lazy Salon's first release (LZY_SLN-001) is also available on the Free Music Archive.
ongoing mixtape at: https://twitter.com/lazysalon
» 0 COMMENTS
"Una lentezza ritmica che procede su continui inciampi, annegando le proprie scarpe su pozzanghere psichedeliche a intermittenza..."
Complete review on NetMusic Life.
» 0 COMMENTS
dvd on 08/24/2012 at 02:00PM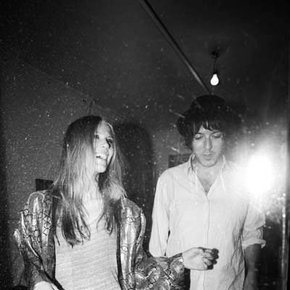 Earlier this Summer NYC band Ex Cops strolled over to the WFMU studios in Jersey City to record a few songs for Duane's Show. This new take on the birthday salute hits me in all the right hazy-pop places but be warned: it is catchy as hell and WILL get stuck in your head. 
With some expert mixing and mastering from Mr. Scott, what we have here is a well-crafted pop gem, or as Duane writes, "an intoxicating blend of the hazy psychedelic dream pop, that combines the best elements of Flying Nun-styled jangle, the dark lucidity of Love, and a heaping helping of dirty lo-fi shimmer."
Via Free Music Archive » Visit Blog
» 0 COMMENTS
FMAmp3 on 03/30/2012 at 02:00PM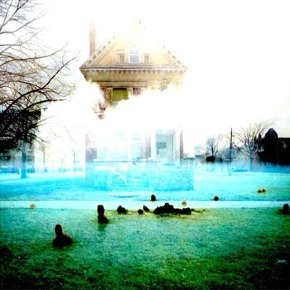 An irresistible dream pop tune by contemporary UK shoegazers Decade in Exile.
"Steel Pin Raindrops" can be found on their new EP, Trail Places, due April 23rd.
Decade in Exile released their self-titled debut EP in 2011, including "Patti's Town" (below).  Copies may still be available on vinyl from Rough Trade shops. There are a few additional selections here on the FMA.
Via Free Music Archive » Visit Blog
» 0 COMMENTS