You came this way:
Home
>
Tag: Diamond District
Related Articles
FMAmp3 on 03/28/2012 at 10:00AM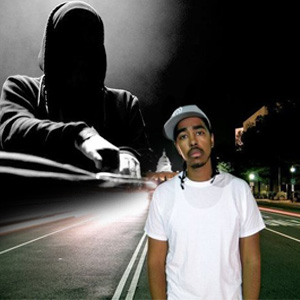 Kidkanevil is the musical alias of UK producer / DJ Gerard Roberts. His releases for First Word Records have earned him a far-reaching reputation for smooth, sinister and ingenious electronica.
Oddisee, born Amir Mohamed el Khalifa, is a multi-talented MC & producer from Washington DC. Active since 1999, he is a founding member of Diamond District.
"Zo0o0o0p!!!" came out of an RBMA collaboration and was featured on the fantastic Oscillations Part 2 compilation presented by Jus Like Music & Apple Juice Break. Kidkanevil's video for the song after the jump.
READ MORE
Via Free Music Archive » Visit Blog
» 1 COMMENTS