You came this way:
Home
>
Tag: Dance
"Dance"
(Used 45 times)
Related Articles
natalieee on 01/02/2013 at 06:57PM
That's right! 2012 is over! We've had another amazing ride this year: we've reviewed a new free & legal album download for you every day [yes, weekends too!] and promoted 23 hand picked artists with our sister software FrostWire. With thisFrostWire Creative Commons Mixtape Volume 3 we would like to celebrate over 2,1 million free and legal downloads [and still counting!] generated only in 2012 by our promotions and the many additional ones that came from all FrostClick readers who fell in love with new artists found though our site.
If we would have been distributing our promotions still on CDs and lined them up by the shorter end side by side, we would need 162 miles [or 260 kilometers] of road to do so!!!
If we would have been distributing our promotions still on CDs and had to manufacture them all, we would have ended up with over 290 thousand pounds [or 131 thousand kilograms] of plastic!
If one download would equal one fan and all our artists would do a concert together, they would fill more than 118 Madison Square Gardens to accomodate them all!!!
READ MORE
» 0 COMMENTS
katya-oddio on 08/16/2012 at 12:00AM
Lemon Beats is a collection by Zeste netlabel artists of electronic dance music ranging across breakbeat, alternative hip-hop, drums n bass, downtempo, jungle, chip, and chill downtempo. It is licensed for non-commercial reuse, and might work well as a backdrop to your next video project.
Via Oddio Overplay » Visit Blog
» 0 COMMENTS
dvd on 08/02/2012 at 12:30PM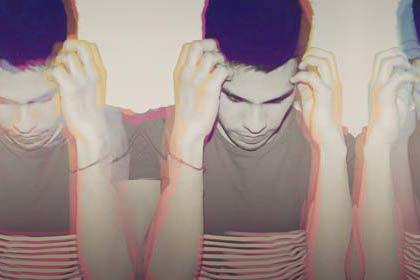 Intent on recreating an aesthetic pioneered by the 80s, Mexico-based musician Fhernando brings back the funk in Last Days of Disco.
The young DJ is not a stranger to the music scene. Since his teenage years, Fhernando or Fernando Ramires Rios has been composing music and has already released several EPs and singles. His most recent album, Sweet Addiction produced a lot of buzz on music websites.
Featuring 12 tracks of musical bliss, Last Days of Disco will transport you into an era of upbeat yet soothing melodies (via Curator Frostclick).
Via Free Music Archive » Visit Blog
» 0 COMMENTS
chrisandrews on 11/29/2011 at 01:49AM
Sans Blanc are now on le facebook group network for images and videotech-checkitout, live gig and pose:)
» 0 COMMENTS
studio11 on 02/18/2011 at 05:30PM
For their inaugural Free Music Archive release, Studio 11 founders Alex Gross and Dan Scalpone caught up with James Curd, international house D.J. and creator of Greenskeepers Music. Alex comments,
The history of Studio 11 and Greenskeepers dates back over a decade. As young pioneers on the Chicago music scene, Studio 11 founder Dan Scalpone and I would find ourselves at bars and pickup jams with the likes of original GK members Coban Rudish and Mark Share. So naturally, when the band needed some work on their 2005 release "Pleetch"(OM Records), Studio 11 was an obvious choice. The album was completed in Chicago and New York, and off the band went to tour the world.  It wasn't until 2006 that I caught back up with the guys. Having completed their 2006 release "Polo Club"(OM Records), the band invited me out to New York for their album release party at Love nightclub in Greenwich Village. The performance was a showstopper, highlighted by classy costume wear and righteous onstage swagger. Of notable memory was Nick Maurer's Sgt. Pepperesque stage coat, sunglasses, and sarcastic antics.
Following this, time and difference reinvented the Greenskeepers. In recent years GK founder James Curd hashed out a new sound, lineup, and workflow with a majority of the material being completed in Chicago at Studio 11. Additionally, James aggressively expanded his D.J. career, completing releases and remixes for the likes of D.F.A, Drop U.K., Groove Armada, Hercules And Love Affair, Mos Def and Lenny Kravitz, Colette, Derrick Carter, Gene Farris, Om Records, and more. I can't say enough good things about working with James in the studio. Not only is he one of Chicago's most innovative musicians, he is astoundingly prolific – with releases totaling in the hundreds.
Dan caught up with James for an interview:
READ MORE
Via Studio 11 Chicago » Visit Blog
» 0 COMMENTS
TAGGED AS:
disco
,
music
,
lotion
,
recording
,
james curd
,
colette
,
om records
,
dance
,
greens-keepers
,
mastering
,
australia
,
derrick carter
,
groove armada
,
house
,
greenskeepers
,
mixing
,
chicago
,
dj
,
ziggy franklin
,
See Less...
» MORE INFO
» 0 COMMENTS
» ALL MIXES
» MORE INFO
» 1 COMMENTS
» ALL MIXES
» MORE INFO
» 0 COMMENTS
» ALL MIXES