You came this way:
Home
>
Tag: Clinical Archives
"Clinical Archives"
(Used 173 times)
Related Articles
dvd on 06/07/2012 at 12:00PM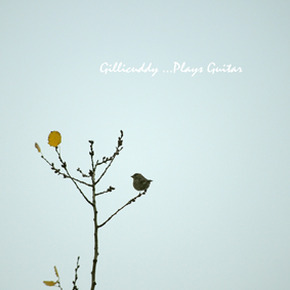 Today we're featuring a track from Andi Rohden (aka Gillicuddy) off his new album ...Plays Guitar, recently released by Moscow's Clinical Archives. Clocking in at 15 minutes, the album breezes through seven instrumental guitar pieces, all of which echo sincerity through their simple melodies and finger-picking. Gillicuddy has been releasing Creative Commons music online for quite some time now, so be sure to check his various online destinations below for more. Grab a cup of tea and enjoy "A Garden and A Library".
Gillicuddy at:
The Free Music Archive | Facebook 
SoundCloud | Bandcamp | Vimeo
Via Free Music Archive » Visit Blog
» 1 COMMENTS
Some best music and songs of February on a netlabel Clinical Archives.
01 - melting clouds - Autumn - 6:06 (ca425)
02 - Claudio Nuñez - bailando sobre arquitectura again (dancing about architecture again) - 9:35 (ca423)
03 - ViYA - Huzur İsyanda - 4:44 (ca422)
04 - 10KoneKt VS MIXoLIVe - #8f8f8e - 15:27 (ca424)
05 - Zreen Toyz - Pianistic Latency - 7:21 (ca426)
06 - ViYA - Oyuncaklar Ülkesi - 6:13 (ca422)
07 - melting clouds - Found Light - 5:58 (ca425)

Total time: 55:21
Artists: melting clouds (Ukraina), Claudio Nuñez (Argentina), Zreen Toyz (France), 10KoneKt VS MIXoLIVe (France), ViYA (Turkey)
READ MORE
Via Clinical Archives » Visit Blog
» 0 COMMENTS
This song is a reworking of the Ukrainian Carol of the Bells, also known as Shchedryk. It is a New Year's blessing. From wikipedia: "Shchedryk (from the Ukrainian word shchedryi; "bountiful") is a Ukrainian shchedrivka, or New Year's carol. It was arranged by composer and school teacher Mykola Leontovych in 1916, and tells a story of a swallow flying into a household to sing of wealth that will come with the following spring. Shchedryk was originally sung on the night of January 13 (Old Style), which is Shchedry Vechir (Ukrainian: Щедрий вечiр, "Bountiful Evening") to Ukrainians, New Year's Eve by the Julian Calendar."
READ MORE
» 0 COMMENTS
"Nine days of Winter" is an album of spontaneous, minimalist music for piano. By mid february my piano was to be tuned, and each time that happens I think that is a waste not using that days in which the piano keeps an almost-perfect tuning to record something. As I had no new stuff for piano, I decided to call my friends and fellow musicians from Madrid to meet during 9 days just to play, create spontaneous music and record everything, in order to publish the music later.

Unfortunately, none of my friends could join me for that nine days, so I decided to play and record them myself. The process took place between the 20th and 28th of February, days of cold weather, rain, wind and snow here in Madrid. This album is the result of that nine days of winter, a disc of melancholic, intimate, minimalist music. The songs are all improvised as they were recorded just while the music was being played, directly in first takes. Hope you'll enjoy it.The cover pic is the work of my good friend and best photographer Diego Sevilla.
READ MORE
» 0 COMMENTS
After establishing their Austro-Italian connection in the Summer of 2009, Eve LaCroix (aka .E.) and Norbert Bieber (aka ZAUS) commenced working on another release for the Clinical Archives netlabel. The album features 2 original compositions of each artist and the mutually re-modeled versions of these tracks. Focussing on the synthesis between interaction and individual aesthetic expression, 'Mutilatus Mutuus' contains a vast and complex array of richly textured sounds and rhythms, varying constantly in dynamics and mood.
READ MORE
» 0 COMMENTS
» MORE INFO
» 0 COMMENTS
» ALL MIXES