You came this way:
Home
>
Tag: Chiptune
"Chiptune"
(Used 73 times)
Related Articles
Bozoo on 02/07/2017 at 02:52PM
Founded in 2006, eclectic label Da ! Heard It Records aims to promote new artists and new music. D!HR is a label that is open to the world, be it to professional artists or to amateurs, and accessible to all listeners, as per its engagement to free and free-of-charge culture as well as the nature of its publications.
From nocturnal peregrinations to musical events and multiform creations, it's been almost ten years since Max Parasite first started observing the Da ! Heard It Records label; ten years of dealing with artists with terribly improbably works: unrestrained circuit bending, grandiose chiptune, disheveling catharsis, or cavernous industrial ambient.
Anything is possible.
From the start, it seemed clear that this small community very engaged in free access to culture needed to be talked about. The idea of a documentary soon surfaced. After digging deep into the arcane corners of the Internet to investigate the beginnings of European 8-bit, Max Parasite found a bunch of the label's artists: Ben et Béné, Computer truck, Eat Rabbit, Infecticide, Jacques Cochise, Klaten, Le Matin, Sidabitball, Skinfaxe, Sputnik Booster.
From this resulted a unique documentary about an autonomous microcosm as astonishing as it is obscure: https://www.youtube.com/watch?v=e8UoUJha3zw&feature=youtu.be
All of the releases introduced in this documentary are available for free listening and free downloading at the label's site: http://www.daheardit-records.net.
Via Da ! Heard It Records » Visit Blog
» 2 COMMENTS
Visager on 04/29/2016 at 02:46PM
How do you make music for a world that doesn't exist? This was the question I began my project with. To answer it, I have just released an album -- Songs From An Unmade World 2 -- which features both standalone and loopable tracks that are available for indie game developers and designers to use in their own projects. These tracks are inspired by old-school adventure/RPG video game music, and they mix classic chiptune sounds with more modern electronic elements. In releasing this album, it is my hope fill a void for game creators by placeing high-quality music in the Creative Commons so that projects on a tight budget come to life!
As a composer and music producer for almost five years, I have worked collaborated with makers in dance, theater, film, and more. But making music for games, to me, feels like an entirely different, exciting category of composition.
The biggest difference comes in the way music is literally woven into the fabric of your players' experiences. In film, theater, and dance, music generally lives a linear existence -- bits of music are tied to specific moments that the performers and audience experience simultaneously. In this framework, music becomes strongly tied to emotional moments.
In video games, however, music often serves a much more textural purpose -- the player lives inside of your music. They encounter your notes, rhythms, and melodies around every corner as they play the game. Figuring out how to make an almost living soundtrack is a much more intriguing puzzle to solve than working on a linear project. Both Songs From An Unmade World 2, and its forerunner, Songs From An Unmade World (released on FMA last fall), were a fantastic exploration for me in this organic side of musical world-building. 
I hope you're reading this because there's something useful for you in one of these two albums! If so, I would love for you to drop me a line on Twitter. If you're just here because you are curious about video game music, that is awesome in and of itself -- there is so much great video game music out there to discover. Happy exploring!
You can find more music from Visager by visiting his website: www.visager.us.
» 2 COMMENTS
H3llb0und on 01/29/2014 at 06:41PM
Hey guys, if you love chiptune music, please check out my tracks. Links are on my profile. Happy listening!
» 0 COMMENTS
TAGGED AS:
vocal
,
doom
,
sega
,
atari
,
16 bit
,
instrumental
,
rock
,
nintendocore
,
nintendo
,
dark
,
metal
,
famicom
,
nes
,
chiptune
,
chip music
,
8 Bit
,
chiptunes
,
8-bit
,
See Less...
Questo album è uno spasso!
Ha prepotentemente invaso l'audio delle mie ultime giornate. Una miscela esplosiva di chiptune music, swing e jazz che suona alle mie orecchie come qualcosa di mai ascoltato fino ad ora...
Complete review on NetMusic Life 
» 0 COMMENTS
jason on 11/09/2012 at 11:00AM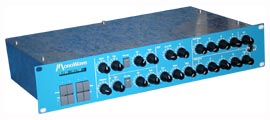 All of the tracks on this adventurous chip music compilation began with a single sample.
That's the sound of the Monowave, a Moog clone originally envisioned as a bass synth.
Hexawe, a CC-BY label for Piggy Tracker releases, put out an open call for remixes. This group of talented musicians heeded the call, looping tiny sections of the monowave sample and sequencing these instruments using their portable game console of choice. The result is Monorave, an inspiring showcase of what's possible with remixed digital soundwaves.
This compilation is truly open source in that you can download the tracker DAT files yourself and tweak them. When you do, you'll find that each song has a folder containing all the samples used in the sequence, and many of the tracks draw all of their source material from that single monowave sample.
» 0 COMMENTS
» MORE INFO
» 4 COMMENTS
» ALL MIXES
» MORE INFO
» 0 COMMENTS
» ALL MIXES
» MORE INFO
» 0 COMMENTS
» ALL MIXES