You came this way:
Home
>
Tag: Best Of
"Best Of"
(Used 4 times)
Related Articles
Hello FMA!
I'm very excited to announce the release of Anthology, a 4-disc, 60-song retrospective of my work. This compilation covers each of my albums, from 2014's The Sun is Rising to the just-released Etaoin Shrdlu, as well as my collaborations with other artists (like The Freeharmonic Orchestra) and other odds and ends from my catalog. It was something of a challenge to compress over 300 songs into a compilation 1/5 the size, but I think the finished product really is the best of what I've done, so please do check it out!
You can download Anthology as one big album from Archive.org, as individual discs from Bandcamp, or listen to it as two mixes right here on the Free Music Archive.
» 0 COMMENTS
dvd on 07/25/2012 at 11:30AM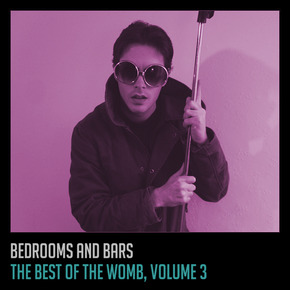 Alan Driscoll has been releasing music as The Womb online since 1998. After 17 Albums, 78 Singles, and 10 Compilations, suffice it to say he has covered a lot of musical ground. His entire output is released under a Creative Commons Attribution-NonCommercial-ShareAlike license, and we've recently made a home for him here at the FMA. Getting started with his massive collection can be a bit daunting... so he's put together three Best Of albums to help you get acquainted. Volume Three was just released today, so we've picked one of our favorite tracks below to share from the new collection. Dig in!
Via Free Music Archive » Visit Blog
» 0 COMMENTS