You came this way:
Home
>
Tag: Beats
"Beats"
(Used 43 times)
Related Articles
tanomontini on 07/26/2012 at 09:20PM
These are some of the tracks that ran on the nights of winter from South America, in those hidden corners of high culture and dance. J  U  L  Y  was for me a month of great cultural activity, where I played and ran the most valuable blog posts. From the quiet sound of the beat instrumental, bass and a little less-fast footwork, the shows aim to make you vibe and also, function as an information channel, data fully exposed on the most creative artists in their work.
J  U  L  Y is the winter melancholy in Buenos Aires and, at the same time, the warmth of the people sweating in confinement, the dance floor, your ears on headphones, maybe a good book accompanying you.Enjoy everything that happened in   J  U  L  Y, and put it in the months ahead because there are many artists to investigate.
Alpha Pup records is a Label that I use. They have a big activity and excellent artists that Im following. They host artists puttin their magic in this month like Ages, the people who open this new set with "Fog" a Nosaj Thing cover. Because we come from Nosaj Thing worlds with the last June set, the Ableton Contest of Nosaj samples. There is DOT, Virtual Boy and a lot of incredible music.
I highlight the excellent label Curious absurdities, who support high creative artists as Girls On Drugs, and Aplot. I enjoyed a lot in the mixtures of these sweet and energetic songs that were introduced in between panics sounds of dance floor. Nobody felt overwhelmed, all continued dancing, it speaks a lot of intelligent content.
Near them, you can hear a mysterious appearance from the Italy Demian Oid, full of color and life playing in a round trip, one of one, with two of his favorite tracks: "Velvet Ghost" And "MasterPiece".
Snubluck do it again, appear for the third time in my lists. He really can't stop it.And finally, among the highlights, and approaching the footwork, I met Branko from MadDecent compilation, which I completely glue his two tracks "We'll be fine" and "Going in Hard", accompanied at the same time and opening the entrance to an artist of great renown as Pixelord, who were all could through Soundcloud download a little old set ("Footpork"), maybe opened from a dusting box of memory, labeled with "principles of this genre".Do not stop listening to these artists and enjoy the mix!
¸¸♬·¯·♩¸¸♪·¯·♫¸¸PLAYLIST¸¸♬·¯·♩¸¸♪·¯·♫¸¸
Ages - Fog (Nosaj Thing Cover) Patrick Gillin - Game Of Life - intermitent!Snubluck - Madworld Crystal Fighters - Earth Island Jongpadawan - Afternoon Croissant Virtual Flannel - Mack Attack Unek - Coffe Time Ann Arbor - Back to Lala Land Xperiment - Handle Busines Arabian Night - DZADot - Desert Storm Demian Oid - Velvet GhostDemian Oid - Master PieceAplot - Breathing Giraffage - Holy MountainGirls On Drugs - Sumur Suyn BOOM GLITCH - Nobody Frederik Skytte - Fuck Irl (instrumental)Lemonada - Chew Toi Girls on Drugs - In Shyds Virtual Boy - Let Go LowGritt - TrappletFantasy Thrilla - Here I Come OG Dub Friendships - Drave Joshua Wrathall - Chick Peas Erbal T - Quick Burial Aplot - SoundHackDrake - We'll be fine (Branko's Bubbly Revision)Branko - Going in HardPixelord - FootPork Wolfie - Picture ThisBoeboe - ExpressSquarePush - PlanetariumBleep Blop - Archiwald CornwallsAndroidoh - Built upon a mound of brownies¸¸♬·¯·♩¸¸♪·¯·♫¸¸, ♩¸¸♪·.  ,  ,¸¸♬·¯·♩¸¸♪·¯·♫¸¸
» 0 COMMENTS
tanomontini on 07/26/2012 at 09:16PM
http://2NERD.info

Experimental Free-Mind Artists // Inteligent Electronic Music

Instant Bloggin influences, extremely sharing expression of art

Starts with a music bloggin that dig in new genres with the same interest in this new epoch that we're living:

high resonance of artistic expresion and cultural movement.

This works like a "

last influences

" portfolio in "real-time", of the

independent and free-mind artists expression

in music, sharing to the world.

Hip-Hop Beats

,

electronical experimentation

like

IDM & Glitch

,

Circuit Bending

,

8Bits

and genre waves like

chill step

,

Post-Dubstep sincronization

of feelings, a big list of

Inteligent Electronic Music

.

1 SET PER MONTH - FULL MUSIC REVIEW

Monthly reports

are uploaded as

mixed sets

promoting genders in a selection of emerging artists, and invite the participation and

cooperation between musicians

to weave styles and forms executed in full live sets.

2Nerd attempts to capture the energy emotive from who created a work

to shape it and merge it with other, and then, increase it to the sense of groove

,

promoting

what sounds

from the bottom of the hole

,

lifting ideas

and

connecting them to strangers long borders.

So begins a celebration for free and

independent art!

From various media channels flowing together, we create this staging, a show that works as a database of information continuously creative.

A surf-live happens on reviewing the expressions and human tools, where

new art is shared with exaggeration.

Improvised Beats, Glitch Hop, street poetry, the bass sound. Integrated circuits, Chip-Tunes, VCRs, video games, movies intervened, projected objects, photographs alive

Connected, the expressions become organic electronic, euphoric experienced between waves of young and emerging genres.

Please Visit:

2NERD.info
» 0 COMMENTS
TAGGED AS:
genre buster
,
8bit
,
electronic
,
circuit bending
,
hiphop
,
experimental
,
chillstep
,
future beats
,
diggin
,
chillout
,
dubstep
,
beats
,
See Less...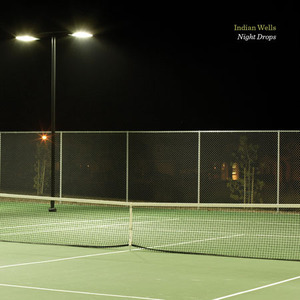 via Bad Panda Records — We're glad to announce our 2nd physical release and introduce you Indian Wells. His first track "Deuce" [mp3] just debuted on XLR8R and was likened to Shlohmo's lo-fi textures and Actress' gritty techno mantras.
Debut LP "Night Drops" will be out in june, meanwhile pre-order one of the 100 numbered CDs before they're gone forever and follow Indian Wells on FB or SNDCLD for more news/mp3s.
Via Free Music Archive » Visit Blog
» 0 COMMENTS
Late last night after attending a vegan cookoff with a theme of cooking with liquor, feeling ultra full, watching Clueless with my friend & smoking a joint I walk upstairs to my attic bedroom and realize I need to unwind before I can fall asleep.
Enter Mobster.
Hailing from Paris, Mobster makes beats, tracks that sprawl and disappear into your consciousness, a click & drone that sends you away from where you are. His music sounds like soaring in an airpane high above this earth as the sun is rising and you are just opening your eyes to another day.
Listen to when you want to disappear or reappear.
» 0 COMMENTS
lizb on 04/15/2010 at 09:00AM
Fell upon a track by Tha Silent Partner a few weeks ago and find myself going back to his page on the FMA for more (and more and more...). TSP is Gregory Davis, from the UK originally, but now residing in Boston.
TSP's tunes are mostly hip-hop beats and cut-ups, downtempo, muddy, and scratchy songs you could spend all day listening to. In fact, thanks to BlocSonic, we've got a whopping 82 tracks by Tha Silent Partner for your enjoyment.
I find TSP's instrumentals particularly amazing (two of my faves are posted below), and if you're an independent producer, get in touch with TSP... you might be able to talk him into letting you use a track or two in your next video or radio piece.
» 1 COMMENTS
» MORE INFO
» 0 COMMENTS
» ALL MIXES
» MORE INFO
» 0 COMMENTS
» ALL MIXES
» MORE INFO
» 1 COMMENTS
» ALL MIXES