You came this way:
Home
>
Tag: Bad Panda
"Bad Panda"
(Used 9 times)
Related Articles
Dumbo Gets Mad's track "Radical Leap" is a lazy psychedelic dream of crunchy guitars, a bouncing bass line, and a butterfly stroke in the roughest river off to the tallest waterfall. Radical Leap makes me feel okay with the coming frigid winter, it makes me feel okay with change, to fly off the tallest waterfall to a totally new place. Get lost in it.
You can now stream their full length album "Quantum Leap" for free on Soundcloud or Bandcamp. While you're listening, check out the album's writeups in Impose and Art Wedndesday, and purchase the CD/Vinyl from Bad Panda.
Dumbo Gets Mad at: Free Music Archive | Facebook | Twitter | Soundcloud
Via Bad Panda Records » Visit Blog
» 0 COMMENTS
Night Loops is the remix EP of Indian Wells' debut album, Night Drops.
It includes remixes by Moodgadget-artist Kyson, Gilles Peterson's favorite and Red Bull Music Academy alumni Ta-ku, Kelle from Night Tracks, the hypnotist Heathered Pearls from Moodgadget/Ghostly/iso50 and LIFE & LIMB (new moniker for Morr Music-based Populous + Short Stories).
» 0 COMMENTS
Kid Flicks was born in Lefkada 23 years ago and lives in Athens, Greece. Originally trained as a graphic designer and visual artist, from early high school years, he started his self-taught relationship with music exploring the boundaries of pop and experimental music, influenced by artists as The Residents, XTC, Os Mutantes and The Flaming Lips. Read the interview and more at the Bad Panda Blog.
Via Free Music Archive » Visit Blog
» 0 COMMENTS
FMAmp3 on 05/07/2012 at 12:30PM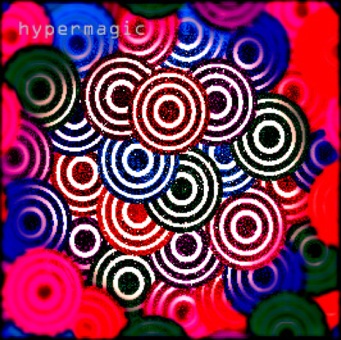 Introducing London's Hypermagic, a forest of echoes and polychrome phonographic vibrations inspired by acts like Grouper, Emeralds, Do Make Say Think and Teen Daze. Layers of rustic beats, rusty clicks, shrouded voices, kaleidoscope reverbered guitars and rheumatic feedback. After 4 well-received EPs and a full-length (everything on free download) here are new sonic textures and rhytmes that will ride you along a time warping tunnel headed straight for the moon. Stay tuned for more music at Magic Rub Cassettes and check out the interview.
Hypermagic on FMA | bandcamp | facebook | myspace | youtube | last.fm
Via Bad Panda Records » Visit Blog
» 0 COMMENTS
Via Bad Panda Records » Visit Blog
» 0 COMMENTS