You came this way:
Home
>
pluspunkt
pluspunkt
(Curator)
Mini Profile
My name is Moritz Grünke and i just love music
here's my buero »büro pluspunkt« (german only but nice pics :D) and here some of my artworks (this one got english texts)
pluspunkt on 01/04/2013 at 07:00AM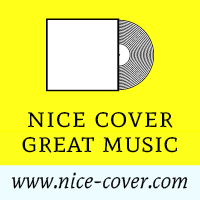 My name is Moritz Grünke. I am an artist based in Berlin, working with riso printing and design. I am very into artzines, which is why I write a blog about self-publishing artists, and I am one half of the small press called Gloria Glitzer (with Franiska Brandt). I also support the Free Music Archive as a community curator.
Nice Cover is my collection of great sounds and beautiful cover artworks that I really enjoy. It's a blog dedicated to free music, mostly under Creative Commons, and I also encourage supporting the artists via flattr, donations, purchases and other means.
Favorite Creative Commons Albums of 2012:
Favorite Creative Commons Tracks of 2012:
Via ccCommunity » Visit Blog
» 4 COMMENTS
pluspunkt on 02/06/2012 at 04:57PM
I still run this blog dedicated to creative commons music with great cover art but i moved it to www.nice-cover.com. Because it's more comfortable for me to post things and it's easier for readers/listeners to find and browse it. I still love the FMA and i will continue adding cc music to the archive…
» 2 COMMENTS
pluspunkt Is a Fan Of...
Félicia Atkinson
,
Foot Village
,
Sky Barstow
,
Amokdrang
,
Ergo Phizmiz
,
Iso Brown
,
Vivian Girls
,
NOW
,
2pol
,
Ergo Phizmiz & Friends
,
AIDS Wolf
,
Thee Oh Sees
,
Nullsleep
,
Death Sentence: Panda!
,
Light Echoes
,
Tracky Birthday
,
Merzbow
,
Glass Boy
,
Binärpilot
,
Sputnik Booster
,
The Rumrunners
,
Oaxacan
,
Lawrence Power
,
headphonica [Various Artists]
,
EPMD
,
Davila 666
,
Crash Normal
,
Manuel J Grotesque
,
1-Speed Bike
,
Soulfool
,
Lucky Dragons
,
Big Blood
,
mr&mrsBrian
,
Negativland
,
Bakers At Dawn
,
Pachač a Juskanič Slovenská Orkestra
,
Goto80
,
Measles Mumps Rubella
,
Terminal Lovers
,
Roglok
,
minusbaby
,
Various Artists [Greatest It]
,
Vulvinia & Jambonstar
,
GDFX
,
Lightning Bolt
,
netBloc Artists
,
Vernon Lenoir
,
Deerhoof
,
Custodian of Records
,
Professor Kliq
,
Zloty Dawai
,
Dave Merson Hess
,
Melvins
,
Black Pus
,
Hands
,
Primix For Kids
,
Reverend Gary Davis
,
Flavia & the Motonets
,
Shlohmo
,
Uniform Motion
,
The Years
,
Glass Candy
,
Le Ton Mite